As far as the P10 Billion Pork Barrel Scam is concerned, it seems certain sectors of the Filipino Cyberspace are more interested in tongue and finger action than the rather unexciting ideas of fairness, decency, truth, and justice.
By tongue and finger action, I refer to all the tongue wagging and keyboard crunching of the typical rumor mill and its digital equivalent on the internet.
As soon as someone raises a well thought out point that goes against the supposedly popular "moral" and "right" opinion, they are sometimes accused of being "paid hacks" or worse.
In the backwaters of  internet called "Filipino Cyberspace",  there are a lot of people who love dressing themselves up in "hyper morality garbs" made up of status updates, tweets, and blog posts as they hurl the digital stones at the convenient Mary Magdalene of the moment.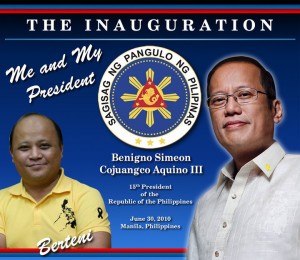 Over the past days, a number of blog posts have circulated various versions of Berteni "Toto" Causing's blog post supposedly exposing photographs of the daughter of Janet Lim Napoles' daughter dressed in luxurious clothes, shoes, and what-have-you.
Using his prowess as a veteran journalist of note, years of legal education, and former official of the National Press Club (NPC), Causing wrote:
"This daughter of the "mother f*cker" (referring to Janet Lim Napoles.) should know she wears all the money out of the blood of poor Filipinos. Where is the conscience of this girl?"

"Like her mother, she must be f*cked to prison, too, and all her signature apparels confiscated as unexplained wealth."

(Note: Words in parenthesis mine.)
Causing's expose has gone viral like a… er.. well… virus.
And judging just by the comments, you'd probably be somewhat tempted to think that Jeane  was somewhat a part of or played a part in the yet-to-be proved crimes that her mother, Janet Lim Napoles.
The thing is, so far, no newspaper has come out with any evidence linking Jeane to the supposed crimes of her mother.  Was Jeane an officer of any of the supposed organizations that her mother allegedly used in the so-called "P10 Billion Pork Barrel Scam"?
I think this is the right question to ask when confronted by what seems to be an over-hyped bit of "luxury porn" that Causing foisted on the public at large.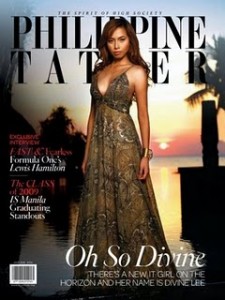 In an odd sort of way, the furor over Jeane's luxurious lifestyle reminds me of the so-called "Globe Asiatique Pag-IBIG Ghost buyer Scam" which also broke in the Philippine Daily Inquirer a few years ago.  The purported scheme in which Delfin Lee (the owner of Globe Asiatique) stands accused of was said to have involved creating thousands of "fake" Pag-IBIG Fund members who availed loans to buy thousand of low cost housing units developed by Globe Asiatique in Pampanga.
The reason why Jeane reminds me of that is because Divine Lee, the daughter of Delfin Lee, was purportedly an officer of Globe Asiatique and Pag-IBIG Fund wanted to have her charged with syndicated estafa along with her father.
in a general information sheet at the Securities and Exchange Commission (SEC), Divine Lee was listed as the CEO of the GA Tower 2.

Lee was also named as one of directors and incorporators of the condominium in the documents submitted by the realty firm to the SEC on March 18, 2010.

Read more: http://newsinfo.inquirer.net/260366/lee-daughter-linked-to-scam#ixzz2axL3cN3c
The tongues and fingers didn't wag at Divine as much as Jeane despite the fact that during the whole digital uproar over the Pag-IBIG Fund Ghost Borrower Scam, Ms. Lee was quite visibly wearing all those glorious fashion names on her svelte frame in a number of fashion magazines and celebrity events.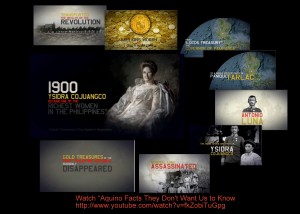 In a rather far out way, connected by way of  "luxury porn", perhaps no one will beat Kris Aquino and President Benigno "Noynoy" Aquino when it comes to living it up on her parents' name and wealth — which, if we are to believe, has its roots in the stolen funds of the Philippine Revolution and Hacienda Luisita.
The story goes the General Antonio Luna transported the wealth of the Philippine Revolution to Panique Tarlac and left it for safekeeping with Ysidra Cojuanco.  When the Revolution was over, the American occupying forces couldn't find it and years later, Ysidra Cojuanco became the wealthiest woman in the Philippines.
She purportedly used the "missing" revolutionary funds to buy up lands all over Tarlac which became Hacienda Luisita and set up her children to dominate politics in Tarlac as well as the rest of the Philippines.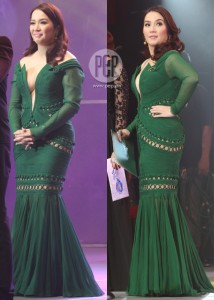 And look at Ysidra's progeny… We have a Porse driving President who dates some of the prettiest and sexiest women in the country… We have Kris Aquino who is adulated by the celebrity-loving masses and MILF hunters around the world.
Of course! Of course! THEY of ALL people used THEIR OWN HARD EARNED MONEY to get all these things!!
Well, anyway… Yet another question in my mind right now is how come all the uproar surround Jeane Lim Napoles' luxurious lifestyle has that particular flavor of gangland revenge?
I don't know why, but it seems that this Jeane bashing is really a ploy to get at Janet Napoles by targeting the obvious soft spot she has for her youngest daughter.
It seems like the typical tactic of one who was probably subjected to abuse by their own parents as a child and as a grown up, dominates or abuses children.
I am not at all sure if Benhur Luy, the so-called Whistleblower (wink! wink!), has anything to do with the vilification campaign against Jeane.  However, being in such a close working relationship with Janet Lim Napoles, there's some reason to think that he'd know very well just how much it would hurt her to see her daughter flayed in public.
Charged with qualified theft amounting to P300,000, this bit of information makes it seem that Luy as somewhat of a disgruntled employee lashing back at his employer Janet Lim Napoles.
And really… Wow! The extent to which Luy purportedly got back at Janet is simply amazing.
As word would have it, Luy apparently conducted talks with Janet Lim Napoles camp through a certain Atty. Levito Baligod prior to all the brouhaha.  In those talks, it was claimed that Baligod asked for some P300 Million in exchange for his client (Benhur Luy) to shut up.
Is that some kind of extortion ploy or what?