The quote below is credited to Spanish soldier Marcos de Isaba during the 1580s…
"These nations outside of Spain that are subjects, friends or allies of His Majesty, are by nature inconstant, unreliable, restive and seditious. The greatness of our king and blessed name of Spaniard have few friends. In the past Spaniards were well loved by all peoples, but for the last ninety years we are hated and detested and all because of the wars. Envy is a worm that does not rest, it is the cause of the resentment and hatred shown to us by Turks, Arabs, Jews, French, Italians, Germans, Czechs, English and Scots, who are all enemies of Spaniards. Even in the New World there is hatred and detestation for the valorous arms of this nation".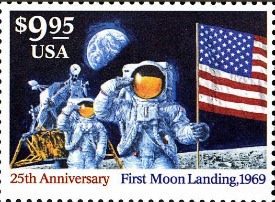 During that time, Spain was a big superpower and very much like America today, it was also hated by many other people. In fact, you can pretty much substitute Spain with America, "His Majesty" for "Our Nation", king for country, Spaniard for American, all the other countries mentioned for all the present countries with anti-American sentiments and the whole quote can easily be applied to the case for America today. So bashing big superpower nations and condemning them as big bully jerks aren't really new. What is amazing is how anti-American activists seem to be bullying everyone into accepting their noise that America is the biggest terrorist nation today. Yeah, sure… bullying sucks and I'm sure the leftists, the peaceniks, the PC Police and the Muslim butt-kissers have a tally of American cases of bullying included in their long-winded diatribe against America. However, I would have to apologize for not bothering to look at that long list. This "Colonial Apologist" is too busy giving a melvin to the skinny nerd after taking his lunch money. Even for the nerd whose underwear gets jerked up so high sharply dividing his butt, getting a melvin would seem a lot more pleasurable than to dwell on a phony outrage as anti-Americanism. But oh well… different strokes for different folks, I suppose.
Yeah, Marcos de Isaba was correct. Envy is really such a bitch that does not rest. But for the case of America, is it really envy that drives it's "enemies" to so much hatred towards it? It sure does drive America haters bonkers whenever they hear about "American Exceptionalism". But what is it about America that makes its people proud and the target of envy of many other nations? Is it the country's military strength? Is it the economy (despite its current problems)? Is it the scientific wonders it produced and continues to produce? Is it about its culture? Perhaps a combination of all of the above? Here's what Bill Whittle has to say about that:
There you have it. So is it really any wonder why so many people still sacrifice life and property just to move to America to partake of the American Dream? If America is such an evil nation and if America is indeed the number one terrorist State in the world, then millions of refugees since 1990 coming from countries outside of the United States fleeing to America to seek protection from persecution in their countries of origin must be a bunch of sadists to be further subjected to more awful injustices coming from the worst terrorist nation in the world. Tens of millions of people must be really crazy to come to America even illegally just to be closer to a bunch of terrorists. Heck… forget about the crazy illegal aliens, how about those 14 million or so folks from 2000-2010 alone, there must be something wrong with those law abiding, peace-loving and decent folks to want to leave their great countries of origin just to be a part of the most shameful terrorist country the world has ever known.
Now let's get real here. Beyond the anti-American vitriol spewed by the leftists lies the fact that the world still looks favorably towards America despite the noise of America's haters. Even during the time of the very much reviled President George W. Bush, the publication The Economist reports that:
"…the Pew Research Centre published the broadest single opinion poll so far taken of national attitudes in 44 countries. In general, the findings bear out the president's view, rather than Mr Kagan's: more seems to unite America and its allies than divide them.

In 2002, 61% of Germans, 63% of the French and 75% of Britons said they had a favourable view of the United States. Majorities of the populations liked America in 35 of the 42 countries where this question was asked (it was banned in China).

It is true that America's image has slipped a bit. The pro-American share of the population has fallen since 2000 by between four and 17 points in every west European country bar one (France, where opinion was least favourable to begin with). All the same, the reservoir of goodwill remains fairly deep and reports of sharply rising anti-Americanism in Europe seem to be exaggerated.

This finding is at odds with the reams of editorialising about growing hostility between America and the rest of the world. But it is consistent with another recent survey by the German Marshall Fund and the Chicago Council on Foreign Relations (see chart 1 ). Asked to rate other countries on a scale of one to 100, the six European countries rated America at 64 (more than France), while Americans gave Europeans between 55 (for France) and 75 (for Britain). Feelings towards Israel diverge sharply: it is rated at only 38 in Europe, against 55 in America. But despite that divide, and whatever the elites may say, the ordinary folk on either side of the Atlantic continue to like one another.

The two sides also share a number of more specific similarities. The Pew study found that between two-thirds and three-quarters of Europeans support "the US-led war on terror". Between two-thirds and four-fifths called Iraq a serious threat. Everyone admires American science, technology and popular culture.

In both the Marshall Fund and Pew studies, there were surprisingly few significant differences in public attitudes towards the armed forces (around three-quarters think their role in their countries is positive), nor was there much difference in public readiness to use force abroad. The Marshall study found that support for multilateral institutions like the United Nations or NATO is every bit as strong in America as Europe. In the Pew study, majorities in nearly every country said the world would be less safe if there were a rival superpower (see table below). This was true even in Russia."
So down with American imperialism, fascism, terrorism and whatever-isms? Yeah sure, but I have this nagging feeling that the outrage for those isms is just as phony baloney as Kris Aquino's "sacrifice" to quit showbiz. Why do I think the outrage of the noisy leftists and Muslim butt-kissers is phony baloney? Well, aside from the fact that American Exceptionalism can be a subject of envy by a lot of people in the world, it is also a fact that many people around the world still looks favorably towards America. In addition, the outrage is phony baloney because I think these leftists and Muslim butt-kissing peaceniks believe that thugs can be stopped through hugs and that it is so much easier to smear big America as a bully rather than to look at things in perspective.
The leftist and Muslim butt-kissers would probably deny that the world has a problem with totalitarian Islam and they will instead argue that it is really the literal interpretations of archaic literature (such as the Bible and the Quran) that is to blame. If only people were to junk literal interpretations of religious scriptures, people would come to their senses and the fighting would stop. That sounds great! If only we can have this purple dinosaur in real life, huh?
So target fundamentalism but not a particular religion. Yeah, I'm sure Barney would agree as well. But seriously folks, who are we really trying to impress with such a sophomoric notion? The problem with these peaceniks is that they fail (or refuse to) see the difference in various religious fundamentalisms. Sure, the Old Testament mentions about killing men who engage in homosexual acts but no priest, rabbi or pastor now will stand in front of their Church and call for the death of homosexuals. (Those who do like the Westboro Baptist Church are openly mocked and condemned by their fellow Christians. Heck, from what I am aware of, even the Westboro Baptist Church merely engage in anti-gay campaign and not actual gay killings.) Old testament passages may be cited to discourage or oppose same-sex marriage but there wouldn't be any demand to round up all the homosexuals to be killed. By contrast, Muslim fundamentalists instruct women to lengthen their garments to cover themselves well for the sake of modesty (including the covering of their heads). This doesn't seem to be much of a big deal since some Jewish men wear yarmulkes as a requirement in Judaism. But when fifteen young girls are left to die during a fire at a school in Mecca because the city's religious police wouldn't allow firefighters to rescue them because the girls weren't wearing proper head coverings (and thus they couldn't be seen in public), this kind of fundamentalism is just out of whack in my book. So as much as the leftist Muslim butt-kissing peaceniks would love to capture all religious fundamentalisms to be under one shade, it is really a matter of comparing apples and oranges. While it is true that there are lots of passages in the Bible for justifying injustice and atrocities very much like what we see in the Quran, the difference is that Jews and Christians have gotten past doing those while the Muslims haven't. Even the most sophisticated Islamic apologetic acrobatics wouldn't get rid of the fact that fatwas are still issued by Muslim clerics calling for the death of infidels. So would the unjust treatment for women and fatwa killings stop if we only give Islam a big hug? Is Islam fundamentalism not any different from Jewish or Christian fundamentalism? Yeah… phony baloney.
Now about bullying… well, it is always easier to call someone bigger a bully. Of course in the world of geo-politics, America is always accused of being the world's biggest bully, despite America's help and generosity it extends even to countries who give them crap. The United States gets lambasted by smaller countries even if these countries are themselves a bunch of jerks. Smaller countries like Afghanistan, Iraq, and North Korea can pester America and its allies but when America strikes back or protects its allies, the leftist peaceniks give the sympathy to the little buggers and America automatically looks like the big bad bully. So the American ally, Kuwait, was bullied by Iraq and there's a deafening silence from the left about Iraq being bullies as well? How about Afghanistan under the Taliban, where's the outrage from the left against the bullying of the Taliban against the powerless common Afghan folk? How about North Korea and how its dictator ruler controls the rights and freedoms of its citizens? Where's the outrage from the left? Heck, how about in our own backyard? Where's the outrage from these leftists when it comes to the bullying tactics of the yellow administration? The thing is, everyone (yes, the leftist Muslim butt-kissers included) claims to be bullied but no one owns to being a bully themselves, even at some point in their lives. I was a big fat kid in the fourth grade but I was bullied by this fifth grader jerk smaller than me. He used to push me around and tease me in the playground. But when I finally stood up to him and beat the crap out of him he told the teacher that I bullied him. Sure enough, because I looked bigger than the other kid, I was the big bad bully in the eyes of the teacher. So what's the take home lesson from my pathetic school playground memories? Well, for one thing… we all can be bullied and be bullies as well. But size doesn't necessarily determine how much more of a jerk one is compared to another. So again… the notion of America being the world's biggest bully is phony baloney.
So down with American imperialism; down with American fascism; down with American terrorism; down with yadda-yadda-yadda. Yeah, sure… whatever! But to me the outrage is only good if it is real. If it is about envy, a gross exaggeration of the world's disdain towards America, the peacenik notion of hugs for thugs, and playing the bully card… I would rather do a little dance, make a little love, and get down tonight.
Calling a spade, a spade…