Its been quite some time now since animal protection legislation was passed. I am specifically referring to the Animal Welfare Act!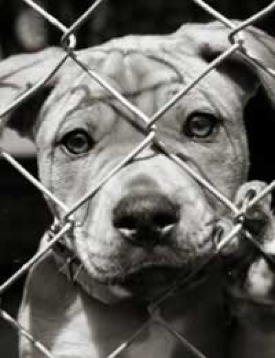 Undeniably, the ultimate overriding objective of this measure is the prevention of the cruelty and unnecessary suffering of animals and corollary to that, the promotion and advancement of the rights and welfare of animals.
Indeed, "we have the laws for animal welfare, we have established bodies for enforcement of these laws and we are living in a civilised world. So what could have gone wrong?"
Why up to now, various horrendous and shocking news of animals violations are still rampant?
Clearly it has something to do with the hardened heart of our fellow "human beings".
I hold the strict view that the moment a person commits an act of cruelty or subjects a fellow creature to violence and pain; that person cease to be a person, loses his/her humanity and becomes an animal himself/herself.
In fact, those heartless creatures (who are violent and inhumane to the animals) are worst than the animals by virtue of their hideous and nefarious acts. The animals that they've hurt is more human than those culprits who are the true beasts and monsters in our civilized society.
It is not an exaggeration to state that those freaks and heartless fiends who hurt and abused poor and helpless animals are the genuine beasts of the worst kind!
It is my fervent view, that those barbarians are guilty of inhumanity, apathy, animal rights violations and indeed, speciesism.
According to the noted British psychologist Richard D. Ryder:
I use the word 'speciesism', to describe the widespread discrimination that is practised by man against other species … Speciesism is discrimination, and like all discrimination it overlooks or underestimates the similarities between the discriminator and those discriminated against.
As a humanist and an animal rights advocate, it is my ardent argument that it is irrational or morally wrong to regard sentient beings (beings who are lower than us humans) as objects or property.
Animals are also creation of Mother Nature. They have their rights, too. Like us, they also have feelings and they also want to live.
As a philosopher myself, I would like to highlight Professor John Rawl's seminal work, A Theory of Justice (1971) and the eminent Charles Darwin's monumental work, The Descent of Man (1871) to magnified my contention and fierce objection against animal rights abuse. Indeed, professor Rawl's book is one of the leading readings and required texts in any course in both Moral and Political Philosophy!
I also subscribed to Gandhi's view that, "the more helpless the creature, the more entitled it is to protection of man".
The philosopher Tom Regan also argues that:
All animals have inherent rights and that we cannot assign them a lesser value because of a perceived lack of rationality, while assigning a higher value to infants and the mentally impaired solely on the grounds of being members of a specific species.
The Australian ethical philosopher, Peter Singer in his book, Animal Liberation (1975), argues against what he calls speciesism (as already noted, this term was coined by the British psychologist, Professor Richard D. Ryder in 1970): discrimination on the grounds that a being belongs to a certain species.
Professor Singer holds the view that the interests of all beings capable of suffering to be worthy of equal consideration, and that giving lesser consideration to beings based on their species is no more justified than discrimination based on skin color. He argues that animals should have rights based on their ability to feel pain more than their intelligence.
Hence, to restate my central thesis:
We, as the so-called highest member of the animal kingdom do have the moral and not merely the legal responsibility to take care of those creatures below us. To fall short of this duty is to descend to the level of the animals themselves.
I hope the authorities concerned will bring all of those animal rights violators and speciesists to the bar of justice, so that those true bloodied animals and good for nothing creatures will pay and answer to their immoral, sinister, heartless, inhuman, utterly unethical, undeniably animalistic acts and palpably evil deeds!!!
In my conclusion, again to cite Gandhi in one of his moving words:
The greatness of a nation and its moral progress can be judged by the way its animals are treated.
[Photo courtesy Eco Friendly Kids.]

The writer has a Master's degree in Philosophy, a law degree and a degree in AB Political Science. He was previously teaching Philosophy, Ethics and Anthropology at an institution of higher education in the Nilai University College at Nilai, Negeri Sembilan, Malaysia. He is currently a lecturer at the College of Arts, Department of Philosophy at the Polytechnic University of the Philippines.
As of the moment, he is preparing to publish his first book entitled "Dissidente". It is a collection of his articles, commentaries and op-ed published by various newspapers in Southeast Asia.