In a press conference, Deputy presidential spokesperson Abigail Valte insisted that Department of Foreign Affairs Secretary, Albert del Rosario did not call Raja Muda Agbimuddin Kiram III and his men terrorists.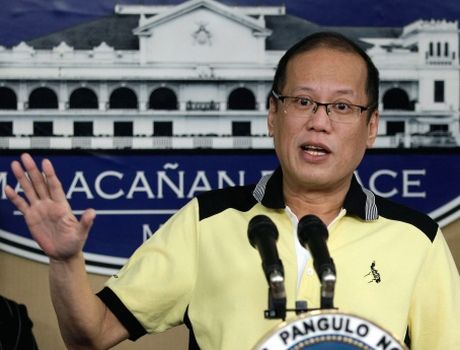 The problem with Valte's statement is that, first, it is coming from someone who has lost much of her credibility. Most, if not all, of President Benigno Simeon Aquino's spokespersons have been known to be good at spinning or stretching the meaning behind what has been said in the past. Valte wasn't even present in the meeting Del Rosario had with Malaysian Foreign Minister Anifah Aman, so how sure is she that Del Rosario did not really use the term "terrorists" in referring to Kiram's men in Sabah?
The second problem with Valte's statement is that, after Del Rosario's meeting with Malaysian Foreign Minister Anifah Aman, there has been an increase in the use of the term "terrorists" in news reports when referring to the Sultan's men particularly in Malaysian or international publications. Likewise, the Malaysian military seems to have been given a green light to treat them as such.
Prior to Del Rosario's meeting with Aman, Sultan's men where either referred to as "armed men", "royal military", "Sultan's followers", "members of armed clan" or "Filipino freedom fighters" but they were hardly ever called "terrorists" at all. It was also after that meeting when Malaysian authorities started using fighter jets to bomb parts of Sabah to "weed out" Kiram's followers – a sign that the Malaysian government is not going to bother with any dialogue or negotiations because they assume they are dealing with "terrorists".
The term terrorist or terrorists refer to a person or group of people who uses or advocates the use of violence and threats to intimidate or coerce others to get their way. As far as the available information goes, Kiram's group of armed men who trooped to Sabah did not terrorise or use any violence or threats against innocent civilians before and even after the first shots were fired. At this point, there is still a debate on who fired the first shot.
Considering Kiram's followers did nothing but occupy an area in Lahad Datu for three weeks before the standoff turned deadly, the Aquino government should have simply referred to them as members of the "occupy movement". And since the Sulu sultanate once controlled parts of Borneo, including the site of the standoff, and since Kiram's heirs have been receiving compensation from Malaysia under a long-standing agreement for possession of Sabah, they are far from being "terrorists".
But in calling the group in Sabah terrorists, the Aquino administration has not only given the Malaysian government the green light to use excessive force to stamp out Kiram's group, it also put an end to any hope of peaceful negotiations with them.
President BS Aquino is fully aware of Sultan Kiram's whereabouts. He is not even in hiding. Would a terrorist hold a press conference? The answer is no. Kiram currently resides in Taguig, Manila. That is only a few kilometers away from Malacanang. It's a mind boggling exercise to consider the question of why President BS Aquino hadn't spoken to him in person. Does the President see himself as above talking to Kiram? Considering that the casualties in the fire fights keep going up and how Philippine-Malaysian relations continue to deteriorate, we wonder: Why can't BS Aquino go out of his comfort zone, make an exception in this case, and talk to Kiram man-to-man? Oh that's right. President BS Aquino has been busy campaigning for Team PNoy out of town for the May mid-term elections and considers it more important than saving lives and maintaining peace and order.
Whether or not Del Rosario did label Kiram and his men terrorists is less important than the shameful way President BS Aquino has been dealing with them. It has been apparent to most Filipinos that President BS Aquino and his cabinet members have been treating them as terrorists from the very start. This is evident in the fact that President BS Aquino's government ignored not just one, but three formal letters of appeal from Sultan Kiram asking for an audience from the head of state to discuss the peace deal in Mindanao – a sign that BS Aquino's government did not want to bother with any dialogue or negotiations with the Sultan of Sulu probably because they either thought that Kiram was insignificant and did not see him playing a pivotal role in the peace deal with the separatist movements in Mindanao or, worse, they already considered him a terrorist from the very beginning.
We all know that most governments have a policy of not negotiating with terrorists. That makes deputy spokesperson Valte's assertion that the government does not consider Kiram a "terrorist" quite incredible. Valte does indeed have a credibility problem.
[Photo courtesy New Straits Times.]
In life, things are not always what they seem.