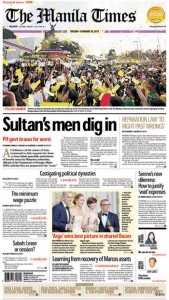 Although the topic has not appeared on the media radar for a couple months, the always-contentious issue of the minimum wage will again be front-page news in 2013, if everything goes according to the Aquino Administration's plans. By the end of this year, the government has a goal to replace the current minimum wage regulations with a two-tiered system that will consist of a low floor wage for new and unskilled workers, with a productivity-based wage tier for more experienced workers. The second, higher tier will reportedly be regulated by wage advisories for specific business sectors, based on indicators such as labor productivity growth, business outlook, labor market conditions, and other factors.
Once again, the administration of President Benigno S Aquino 3rd has demonstrated its uncanny ability to take an issue that has some merit and find a way to micromanage any possible benefit to anyone out of it. The original intention of the two-tiered system was to offer a compromise to the strident calls for a P125 across-the-board hike in the minimum wage in the first few months of Aquino's term, an idea which was naturally unpopular with employers. The solution, however, won't work for anyone; the lowest-paid workers, the ones who actually get the most benefit from mandated minimum wages, will likely be paid even less under the new scheme, while employers will be saddled with another layer of impractical government regulation that discourages job or wage growth.
…Read the rest of the article here.
I write a column for The Manila Times on Tuesdays, Thursdays, and Saturdays. Most of the energy sector and the heads of several government agencies probably wish I didn't.