What do you do when one part of your mind tells you "this is all so wrong…" and another part of it says "…but it feels so right"??
We've all likely been in at least one relationship where, at an intellectual level, all the alarm bells just keep ringing throughout. Heck, I was in one that I could probably characterize as just being one big alarm bell. It was a no-brainer: phantoms of his relationship with his ex constantly hung in the air — in conversations, in fat albums in his Facebook account that contained upwards of 200 photos of times spent with her, in the way he always expressed his fear of losing me (which you'd think is cute until you realize that he was dumped by that ex which makes the origin of that erstwhile irrational fear suspect).
To be fair, his relationship with his ex was definitely over — but only in the sense that its end was a one-way street in her favor. The thing with dumpers is that they always enjoy leverage over the option to remain "friends" (and just friends) with the dumpee. The dumpee for his part (the guy in this case), only has the option to accept said "friendship" in the dumper's terms. In this case he did. So they stayed "friends".
What that meant for me at the time was that I had to contend with just that, a boyfriend who was still "friends" with his ex — and not just "friends" in the sense of being friends under its low-bar definition of two people who don't hate each other, but the sort of "friends" who remain constantly in touch (the high-bar definition of friendship where said two people exceedingly enjoy one another's company). The prospect of having to contend with that ex factor hadn't occurred to me for some time after he mentioned on one of our first few dates that he remains friends with the ex who broke his heart (and for a while stomped all over it). It seemed like a cute situation to behold at the time having discussed its nuances over drinks in a noisy party. My thinking, thanks to my giddy self at the time, was challenge!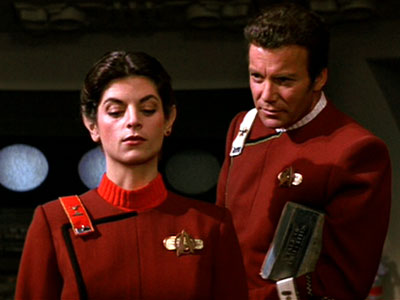 It's been challenging, alright. Mr. Spock would've not just found all this fascinating but downright illogical. The logical conclusion, in hindsight, was that I started out as a rebound girl and my challenge (at least in my mind at the time) was to make my way up to the top of this guy's List of People Who I Depend On for Emotional Stability — which, again at the time, made a lot of sense as a challenge for me to take up when considering the sort of robust ego and accompanying self-confidence I thought I had then.
It all became so tiring. That "friendship" with the ex was The Beast. It just couldn't be cut down to the target size relative to the size of the place in this guy's life that I envisioned I'd acquire. He remained hooked, and I became obssessed. I'd like to think that my "project" to grab territory from the ex became the defining goal of this relationship. But it seems now that at some level I had also become as needy of him as he was of this ex. The relationship for me became like being mired in a losing gambling streak. You kept losing but stayed at the table hoping to win back your losses and make a tidy profit at the same time. I didn't want to break my cherished trackrecord of always being The Level-Headed One in every relationship. This one was one where I was has actually losing control!
And what a person to lose control over — a total wus who wanted to have his cake and eat it at the expense of another. So that was that big alarm bell staring me at the face that I chose to look past instead of at the whole time. Mea culpa. Feelings are just so good at hijacking intellect. It's no wonder that Captain Kirk — and not Mr. Spock — is the hero of Star Trek; because Kirk knew in his heart that he could beat the Kobayashi Maru simulation, a space battle scenario (designed, as it turns out, by Spock) that logic dictated one couldn't get out of a winner.
Unfortunately in real life, people who consistently lose control over their inner emo are more likely to end up consistent losers.
Frustrated artist doing geek for a living.