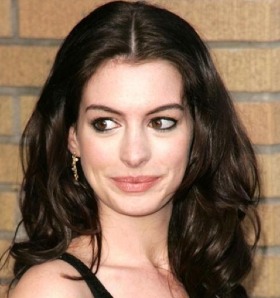 Filipinos yet again are in the throes of a national cringe as a video of supposedly-veteran showbiz journalist Ricky Lo interviewing Les Miserables star Anne Hathaway makes the rounds in cyberspace. The video is a fine specimen of how the underbelly of the Filipino psyche is revealed when back-lit by the glitz of international celebrity.
Some all-too-familiar epic fails are revealed in all of a four-minute video.
* * *
SUPPORT INDEPENDENT SOCIAL COMMENTARY!
Subscribe to our Substack community GRP Insider to receive by email our in-depth free weekly newsletter. Opt into a paid subscription and you'll get premium insider briefs and insights from us daily.
Subscribe to our Substack newsletter, GRP Insider!
Learn more
Name dropping
Lo thought he'd swoop in for the kill to take advantage of his knowledge of Hathaway's well-known admiration for Filipino performer Lea Salonga (who herself had played Hathaway's character in theatre productions of Les Miserables) who Lo emphasized is supposedly a personal friend of his. To highlight the point further, he handed his mobile phone over to Hathaway to show a text message from Salonga to her. Lo probably thought that making Hathaway aware of his personal relationship with Salonga would give him a tall-enough stool to stand on to negotiate the interview with Hathaway eye-to-eye.
Starstruck ignoramity
Perhaps a possible key part of the problem with Ricky Lo is that he may have been so starstruck in the presence of Hathaway that he bungled the entire interview. Some say that some of Hathaway's snappy responses to Lo's lame questions were uncalled for. But then she is the celebrity in the building. You don't send a goat to negotiate with a tiger. Lo was obviously out of his league in this gig. A more seasoned and less-easily-intimidated journalist would probably have done a better job.
Veiled judgmental juxtaposition of poverty with wealth to make lame points
Lo at some point asked Hathaway, "And for somebody who perceived to have lived a life of luxury and privelege, how were you able to identify [with] Fantine?" Lo added before she could respond, "Have you ever experienced to be hungry? To [be] poor, and you know, just like the character," to which Hathaway answers "That's a very personal question."
How does one answer that question anyway? One's personal wealth is one's own business, of course. That seems to be something that is beyond the comprehension of the typically Filipino mind of Ricky Lo.
Scripting a command impromptu performance
You don't tell a professional performer to recite something for you before the cameras on the spot. That's tantamount to requesting a pro bono employment of her talent. But that's exactly what Ricky Lo asked of Hathaway in the interview: "And what about inviting fans from the Philippines to watch the movie, showing January?" Hathaway drops the final bomb: "Well why don't you invite them? I think they'd much rather hear it from you."
The whole interview was blatantly all about Lo's self-aggrandizement agenda to begin with. But more to the point, Lo failed to realise that a common practice in the Philippines, telling an interviewee what to say (such as invite the audience to watch their movie), comes across as tasteless and patronising to professionals from other cultures. Lo should've just asked Hathaway if there was anything she wanted to tell her Filipino fans.
* * *
This is the reason the truly talented and competent do not seem to find much incentive in pursuing a career in local politics and showbiz. Both fields are governed by an idiocracy and, as a result, dominated by the incompetent and mediocre.
[Acknowledgements: Quotes in this article refer to a transcript of the interview published on Technograph. Refer to Anne Hathaway's interview with Ricky Lo on YouTube.]
benign0 is the Webmaster of GetRealPhilippines.com.