So the very divisive Reproductive Health (RH) Bill finally got the OK at second reading in Congress and it looks like it is inches away from getting ratified. I have always been a supporter of the intent of the RH Bill. From what I know, the RH Bill mandates the State to uphold and promote:
1. Responsible parenthood, informed choice, birth spacing and respect for life in conformity with internationally recognized human rights standards.

2. A guarantee for universal access to medically-safe, legal, affordable and quality reproductive health care services, methods, devices, supplies and relevant information.
Heck, the Senate version even guarantees safe and pleasurable sex with this Bill so why wouldn't anyone want that? But to agree with the intent is one thing, to agree with its mechanism is another. Don't get me wrong, I'm happy that the State is concerned about women's "reproductive health" and I'm glad the State wants to guarantee women's safe sexual pleasure. But what about the men? If the State would now use taxpayer money to guarantee women's birth control pills and other contraceptives, shouldn't men now demand that taxpayers pay for their Viagra and even hookers too? Afterall, I'm sure there are studies out there that would show that lack of sex in men can be a health issue as well. Doesn't our Constitution guarantee laws for equal protection?
Now let's get real here. Who the heck are we kidding? The main motivation for the RH Bill is really about population control, the health angle is secondary at best. Actually, there are more arguments being raised on economic issues rather than health issues on this RH Bill. Even the great Mar Roxas said that the country needs this Bill to achieve progress and prosperity. Not that there's anything wrong with managing our population for economic progress, prosperity and sustainability. I actually support that. However, what I am not sold on is the idea that the supposed benefits of this RH Bill (with the way it is designed) outweigh the unintended consequences and ramifications that many of our legislators and even our fellow Filipinos seem to fail to see.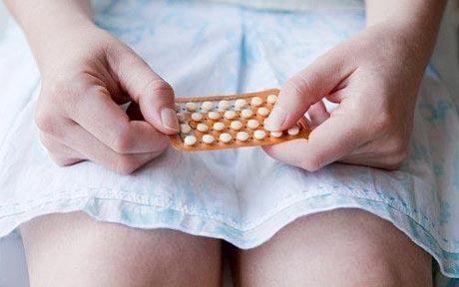 So with this RH Bill, do legislators believe that the economic problems of the country will be lessened? The militant and activist proponents of the RH Bill, do they really think that government is in the problem solving business so the more laws like the RH Bill gets passed, the better off the people are? Will Filipino women really be better off with the RH Bill? I can only envision the red tape, government spending and kickbacks, tax increases and added business overhead cost this RH Bill would entail and it won't be too farfetched to imagine business owners hesitating to hire more women if they would have to pay for their contraceptives and prenatal medical costs. Where do we think the funding to sustain the contraceptive freebies would come from? Besides, don't we realize that the added overhead cost in business will eventually end up getting passed on to the consumers through price increases? These contraceptive freebies certainly seem appealing to people especially those who don't realize that the freebies would really be coming out of their pockets in one way or another. Poor unemployed women who can't afford contraceptives may get a guarantee for sexual pleasure (as per Senators Miriam Santiago and Pia Cayetano) through the RH Bill but may later realize that this law also potentially deters employers from hiring them. So again, how do we take this unintended consequence?
Okay, forget about money and the economy. Let's focus on the health angle of this Bill. So if this RH Bill is really a health issue and if birth control pills must be subsidized, then shouldn't Erectile Difficulty pills such as Viagra, Cialis and Levitra be subsidized too? If the State must pay for Nena's birth control pills because Nena cannot afford to buy them, why shouldn't the State pay for Totoy's Viagra if he can't afford it either? Shouldn't both men and women get the same lawful benefit of sexual pleasure and sexual well-being? Heck, even if Totoy has no problem getting it up but he still isn't getting any action, this can be a health issue too. Consider the following:
1. A 10-year research carried on 1,000 middle-aged men at Queens University in Belfast, Ireland, showed that sex on a regular basis increases the humans' lifespan. For the same age and health, those who had orgasms more frequently had half the death rate of men who did not have such frequent orgasms. This could be due to the plummeting stress hormones, reaction that installs after we have sex.

2. Various researches have shown that a high ejaculation frequency and sexual activity are linked to a lower risk of prostate cancer later in life. A study found out that men who ejaculated 13 to 20 times monthly presented a 14% lower risk of prostate cancer than men who ejaculated on average, between 4 and 7 times monthly for most of their adult life. Those ejaculating over 21 times a month presented a 33% decreased risk of developing prostate cancer than the baseline group.
If the State can't afford the high cost of pharmaceuticals like Viagra, how about hookers for those lonely guys who can't get laid? Don't worry about sexually transmitted diseases from hookers, the State will be in the business of giving away free condoms anyway! So you see how ridiculous the argument for "guaranteeing" sexual satisfaction and health from this Bill can get?
At the center of it all, what concerns me the most is the implication the design of this Bill entails. After all the sad and stupid debates throughout the 14 years or so this Bill has gone through, the Filipino people seem to go back to where they feel they are comfortable with – an entitlement and mendicant society rather than a society that values individual responsibility. So Filipinos would rather demand free stuff to support their sexual lifestyle choice, claim it as a health issue and expect someone else to pay for it. So what's next? Free dinner? Free movie? Free cellphone load so that you can hook up with the guy you met on an internet dating site and get to use the free contraceptives that is guaranteed by the RH Bill? Oh well, thanks for reading folks! I have to go – my hooker is ready (which by the way, you'll be paying for).
Calling a spade, a spade…