Rather than spell out absolute measures of what his recent series of overseas trips aim to achieve, Philippine President Benigno Simeon "BS" Aquino III justifies these by highlighting how much less mileage he's so far racked up compared to former President Gloria Arroyo. That's like a drunkard justifying the latest bottle of whisky he polished off by pointing out that this is considerably less than the five bottles his pal had consumed the previous night.
This latest of adolescent tattling delivered by the Philippine President before the Filipino community in Laos (yes, there are Pinoys even in Laos!) pretty much remains consistent as a reflection of the character of the Second Aquino Administration.
Indeed, BS Aquino has yet to present to the Filipino public his vision of what the Philippines might be like by the time he steps down in 2016. Instead of being prospective, BS Aquino applies a retrospective approach to pitching his value proposition to the nation. Rather than pointing to possibilities, he darkens the room so that what is really the dim light of his presidency shines like a bright beacon before the easily-dazzled starstruck eyes of Da Pinoy.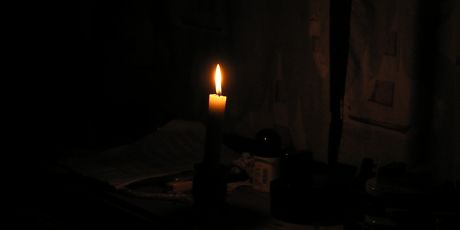 Like country like president. We often wonder why Filipinos remain the intellectually-stunted, unimaginative and unoriginal lot that we are. It is because we habitually set a low bar for ourselves so that we may celebrate the mediocre achievements that have become our national trademarks.
President BS Aquino embodies this renowned character of the Filipino. His track record of failure to get an entire people long-starved of anything to look forward to in the future goes way back to his campaign in 2009 which, consistent to his performance today, was based on the historic equity of his family pedigree. On a campaign built on this pedigree platform coupled with another relic of the past — the allegedly "corrupt" administration of former President Gloria Macapagal-Arroyo — BS Aquino and his Yellow Mob capitalised shrewdly on Filipinos' renowned taste for the pwede-na-yans of this world. Mediocrity made golden by simple virtue of pedigree and that dim light shining in an artificially-darkened room.
A true statesman will cite specific goals and expected outcomes from any kind of investment that requires a significant outlay of taxpayers' cash — including investments in overseas trips. A great leader can motivate his troops to storm a beach, not on the basis of it being a shorter and easier run than the previous one, but on the basis of the prize at the finish line or the principles at stake even if it means a longer and more life-threatening dash for cover. Real men own up to failure — or success — on the backs of situations that had been within their direct control regardless of the cards they were dealt.
True statesman
Great leader
Real man
Has President BS Aquino so far in his term as President of this sad republic exhibited any character or behaviour that earns him these titles?
The Second Aquino Administration's only achievement thus far has been to distinguish itself as the Apology Presidency. Indeed, this presidency is staffed by an entire Cabinet of apologists, most notable of which is the presidential mouthpiece Deputy Presidential Spokesperson Abigail Valte…
"To us who always listen to the President, who always attend the events… it's normal to us and you do hear it from his speeches, but for people that he meets for the first time [such as the Filipino community in Laos], it's important for the President to also apprise them of what has happened to the country and to always keep reminding people that this is what we are up against and this is what we have been able to do thus far. To some, perhaps it may not be palatable. But that's the truth and it needs to be said," Valte said.
But of course.
Filipinos everywhere need to be reminded just how baaadddd the Arroyo presidency was — so that the do-nothing presidency of Cory's son will look goooodddd in comparison.
It is better to light just one little candle than to stumble in the dark…
So goes that emo church song of my childhood that I realise now is an ode to mediocrity.
To be fair, as far as PR strategies go, it all works well when you are sitting on the right side of the fence. Filipinos after all subsist on the mediocre — mediocre food, mediocre entertainment, mediocre infrastructure, mediocre politics, and mediocre presidents. To achieve great wealth in business, you only need a crap product and 100 million suckers foolish enough to buy it.
benign0 is the Webmaster of GetRealPhilippines.com.