The Philippines ranked a dismal 138th out of a total 185 nations in a study that ranked nations according to ease of doing business. The Philippines remain bogged down by red tape when it comes to the administrative nitty-gritties of opening and operating businesses there. It ranks among the top three countries with the largest number of procedures required for setting up shop and registering a business is an almost 40-day slog for the average entrepeneur.
Despite the good start, the ease of doing business still varies sharply among APEC members. Consider the process for starting a business. In New Zealand it requires only 1 procedure and 1 day and costs 0.4% of income per capita; in the Philippines it takes 16 procedures and 36 days and costs 18.1% of income per capita. Similarly, while dealing with construction permits in Singapore takes 26 days and costs 16.7% of income per capita, in Russia it takes 344 days and in Mexico it costs 322.7% of income per capita.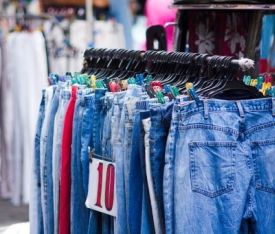 Worst of all, going bankrupt is a double whammy for the average businessman operating in the Philippines. Compared to advanced nations where bankruptcies take less than one year to resolve, it takes almost six years to resolve bankruptcies in the Philippines after which almost half of the value of one's estate will have been lost. In other countries, the relatively efficient processes associated with filing for bankruptcy assures most investors that the value of their estate would remain largely intact.
Thus, stifling bureaucracy and inefficient processes contribute to the high risk profile of the Philippine business environment and, as a consequence, the reluctance of potential investors both domestic and foreign to park capital in the country. The cost of both set-up and failure in the Philippines, by themselves, are exceedingly high and many entrepeneurs also lament the arbitrary way that regulators apply their guidelines to the few lucky businesses that find success there.
No major southeast Asian nation ranked below the Philippines in terms of ease of doing business with Singapore, not surprisingly, topping the list. The ranks of the Philippines' major trading partners and competitors in the region are as follows (ranking enclosed in parentheses):
Singapore (1)
Hong Kong (2)
New Zealand (3)
Australia (10)
Malaysia (12)
Taiwan (16)
Thailand (18)
Japan (24)
Brunei Darussalam (79)
China (91)
Vietnam (99)
Indonesia (128)
Bangladesh (129)
It is hardly surprising then that business in the Philippines continues to be dominated by pretty much the same set of elite oligarchs, politicians, and taipans. Because of the oppressive scale of the inefficient regulatory processes and weak legal framework of the Philippines, personal connections and relationships with the powers-that-be remain a key asset of successful businessmen there. Obviously this state of affairs favours deeply-entrenched Filipino clans and dynasties making it difficult for fresh ideas brought in by new blood to gain a foothold in the business community.
These grim findings serve as a backdrop to the much-hyped efforts of the government of Philippine President Benigno Simeon "BS" Aquino III to curb corruption and issue hyped-up "reports" on the supposed abundance of promise the country has to offer to investors. Roel Landingin blogging for the Financial Times writes, "While going after suspected wrongdoers of the past administration has begun to change investors' perceptions, it does little to cut red tape or inertia in regulatory offices and courts across the country." As expected, Malacañang was quick to issue statements downplaying the relevance of these findings…
The Palace isn't at all worried, because the reforms now in place have made Philippines attractive to investors, Presidential Spokesperson Edwin Lacierda told reporters in a briefing.

"… We have already started the one-stop processing center and we have more interest in the Philippines… [Investors] are eyeing the Philippines as an investment haven," the Palace official said.
As always it comes down to results, all of which remain to be seen.
[Sources of facts: World Bank. 2013. Doing Business 2013: Smarter Regulations for Small and Medium-Size Enterprises. Washington, DC: World Bank Group. DOI: 10.1596/978-0-8213-9615-5. License: Creative Commons Attribution CC BY 3.0]
benign0 is the Webmaster of GetRealPhilippines.com.