What exactly is the mission of "social news network" organisation Rappler.com? Is it to inform the public? Or is it to make news? I read about the most recent event it organised at the University of the Philippines Los Baños (UPLB) campus, "the 7th leg of its "Social Media for Social Change Chat Series" today", according to its "report"…
Carrying the theme, "Pushing Development Forward," the event seeks to bring together more than 300 development communication practitioners, teachers and students from UPLB, nearby universities and colleges, and community media institutions in the province of Laguna.

[…]

The chat series — previously held in Baguio, Davao, Manila, Naga, Cagayan de Oro, and Zamboanga — are organized by Move.PH, Rappler's citizen journalism arm.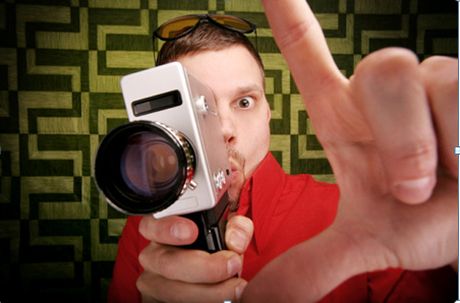 [Photo courtesy Joseph Stashko from his article It's Citizen Journalism, stupid.]
If big traditional media news organisations like ABS-CBN News and GMA News Network organised similar "events" like these, I'm sure more than a few eyebrows would be raised. News organisations are supposed to be disaffected observers who capture events as they unfold and distribute accounts of these to its audience via various forms of media. The last time the media actually got involved in the events they were supposedly "reporting", nine Hong Kong tourists died.
SUPPORT INDEPENDENT SOCIAL COMMENTARY!
Subscribe to our Substack community GRP Insider to receive by email our in-depth free weekly newsletter. Opt into a paid subscription and you'll get premium insider briefs and insights from us daily.
Subscribe to our Substack newsletter, GRP Insider!
Learn more
Media kami!
Oh but suuuurree…. Rappler.com is a "social news network" and its handbag Move.PH is its "citizen journalism arm".
Last I heard, "citizen journalism" is supposed to be a grassroots bottom-up movement driven by spontaneity and not from the top-down by the Establishement's agenda. So I wonder then what's up with this rather curious aspect of Maria Ressa's so-called "Social Media for Social Change Chat Series"…
The Los Baños leg of the chat series is sponsored by Smart Communications and organized with the Office of the UPLB Chancellor, the Development Communication Graduate Student Association (DEVCOM-GRADSA), Office of Public Relations (OPR), College of Development Communication (CDC), and the UPLB Foundation Inc (UPLB-FI).
Ouch!
Corporate sponsorship.
So much for being the hip bunch of grassroots activists marching under the banner of "citizen journalism". Next time your SMART service disappoints, let's see if news about that breaks from within the Rappler.com "family" of citizen-cum-online "journalists".
I don't think Noam Chomsky would approve.
But Billy Idol would.
You make me feel (money money!)
So good (money money!)
So fine (money money!)
It's all mine (money money!)…
benign0 is the Webmaster of GetRealPhilippines.com.