After scanning online forums and social media discussions in the aftermath of the enactment of Republic Act 10175 also known as the Philippine Cybercrime Prevention Act of 2012, one thing has become quite evident: the fear mongering that has erupted around the Act (Jojo Robles in a Manila Standard article, for example wrote that "unprecedented freedom, anonymity and democracy allowed by the Internet may have come to a screeching, crashing halt") has caused quite an amusing hysteria in the online commentary community.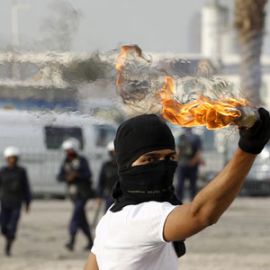 Sideshow acts like Carlos Celdran, for example are now openly provoking the enforcement of the new law, posting statements on Twitter like "Heard [Philippine Senator] Tito Sotto was cruising a gay bath house in Quezon City last week. Spread your own truth about Sotto today!" and "Senator Tito Sotto is not only a plagiarist and misogynist, but he is also a coddler of rapists, drug dealers". Various commenters on Facebook and members of online message board giant PinoyExchange.com (PEx) are doing the same, posting statements like the following made by a PEx netizen Lucio_Liu…
who cares about this cyber crime law!?

hindi pa rin maitatago ang KATOTOHANAN na ABNOY! BAKLING! PANOT! BAD BREATH (TALSIK LAWAY)! TAMAD at B0B0 si NOYNOY!

hindi rin nila MAIKAKAILA na MAKATI pa sa GABING BICOL, MANGWAWASAK ng PAMILYA (mahilig KUMABIT!), MALANDI at MAY STD yang si KRIS AQUINO!
It's a temper tantrum on a national scale against the actions of politicians who represent the Filipino people on account of their being elected to their offices on the back of the popular vote. A predisposition to make things personal with regard to the new anti-cybercrime law — to name-and-shame people — is no different from other "activist" "movements" past and present. My colleague Ben Kritz recently wrote about the anti-epal "movement" (a movement that aims to name-and-shame grandstanding politicians) and made this indictment of the larger society that hosts the malaise such movements aspire to uproot:
SUPPORT INDEPENDENT SOCIAL COMMENTARY!
Subscribe to our Substack community GRP Insider to receive by email our in-depth free weekly newsletter. Opt into a paid subscription and you'll get premium insider briefs and insights from us daily.
Subscribe to our Substack newsletter, GRP Insider!
Learn more
Like many people, I am not amused by giant posters featuring re-purposed actors and photo templates for mild retardation memes; but the practical solution to that, it seems, is the one suggested by COMELEC Chairman [Sixto] Brilliantes: If you find it offensive, then remember those people and don't vote for them.

Simply attacking the practice of epal only addresses a symptom of a far bigger social dysfunction in this country, and a relatively minor part of the methodology by which that dysfunction is institutionally perpetuated in the electoral system.
Anti-epalism, the brouhaha over the non-passage of the Reproductive (RH) Bill, and now these so-called "protests" versus the scarecrow that is Philippine anti-cybercrime laws all have, true to Filipino form, become personal. Kritz may as well have been talking about just about any of the ocho-ocho hysterics — outrage fads as we now call them — sweeping self-described "social media activists". As my other colleague ChinoF wrote in his seminal article where he coins the term…
Outrage is easy to make into a fad because people often give in to their emotions. Putting everything to the test, including their own feelings, is not popular. But people get suckered into it because, first of all, they don't really like to think. Many Filipinos tend to be that way, too. An outrage fad can also show how ill-informed the person taking part is. They don't want to know more, they think the little they know is enough for anger.
The issue it seems is obvious. All roads lead back to the fundamental character of the Filipino and the dysfunctional culture it spawned to the tune of a nation of 100 million. Filipinos are simply unable to regulate and police themselves. That kind of behaviour expected of a modern society is simply beyond the cognitive reach of the average Filipino mind and is evident in the way the simplest of rules and the most basic of courtesies simply escape the grasp of Filipino thinking. To such a society, the very modern privilege of "freedom of speech" and the "right" to "elect" their leaders have been granted. But questions remain as to whether Filipinos have truly earned these privileges.
On the back of a sense of entitlement to "freedom of speech" Filipinos are like four-year-olds armed with acetylene torches and averse to supervision as Get Real Post writer Ilda observes…
[…] there are Filipinos who insist that setting up standards or some kind of guidelines is tantamount to suppression of freedom of speech. They even claim that people can say or write offensive language directed at individuals as they please and still be accepted as merely exercising their "freedom of speech." Never mind that offensive language directed at individuals actually discourages free flow of discussion. You can say that they are being very ignorant of the law. Which is why discussions on forums in the Philippine setting quite often turn into mere noise.

We must resolve to follow the same type of standard to keep up with the rest of the western world and put order in our communities. We cannot continue to run our organizations or communities like the Wild, Wild West and expect progress to happen.
And to the notion of accountability over the sort of leaders and "representatives" Filipinos elect, we defer to the simple principle cited in the same article…
The late freedom of speech advocate and philosopher, Alexander Meiklejohn stated that, "the concept of democracy is that of self-government by the people. For such a system to work an informed electorate is necessary."

Based on what Meiklejohn said, it is obvious that democracy in the Philippines cannot work. Democracy cannot work because not all the members of the electorate are educated enough to demand information from their public servants. Not only that, our history under authoritarian rule has somehow screwed up the way we enjoy our freedom.
I might add to that, "informed" and intelligent enough to work with said information.
On that note, the more important question needs to be answered: Are we addressing mere symptoms as Ben asserts, or are we getting to the bottom of the real Rizalian cancer that begs all the obvious solutions?
When we delegate intelligent debate to our favourite costumed superhero "social media activists" on the Net, we sort of lose the plot and create unnecessary noise.
benign0 is the Webmaster of GetRealPhilippines.com.