According to a study published in the July issue of Pediatrics & Adolescent Medicine, 28 percent of surveyed adolescents in the United States have engaged in 'sexting'. Sexting is the practice of taking suggestive pictures of one's self and sending it digitally — usually by mobile phone multi-media messaging services (MMS) — to another party's computing device.
In "Teen Sexting and Its Association With Sexual Behaviors" which reports the findings of a study covering 14 to 19 year olds in southeast Texas public schools, a strong correlation has been found between sexting and risky sexual behaviour (multiple partners as well as drug and alcohol use before sex, etc.) in girls. Both boys and girls who sext, are likely to have already begun dating and are likely to have had sex.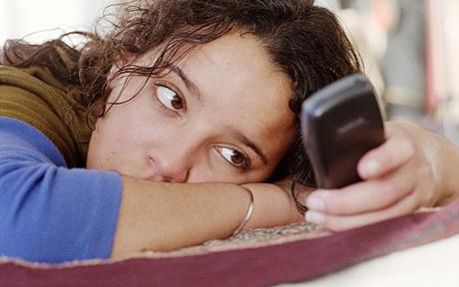 The study concludes that sexting is "prevalent" among adolescents. Because of the observed prevalence of this practice the study recommends re-evaluating laws that prescribe harsh penalties to minors for distributing sexually-explicit content…
The ubiquity of sexting supports recent efforts to soften the penalties for this behavior. Under most existing laws, if our findings were extrapolated nationally, several million teens could be prosecuted for child pornography. Sexting may be more aptly conceptualized as a new type of sexual behavior in which teens may (or may not) engage. In an adolescent period characterized by identity development and formation, sexting should not be considered equivalent to childhood sexual assault, molestation, and date rape.
In a sense, affordable and readily-available mobile digital technology has made sexting just another adolescent sexual adventure much the same way as affordable automobiles (some time ago also considered a technological advancement) had also made backseat sex prevalent.
The challenge to parents isn't too different whatever the technological platform used for teenage sex. Teenage drivers drive their cars into secluded places and teenage mobile phone users do their sexting wherever there is cellular coverage. Same banana. Ultimately it comes down to how well the kids had been raised during their formative years and how well-ingrained the sense that their parents had imparted is.
This is quite relevant in a society such as the Philippines' whose economy is propped up by the earnings of overseas foreign workers who are likely to have delegated to someone else a responsibility to raise sensible people.
benign0 is the Webmaster of GetRealPhilippines.com.