It's that day again; that historic moment that will forever make its way to our youth's school textbooks, that significant event that ended Spain's grip on our forebears for good, that spectacular time when the Philippine flag was waved at the balcony of then-President Emilio Aguinaldo at Kawit, Cavite… that eternal memory etched in history that showed Filipino's capability for bravery and unswerving patriotism… it's Independence Day!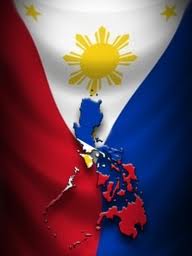 However, as time passes by, the former glory of the 12th of June steadily deteriorates, becoming nothing more than a generic holiday where people can rest from work, where teenagers get to hang out somewhere and stuff like that. Independence Day has become your mundane secular "Sabbath" day. In the face of these events, president PNoy has something in mind to remind Filipinos of the wonders of Independence Day.
President Benigno Aquino III wants Filipinos to be proactive and reflect on how they can contribute to the independence they now enjoy as the country celebrates its 114th Independence Day on Tuesday, Malacañang said on Saturday.

(Source: Link)
Meanwhile, deputy presidential spokesperson Abigail Valte said on the radio some interesting points:
"The President was saying we should go beyond greeting each other a happy independence day… It has to be an empowered Independence Day. It's not just celebrating it and then forgetting about it the following day because it's no longer a holiday, but we really have to live it," Valte said over state-run radio dzRB.

"Everyone has to have an empowered Independence Day so we can be proactive and among ourselves think about how to keep contributing to that independence that we now enjoy," she added.
The Palace has full of ideas. PNoy himself will lead the Independence Day rites at the Barasoain Church, situated at Malolos, Bulacan. It is at this Church that the First Philippine Republic was recognized.
Meanwhile, the Department of Education (DepEd) is also teeming with ideas to bring more color in this celebration.
In a memorandum to all schools and DepEd offices, Education Secretary Armin Luistro directed all education personnel to "give full support, assistance and cooperation" to activities to be held between May and June in celebration of the country's independence.

"The DepEd encourages all officials at the national, regional, division and school levels, teachers and students to actively participate in all scheduled activities," Luistro said in Memorandum 98 issued last week.

Luistro said the Independence Day celebration aims to "reawaken the Filipino people, especially the youth, to their responsibility and patriotic commitment to truly demonstrate the spirit of heroism, patriotism, nationalism, unity and national identity."
Other events include displaying the Philippine flags on schools, holding discussions about the history of June 12, 1898 and organizing activities like essay writing and public speaking, all to remind Filipinos of "the greatness of the Filipino race" through stories of sacrifice of those who fought for independence.
While the administration's robustness to keep the people excited about this part of our history may be appreciable to an extent, it's quite unlikely that the participants, most of which are sure to be students, are 100% willing to participate to begin with. For all we know, most of them would probably frown at the thought of having to work their butts off for a festive celebration of a day that's so buried in history already. As to the rest, it's likely that they'll just shrug off the festivities and get some rest before going back to the workplace, or complain about the traffic that might ensue from the plans the government has in mind.
Now, I don't have problems with recognizing or celebrating Independence Day, per se (just in case you're having ideas). However, I must point out a possible, even probable reason for the increasingly bland reception of the Filipino people to June 12. Having to celebrate an event from the very distant past, 114 years ago to be exact, can be quite tiresome because we're already so detached from it.
Of course there is the exception of hardcore patriots more than eager to get involved in the program, but the time of brave Filipinos wielding vintage rifles and wearing salakot hats is over. The time of revolutionary groups forged on nationalism like the Kataas-taasang, Kagalang-galangang Katipunan ng mga Anak ng Bayan (KKK) is over. Heck, even the colorful life of Dr. Jose Rizal, our national hero, is also over, although it is a mandatory inclusion in our educational curriculum.
The reason why Filipinos become more and more indifferent to this event in our history, Independence Day, is because we can relate to it less and less throughout the years. It's becoming less and less relevant to more important matters, such as our daily lives, for example. Of course the memories encapsulated in June 12 will remain gems of our history, of course they will be studied by future generations, but that's it. The existence of a strong link that binds our personal lives to our rich history has been blurred to near nonexistence.
Still, I wish the sincere celebrants of Independence Day the best of luck; so that they may keep the flames of history rekindled in their hearts for their sake (talk about cheesy).
These musings of mine about the sad state of the 12th of June led me to think this way: since people are so disconnected from the past, how about we bring the concept of independence to a more personal level? After all, there are lot of things our society is not free from.
How about… independence from drugs? There is a prevailing case of drug abuse in our country. We can try that. How about… independence from smoking? We can take the testimonies of smoking quitters and inspire people with their conviction. There may be more similar suggestions, but I feel that these might not be enough. There is a need for a kind of independence that's sure to concern every Filipino from all walks of life, even if he's already free, on the process of being free, or not free at all. Perhaps this calls for a specific concept: independence from the dysfunctions of modern Filipino culture.
How about we celebrate June 12 by declaring ourselves independent from a defunct version of Pinoy Pride, where we claim the achievements of individuals as our own, and then proclaim to the world that we are the best race, damn the others? How about we declare ourselves independent from this parasitic attitude that justifies a Filipino's incapability to achieve something on his own by arguing that his brethren's achievement is also his?
Indeed, I've pointed out in my pretty old article:
Filipinos with a misplaced pride are no exception, for the reason that their pride is, well, misplaced. Vain Filipinos tend to bash in the skulls of people who point out the flaws in our society, our traditional ills and our misconduct, further revealing how badly mannered a good number of our fellowmen are. Filipinos have bombarded critical thinkers with names such as "nerds," "geeks," and "anti-Filipino," claiming that they're just jealous of their achievements. I can almost hear them say:

"You're just jealous because we've accomplished so much as a nation. We're a hardworking race, and we can adapt to any environment. You all go to hell!"

I do not tell you, my dear Filipinos, to abandon your pride in what you have accomplished. I'm simply asking you to put your pride within the context of the situation, for if we look in the bigger picture of things, our individual and collective accomplishments have yet to live up to our vain fantasies.
How about we celebrate Independence Day by declaring ourselves independent from aversion to intellectuals? As I have explained in my previous article, a social cancer discovered by Rizal remains alive today, continuously dividing the laymen from those considered as intellectuals, like the sad scenario between Pilosopo Tasyo and the townspeople in Rizal's Noli Me Tangere.
Instead, we laud the charisma of our celebrities, their curious ability to dish out some drama and captivate the Filipino audience into putting them in the intellectual pedestal to our own detriment. Just ask Philippine politics.
They willingly subjugate themselves on the influence of these famous figures, blindly following them around and fastidiously clinging to their promises, without analyzing whether they can really achieve this, given the very little fact that they're not really politicians in the first place.
Lastly, how about we celebrate Independence Day by declaring ourselves independent from Yellow politics altogether? For more than two decades, the Yellow culture stemming from the historic EDSA I revolution spearheaded by former President Cory Aquino has permeated the Filipino personage, producing the masses who are so enamored with the current administration, despite several in-your-face atrocities committed by our esteemed president, Benigno Simeon "Noynoy" Aquino III, including the vindictive impeachment trial of ex-Chief Justice Renato Corona (which is generously explained by several articles in this website), his refusal to sign the bank secrecy waiver despite his campaign promise, and his penchant for being a chatterbox. Isn't it time for us to start freeing ourselves from this suffocating display of thick-faced hubris? After all this time, shouldn't we start working our way towards our freedom from the politics of the oligarchy?
Of course, there will be more concepts of independence that may be brought up in the future, but the way I see it, these independences seem most prominent, most relevant, and most pressing. After all, pretty much all of us stood and still stand witness to these prisons: the prison of vanity, the intellectual prison, and what seems to be the biggest prison of our lives; Philippine politics.
Celebrating a personal Independence Day will not warrant a festive aura, or little flags dangling across your community, or organized writing contests, or even a play re-enacting the bravery of our history's heroes, but at least it will be more personal to each and every one of us. At least, we will be able to relate to such kind of independence, since we worked our way to it ourselves. In a more cynical note, yes, and it will save money.
The way I see it, the best way for us to truly establish a culture of independence, is for us to be independent from the errors of our own culture.