There are news reports that simply do my head in. One such news is the announcement that more celebrities are entering Philippine politics in 2013. Judging from how most Filipino voters voted in the past, once the announcement is made, it's pretty much a sure win for these celebrities. Come Election Day, the voting process is just for formalities. Filipinos, never learn from their mistakes, indeed. I guess some of us will just have to accept the fact that going into politics is the next "logical" step for former actors and actresses in the Philippines. And the real reason why they win is because most Filipino voters are star-struck ignoramuses.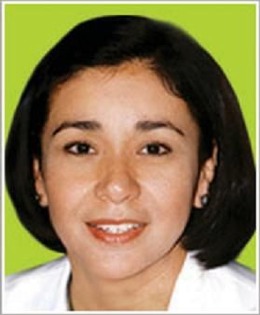 Someone even suggested that filmmakers need to make more films pronto because there's just not enough films going around for the hundreds of unemployed "talents" in showbiz nowadays and that fact is making even has-beens want to enter politics. After all, showbiz and politics are both industries that cater to those who are a bit of a narcissist. Many politicians over estimate their ability to be administrators or legislators. It's quite bizarre really, considering most of them cannot even manage their own personal lives let alone come up with a sensible legislative agenda or administer a district, town or perhaps the whole country.
Truth be told, a lot of people in Philippine politics are people who actually believe in themselves too much. They think they are the right man (or woman) for the job even when they are not. It shouldn't be a mystery any more why most Filipinos treat their public servants like celebrities. It's because the majority of public servants are former actors, actresses and sports athletes or their relatives. The latter simply take over the position once the term of their famous relations expires.
Indeed, whether one is famous or relatively unknown, in the Philippines it is easier to enter politics if one is related to a politician. The saying, "keeping it in the family" is taken to the extreme in our society. Take the case of Alma "Alindog" Moreno a.k.a. the "Sex Goddess of Philippine Movies" in the '70s and '80s. Although she was already famous in her own right, one doesn't have to dig deep into her history to know that she used to be married to the former Mayor and actor, Joey Marquez.
It would be safe to assume that if she hadn't been associated with a politician once before, joining politics would not have entered her head. It is interesting to note that Moreno's marriage collapsed (strangely, the couple were granted an annulment despite being married for 12 years with 2 kids) the same year she lost her bid in the mayoralty race of Paranaque City in 2004. Despite her estrangement from Marquez, she still pursued her career in politics and was elected Councilor of the City of Paranaque 2007. It seems there is no stopping Alma from aiming higher. Now that she is on her last term as Councilor, she announced that she "is definitely running for Senator in the 2013 mid-term elections under Sen. Bong Revilla's BagongLAKAS-CMD party".
Not bad for someone who used to dance in noontime shows wearing a high-cut outfit called the "tangga"- attire similar to what Lady Gaga would wear in her concerts and music videos. The Senate halls will never be the same again once Alma joins the debates. I say good luck to the next Supreme Court Judge who will be impeached. There will be more senators who graduated from the school of dramatic arts joining the Senate who will cast a "guilty" vote.
Alma will not feel like a stranger in the Senate because Senator Lito Lapid will be there to guide her. The action star has no trouble getting along with his learned colleagues in the Senate because he has his "conscience" to guide him in doing his job. Lapid even used his conscience in deciding to convict Chief Justice Renato Corona during his impeachment trial. The Senator said, "he was representing the masses who did not understand the law and who did not understand much English" because he was "just a high school graduate from Pampanga". After 43 days of just passively listening to the trial, it was likely Congressman Rodolfo Fariñas's closing arguments, which he delivered in Tagalog, that helped convince Senator Judges like Lapid that Corona was guilty. This goes to show that most of the technical details of the proceedings just flew over the heads of actors-turned-senators like Lapid. But, I digress…
Other notable actors-turned-Senators are Bong "Panday" Revilla, Jinggoy Estrada and Tito Sotto. The list will keep getting longer because even Ruffa Gutierrez's mother, Annabelle Rama will be running for Congress in 2013. It will be more fun in the Philippines, for sure. Her presence in Congress will certainly complete the cast of the so-called "distinguished" men and women of Congress with the likes of Congressman Niel Tupas paving the way for the celebration of mediocrity. The House would officially become Jolog Central. Ruffa was even so excited to announce her mom's bid on her Twitter account:
"Mom @annabellerama2 excitedly tells me that she's being offered to run for Congresswoman in her hometown in Cebu. I'm like, whatttt?? Kaloka," she said.

Rama replied to Gutierrez' tweet, saying that it wasn't her fault that she was offered to run for the North District of Cebu.

"Bakit ka ba na shocked! Kasalanan ko ba kung ako ang napili para sa North District of Cebu?" she said.
It's all in the bag. As I mentioned earlier, Election Day will just be formalities for these former celebrities running for public office. Let us congratulate them now. There is no need to wait. We should accept the fact that the least educated lot is now ruling our country. I even lamented the plight of the educated elites in my previous article.
It must be hard being an intellectual. Just think of all the names they call people with all the answers to the problems of the world: "nerd"; "geek"; "eccentric"; "weird"; "odd". That's not to mention how they get bullied, ostracised and even labeled "pretentious" just by simply trying to help solve the big puzzles of the universe. Life must not be easy for those who are trying to simulate the Big Bang or those who are collecting data to prove climate change. Who believes these people anyway? Not a lot of us if you think about it. There are too many sceptics in the world and there are those who even oppose any research that are seen to not be beneficial to the corporations who earn a lot of money from people's excessive lifestyle habits.
Boy, there must be a lot of smart people in the mental hospital. I can imagine a lot of them getting frustrated with regular folks who are too ignorant and arrogant to even realise what's good for them. Have you ever tried having a discussion with someone who just doesn't get it? It can be really frustrating. If you let them affect you, you could be driven to put your head in an oven and turn up the heat to "High".
Ignorant people outnumber the thinkers in this world. If you don't add gloss and glamour to your cause, most likely it will go unnoticed.
In life, things are not always what they seem.