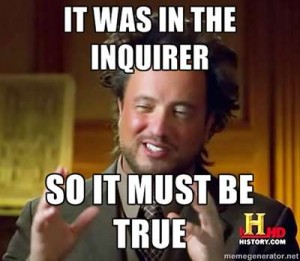 As a rule I try not to pay too much attention to the general idiocy that characterizes the output of the Aquino Administration's official newsletter, but every so often The Philippine Daily Inquirer will publish something that is just too stupid to ignore. Case in point, a two-part story published May 13 and 14, which the Inquirer's editors felt was worthy of their paper's front page:
Filipino's grandmama could be Russia's Anastasia
'Grandmama's' mystery identity: The quest goes on
SUPPORT INDEPENDENT SOCIAL COMMENTARY!
Subscribe to our Substack community GRP Insider to receive by email our in-depth free weekly newsletter. Opt into a paid subscription and you'll get premium insider briefs and insights from us daily.
Subscribe to our Substack newsletter, GRP Insider!
Learn more
The story, which is written by the "granddaughter", a woman named Caty Petersen, is essentially this: based on the facts that one of her grandmothers was of Russian descent, had the nickname "Tasia," and vaguely resembled the late Grand Duchess, Ms. Petersen believed she was the fabled Anastasia, a conclusion that was cheerfully confirmed by a 'spiritual medium'.
Obviously this tale displays both an extraordinary lack of critical thinking skills and a level of desperation in seeking personal validation that must have any therapist with an Internet connection drooling at the potential bonanza in billable hours Ms. Petersen represents. In case anyone is actually wondering, Grand Duchess Anastasia Nikolaevna of Russia, the youngest daughter and fourth of five children of Tsar Nicholas II and his wife the Tsarina Alexandra, was born in June, 1901 and killed, along with the rest of her family, the family doctor, and three servants, by Bolshevik troops on July 17, 1918, aged 17 years, and coincidentally, unmarried and childless. The remains of the Tsar, his wife, three of their daughters, and the four non-family members of the party were discovered and positively identified in 1991; the other two children were found in a separate grave and identified in 2007.
And "Tasia" is not actually a nickname for someone named Anastasia, nor for the Grand Duchess in particular who, according to a 1983 history written by Peter Kurth, was called by the nicknames "Nastya," "Nastas," "Nastenka," "Malenkaya" (which means "small" or "little" in Russian), "shvibzik" (meaning "imp," because Anastasia was apparently an extraordinarily ill-behaved child), or the French form of her name, "Anastasie".
You can decide for yourselves whether Ms. Petersen's grandmother (on the left, from the Inquirer article) looks anything like Anastasia (on the right, in one of her last official portraits):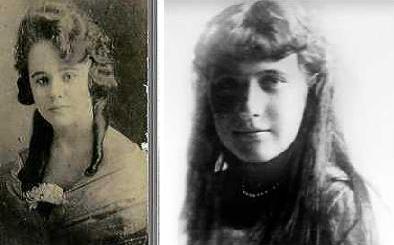 The problem here is not Ms. Petersen – she is completely entitled to be an attention-seeking, gullible fool if that's what she wants to be – but rather the frustrating choice of one of the country's major media instruments to, yet again, endorse some of the worst character traits of the Pinoy as front page news. Of course, perhaps we should not be surprised; this is a newspaper which, after all, keeps a specialist in paranormal matters on staff, whose last article was a serious discussion of the positive aspects of one of the most internationally-embarrassing scams to come out of the Philippines in the last five centuries.  And we wonder why the rest of world has a hard time taking this country seriously.
I write a column for The Manila Times on Tuesdays, Thursdays, and Saturdays. Most of the energy sector and the heads of several government agencies probably wish I didn't.