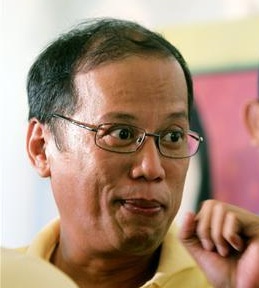 According to a GMA Network news "report", many of the almost 14,000 members on the Facebook group "We Support Chief Justice Corona and the Rule of Law" were "added" to the site against their will or without their knowledge. This, the news report seems to be aiming to imply, is reason to conclude that there are really not as many supporters of the the Chief Justice as is being purported by those who support him. Indeed, the report does make the bold claim…
The effort at inflating the number of Corona "supporters" on Facebook signifies an uphill struggle in using social media to turn the tide of public opinion. So far, sentiments on Facebook and Twitter have been overwhelmingly against Corona.
But being pulled into a Facebook group is a common practice — something that can be easily rectified by unsubscribing one's self. But that no-dramas option does not stop some self-important drama-queens from huffing and puffing and making a big hoo-ha about having their Facebook accounts violated by such outrageous practices…
After Harvey Keh read an earlier version of this report, he commented twice under the article:

For the record, I have NEVER and will NEVER sign up to join this Facebook Group: "We Support Chief Justice Corona and the Rule of Law".

Ang kapal naman talaga ng mukha ng mga supporters ni Corona to even add my name in their Facebook group! I do not support, have never supported and will never support Chief Justice Renato Corona. I hope they can stop resorting to dirty tactics such as these as well as propagating lies to the general public. Mahiya naman kayo!
Oh the humanity!
We will, however, recall an even bigger outrage perpetrated by the Yellow Forces of the Aquino-Cojuangco feudal clan back when the smoke from the infamy of the 2010 presidential elections was just clearing when the privately-owned Facebook.com/Noynoy.Aquino page (owned by Califorinia-based Ben Totanes and Betty Abrantes, but now defunct) that at the time claimed 1.5 million "fans" (now known as "likes") was seemingly hijacked by Malacañang. The page was allegedly shut down by Facebook admins (some say under pressure from the Philippine Government) and its subscribers apparently re-subscribed into the now "official" Noynoy Facebook page at Facebook.com/PresidentNoy…
According to AllFacebook.com, the number of "likes" on the fan page of the new PresidentNoy Facebook page suddenly jumped in number from about 100,000 as of the 8th of November to almost 1.6 million as of the 11th of November [2010].
The PresidentNoy Facebook page now boasts about 2.2 million "likes" which, suffice to say does not necessarily mean that the President has that number of supporters on Facebook. Unlike Noynoyist netizens, online activists critical of the President are not ones to shy away from heated debate. As such, many of them subscribe to pro-Aquino forums and online communities in order to directly engage in healthy discussion with their pro-Noynoy counterparts. Indeed, it is well known in the online political community that admins of the PresidentNoy Facebook page have had to disable commenting on the site in many instances when comments critical of the president being posted there got "out of hand".
The Communications team of Malacañang have an extensive track record of failing to really get what modern "social media" is all about. This latest fail in spin is just the most recent evidence of that consistent cluelessness.
benign0 is the Webmaster of GetRealPhilippines.com.