The following are words Jim Paredes wrote in his 2007 blog What child is this? where he lamented the child archetype that rules the Filipino psyche…
The child in us [Filipinos] lives in a mythic, magical world where we expect a handsome prince to save us at the last minute, or that things will get better with the wave of a magic wand, without any need for us to change.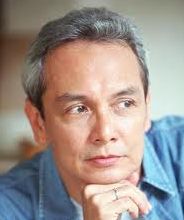 This Peter Pan in us may account for our refusal to "look at things in an adult manner". Jumping off this, I go further to assert that it accounts for our imprisonment in 1980's thinking even as we face the vastly different circumstances surrounding our society as we move into the second decade of the 21st Century.
In a past blog article What freedom demands of us, I described what I believe is the real challenge for us in the following five to ten years:
We are indeed long overdue for the emergence of a new set of guiding principles to help us along the next twenty years. For now we are still stuck onto applying the yellow adolescent "laban" romanticism of the 1980's to the more grown-up imperatives facing our society in the 2010's. Despite the basic institutions and processes now being in place (flawed as they may be), the imperative to build upon these seems to have not captured the spirit of the society. We are pretty much still looking for a fight where there is none.
Unfortunately we will observe today that the most popular contender for that much coveted job of ruling the Filipino in the six years subsequent to 2010 ran on a pedigree "platform". A pedigree that derives its value from the "glory days" of the 1980's — "glory" that obscures its more ingrained feudal land-owning clan roots.
But I digress from the point I really want to make here. The point here lies in the ironic role Jim Paredes plays in today's politics. In a September 2009 concert with the Apo Hiking Society organised, it seemed, to marshal support for the "Yellow Army" a Noted Blogger once giggled about on television, guest of honour and then presidential candidate Benigno "Noynoy" Aquino Jr himself capped that night by coming on stage to assure the audience that "his Mom and Dad were looking down from the heavens and would be proud of the support generated by this campaign".
But that was just Aquino being consistent with his pedigree campaign "platform". At least someone was being consistent then. What is disappointing is Jim Paredes's inconsistency in light of what he wrote in 2007. In fact he cited several points in that blog that run counter to the position he is taking today:
(1) Filipinos' lack of a forward outlook:
We have an even shorter attention span. We do not hear of our government looking 20 years ahead. Even when other nations plan for the next 50 to 100 years, we don't seem to go beyond the "˜5-year plan'. We like things ad hoc. Bahala na si Batman.
Excuse me, Jim, but Noynoy Aquino ran on an appeal to the retrospective rather than the prospective.
(2) Filipinos' susceptibility to vacuous entertainment
Our politicians know only too well how child-like we are. They therefore give us entertainment in place of governance. And as if to exploit the "˜orphan' in us, they like to project themselves as "˜Ama ng bayan' (Erap and Marcos), Ina ng bayan (Imelda) and other parent figures.
That explains that 2009 concert, doesn't it, Jim? Aquino's calling to the heavens for his parents' approval is a nice touch too. You can now add Ninoy and Cory to your list above.
Just one more question, Jim:
Is this how you plan to marshall the immense power of your celebrity for the greater good of the Filipino people?
And last but not least…
(3) Filipinos' fixation to past "magical" moments
Writers have described life in the Philippines as "˜magic realism', the same way Gabriel Garcia Marquez' sees life in Latin America. The child in us lives in a mythic, magical world where we expect a handsome prince to save us at the last minute, or that things will get better with the wave of a magic wand, without any need for us to change.
Indeed, there is nothing more magical than a re-visit of the euphoria and the clear sense of purpose of the 1980's, isn't it, Jim? Right. So clear, in fact, that you tore up your Green Card in an act driven more by your gut than by your better judgment.
I should know, Jim, because I am a fan of your music (and even of what you had begun to write on your blog back in 2007). But please don't mistake my admiration of your work for a blanket beholdenness for what you stand for as a public figure. Because for me, you stand for things that are inconsistent with what you say.
I remain with you Jim, but not the Jim Paredes of today. I am with the Jim Paredes who wrote these words in 2007:
Things will not change, not until the party wears out and a more responsible archetype takes over who will want to clean up the mess we've made.
==========
Epilogue
This is a demonstration, folks, of the power of a proper platform. Jim Paredes wrote the blog I cite above in 2007. It describes his position on certain matters, and it now comes in handy in evaluating his behaviour and the position he takes in his politics today.
Wouldn't you want to have the same sort of dialogue with your politician midway through his/her term?
All roads lead lead back to this simple challenge:
Without one, we merely succumb to the archetypical childish character that Filipinos have become renowned for.
benign0 is the Webmaster of GetRealPhilippines.com.