So the quaint row over the St. Theresa's College (STC) High School students' "lewd" bikini photos exhibited on their Facebook profiles has been settled for now after a bid by the school to ban these students from attending their graduation rites was ToRpedOed by a Cebu court. Just another day in Christianabad, where instances like these where the right argument wins are extremely rare.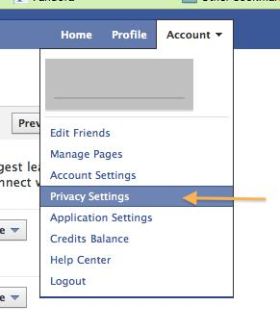 But the real moral of the story is really quite simple: update your privacy settings. The Philippines, after all, is Judgmentalism, Self-righteousness, and Intrigahan Central — a dangerous society to be living in in the age of easy Internet access to personal pimping technology. This is after all the 21st Century, where everyone is encouraged to behave like a "star" and there is an abundance of technology to back that encouragement. Never mind that STC all the while remained mounted on its archaic high horse of moral righteousness and that the underdogs in this drama prevailed with the help of a state institution ruling in the ironic spirit of the modern secularism our society aspires to. The fact is, "social media" technology makes young reputations a lot more vulnerable today.
The fact that the issue around whether or not employers are well within their rights to compel employees to provide them access to their Facebook accounts — even turn over their Facebook passwords — is even being debated in the United States highlights a more important point. That Facebook management itself felt compelled to respond to that threat on behalf of its users drove that very point through. We are seeing a race between both sides in this debate — those who seek to justify breaching personal privacy for the sake of whatever "greater good" they hold to be evident and those who seek to protect the privacy of information that, by its very nature, deliberately flirts with unintended exposure — to build the philosophical and legal infrastructure to buttress their positions. In short, the battle between the intrigeros and those with more interesting lives who mind their own businesses will surely become more complicated — most likely reaching a point where lawyers will become more and more involved.
But then step back from all that and consider how big the stakes really are. Social media sites like Facebook and Twitter had already won that battle. They have succeeded at making us willing and avid content providers to their vast media, marketing intelligence, and social research enterprises. We supply these folk with valuable data that makes them better and faster at mining the human condition for insights on how better to sell stuff and secure their clients' businesses.
The question therefore is:
Is Facebook's and Twitter's concept of the "greater good" really fundamentally different from that of STC — or those US employers trying to force their employees to cough up their Facebook passwords?
In both cases, there are interests to be protected and agendas to be furthered. And the data we upload to these sites is the fuel for these efforts — which means that ultimately it is really up to us.
benign0 is the Webmaster of GetRealPhilippines.com.