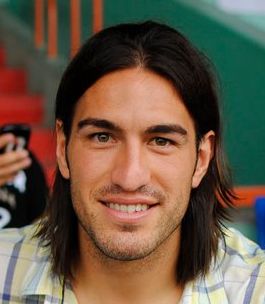 It was more than two (2) weeks ago that a report came out that Cristy Ramos filed a sexual harassment case against two members of the Philippine Azkals team, Angel Guirado, and Lexton Moy. Read the story here.
It just also happened that a lawyer relative of mine and I were listening to 92.3 when we first heard this. This is where we heard the "must be a B-cup", the "brief encounter" thing and all.
According to my relative, the treatment that Ms. Ramos received may be harassment of sexual nature, but it does not constitute sexual harassment. The definition of sexual harassment under Philippine law is defined here.
"Work, education or training-related sexual harassment is committed by an employer, employee, manager, supervisor, agent of the employer, teacher, instructor, professor, coach, trainor, or any other person who, having authority, influence or moral ascendancy over another in a work or training or education environment, demands, requests or otherwise requires any sexual favor from the other, regardless of whether the demand, request or requirement for submission is accepted by the object of said Act.
Unfortunately, since Cristy Ramos did not mention any sexual favor, she may not have a case for sexual harassment. I further asked my lawyer relative what could possibly happen. She may get the two players for gross misconduct and disrespecting a sports official, but sexual harassment may be difficult.
Does this mean that the Azkals can go scot-free? Definitely not. What were those two players thinking doing what they did? They happened to cross, of all people, the daughter of a former President of the Philippines. While Ms. Ramos' complaint is still under investigation, we must rely solely on her account of things against the account of the Azkals players present in that locker room.
As I commented in one of my previous articles, in any organization, or institution, whatever its members do within its confines reflects upon it. However, once you are part of any institution or organization, you carry their name on you wherever you go, and you have to protect its dignity at all times. These are inescapable realities of life. The Azkals, as a national sports club, is no different, or shouldn't be, for that matter.
Given that rape victims, much less female recipients of harassment, are often discouraged from speaking out in Filipino culture, I find it highly unlikely that Ms. Ramos fabricated her story. There is simply no motive for her to do so. Why bother pinning a case on the Azkals if they've done nothing to cross you? For that, I say Ms. Ramos has balls to go up against them.
Even former first lady Ming Ramos herself said that perhaps they should change their name to Askals, which is short for asong kalye, which in English, roughly translates to stray dog. They certainly acted like two dumb mutts, though.
Arnold Clavio, in a tweet, said something along the line of "…the Azkals are not even kayumanggi". I don't presume to know what he was thinking when he said that. The Azkals may not be pure Filipino, but those two players embroiled in this incident just displayed a very Filipino trait: macho impunity.
Events like this should be triggers for us Filipinos to think twice about the type of people we "idolize" and hold in high regard. Are you going to still honestly be able to say "proud to be Filipino" every time the Azkals score a goal? Can you stand the fact that everytime you hear the Azkals' name mentioned, you will think "nambabastos ng babae" to go along with it? Do you want to hear Filipino athletes associated with "no respect for sports officials, especially women"? I don't think so.
In that same radio program on 92.3, the male host said something along this line: sports heroes can be forgiven for incidents like this, as long as they keep winning. I beg to differ, and I'm sure many of the readers will, too. Now that the Azkals have been eliminated by Turkmenistan 2-1 in their most recent game, they've got to face the music regarding the charges brought against them.
А вы, друзья, как ни садитесь, все в музыканты не годитесь. – But you, my friends, however you sit, not all as musicians fit.