The obvious place all the skirt-lifting that had been going on over the thirty-odd working days of the impeachment trial of Supreme Court Chief Justice Renato Corona is starting to emerge in the horizon.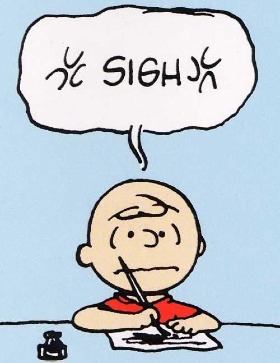 Indeed, it is easy to quibble over how the "accuracy" with which Corona declared his assets and liabilities on that hallowed document known as the Statement of Assets Liabilities and Net Worth (SALN). The trouble with the real world is there are really no absolutes. Ask Albert Einstein. He'll tell you. The prosecution alleged that Corona lodged an "inaccurate" SALN. So the impeachment court spent the last several weeks determining how inaccurate Corona's SALN is. Perhaps some degree of clarity around just how inaccurate Corona's SALN might be eventually emerged. But after the oohs and ahhhs and the other sound effects that accompany Pinoy-style "indignation" had died down the next obvious question sticks out like a sore thumb:
SUPPORT INDEPENDENT SOCIAL COMMENTARY!
Subscribe to our Substack community GRP Insider to receive by email our in-depth free weekly newsletter. Opt into a paid subscription and you'll get premium insider briefs and insights from us daily.
Subscribe to our Substack newsletter, GRP Insider!
Learn more
How inaccurate relative to all the rest is it?
See, everyone lies to some degree or another. And the thing that gets lied about the most is money — specially when it comes to declaring to the government how much of it you have or make. So considering the prosecution mob made a big deal of whatever alleged "inaccuracy" existed in Corona's SALN, and considering the reality that, at the end of the day, most Pinoys — and certainly their politicians who generally reflect the character of their constituents — are inherently dishonest (possessing of a culture of crime as I had once asserted), it becomes evident that the real issue here is whether or not the alleged inaccuracies in Corona's SALN represent exceptional or remarkable inaccuracies — i.e., that they can be construed to be instances of dishonesty beyond what is ordinary in the Philippines as far as the local standard of "honesty" is concerned.
Perhaps then what this trial — particularly where it is headed seeing how SALNs are being whipped out for public display — may be really achieving is a laying of the groundwork for the kicking up of a national skirt-lifting frenzy, one that might reveal just how dirty the underpants of most Filipino politicians really are. If I were a Filipino politician today, I'd start crossing my legs.
Providing a broader context to SALN "inaccuracy" is exactly where the defense would have headed had its request to subpoena the Philippine Center for Investigative Journalism's (PCIJ's) Malou Mangahas, Karol Anne Ilagan, and Ed Lingao to share "research" they had done around the general way government officials do their respective SALNs been allowed. As we know now, the impeachment court deemed this line of inquiry "irrelevant" and the PCIJ, for its part, encouraged the defense team to "do [their] own research" instead of use them as a "private investigator". Furthermore, the PCIJ says, "The fact that there may have been others who benefited from their improper conduct would do nothing to excuse the Respondent.."
In short, the PCIJ asserts the fact that others do it is no excuse.
Fair enough.
How many of these "others" are out there and how much of these others have mis-declared in their SALNs is perhaps the next place where the next circus could boldly go.
The real challenge, however, lies in going after the fundamental banal criminality that infests the Filipino psyche…
All with nonchalant impunity from the bottom of the pecking order to the top: humble jeepney drivers thumb their noses at traffic ordinances, families build entire houses on public property and other lands they are not entitled to, retailers sell pirated intellectual property at high-end market facilities, entrepeneurs build high walls around their mansions to conceal their illicit warehousing activities, megastars evade taxation with a smile, and we elect our leaders to office fully expecting them to "recover" their campaign investment within their terms of office.
My lola used to tell me: Point to someone and you will have three of your own fingers pointing back at you.
benign0 is the Webmaster of GetRealPhilippines.com.