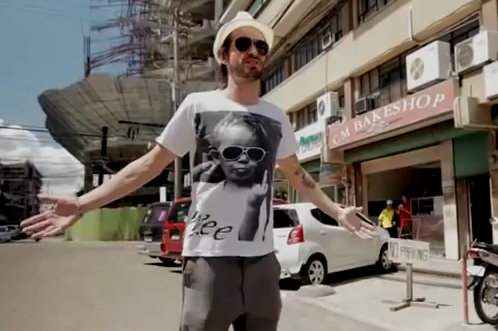 Firstly, I think it's better named "20 things to dislike in the Philippines." It's supposed to complement the video "20 Reasons I Love the Philippines" by the same director, Michael Goodman. Both videos are supposed to show the pros and cons of the Philippines from a foreigner's viewpoint. Rather than a mere aimless criticism, the "Dislike" short is merely another observation of dysfunctions in the Philippines.
Jimmy Sieczka was this video's presenter and is taking the heat for a whole crew's actions and plans.
Here's my analysis of the things Sieczka noticed:
1. Hole covered by a drum – The hole is the road not fixed yet, perhaps due to inadequate government services to handle it, inadequate methods to deal with it, people generally don't care about, may not have reported it, no long term solutions for it
2. Guy selling cialis on the street – Can't sell anything else because of poverty, lack of jobs, and products getting to the wrong channels because if poor enforcement. Seller touching the guy right near the thing due to lack of education leading to boorish behavior. Cultural fixation on sex
3. Lack of refrigeration/Unsanitary market – poverty, poor sanitation enforcement
4. MILF – Terrorism is a reality in the country, which the Philippine government has long failed to solve
5. Unsafe/incomplete construction – Funds easily run out, skyrocketing building material prices, corruption in construction business and government
6. Whitening products – Companies just churn out whitening products instead of other useful product, media, Asian culture (which also prefers white to brown). Perhaps there is nothing worth nitpicking in this issue
7. Buying gum: needless packaging – Outdated SOPs in use of plastic and retail packaging, no or poorly enforced program to enforce packaging, leads to one of the causes of Ondoy.
8. Litter – Lack of discipline among Filipinos.
9. Traffic: pollution/no discipline – Lack of enforcement of programs to enforce traffic quality, lack of education of drivers, arrogant behavior of Filipinos
10. Nasty bathrooms – Lack of funds, education and concern for a clean and safe public bathroom. Lack of proper water service, business hasn't paid the water bill, etc.
11. Security guards everywhere – Lack of better jobs, general feeling of insecurity by Filipinos or business establishment owners, a real security problem anyway
12. Peeing everywhere – Habit in rural areas where bathrooms are not available, lack of discipline and education to know better
13. Frisking by guards – No better solution for security issues. No "airport scanners" in malls when that would've been better, no budget for such devices, or just the same old Filipino transfixation on old and obsolete practices.
14. Noise: beeping habit of taxis – Lack of education on proper way to pick up passengers, on traffic rules and regulations, same as reasons for no discipline in traffic above.
15. Small napkins – Needless work for people, waste of material, can't afford bigger and better napkins
16. Beggars – Poverty, obviously
17. Roosters – Rural culture mixed in with urban culture. Lack of urbanization in places some people come from. Lack of education on better pastimes
18. loud bass/loud pipes – Culture of unnecessary loudness, like with videokes. Their way to pass the time for lack of knowledge on anything better
19. Cockroaches – Lack of sanitation, poorly designed sewer system
20. Watch your car boys – Again, no better job to get
21. Ladyboys – Gay culture in the Philippines, 'nuff said.
22. Korean tourists – They're here to learn English. Really little other reason. The Philippines is seen as the English language capital of Asia. And we want to replace it with "Mother tongue." Yeah right.
23. Motorcycles – Gas is going up, so I don't mind having a Honda Beat or Yamaha Mio of my own. Problem is, it's undisciplined drivers.
24. Warm beer – They just forgot to put ice. Lazy servant, forgot to keep it in the ref, or ref is broken. Can't afford ref fixing, etc.
I think one can find many common themes here: poverty, lack of education, gap between rich and poor, gap between rural and urban, failure to understand real strengths of country, defective culture, etc. But I'm sure you know. This video after all reminds us that there are problems in the country that still need fixing.
Now for those who were not aware of it, here's the 20 Reasons to Love the Philippines: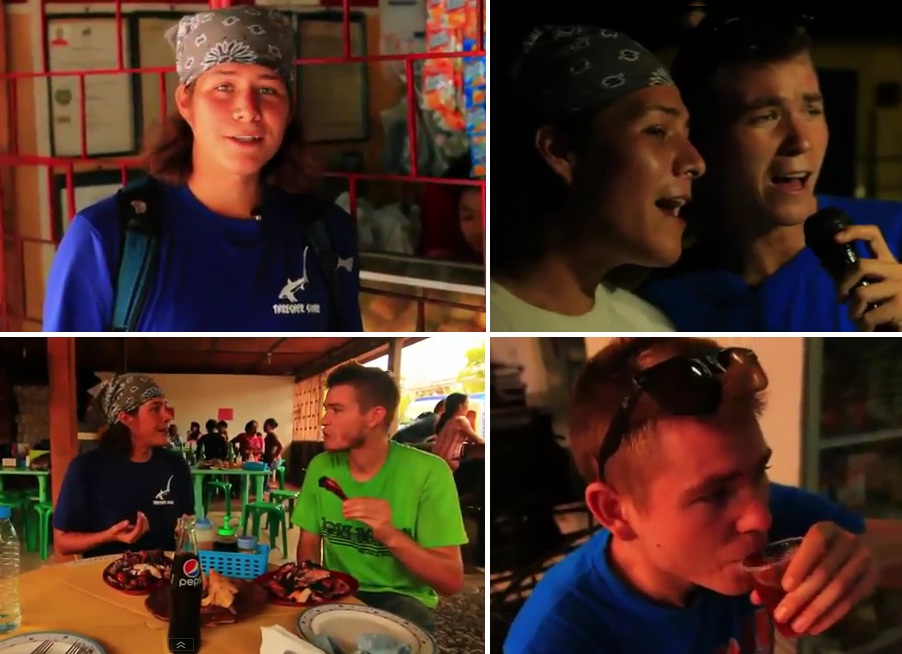 1. Bakeries (but did you notice the flies buzzing around? I prefer Pan de Manila)
2. Basketball everywhere
3. Lechon manok and barbecue (much agree)
4. Red Horse Beer
5. Taxis
6. Bangkas, outrigger canoes
7. Cheap stuff in tiangges, can haggle (one of the main reasons foreigners come)
8. Fruits at the palengke
9. Gasoline station convenience stores (or is it Tanduay?)
10. Kids who work hard and play hard
11. Street vendors during traffic
12. Clouds, skyline
13. Cheap private markets
14. Pirated DVDs
15. Take a piss anywhere (same as in the Dislike Video!)
16. Vulcanizing on the side
17. Reusing ad banners – recycling, saves on litter
18. Many transport options
19. Motorcycles – Yes, it's a good transport option, except when it rains
20. Videokes – Yeah, it's popular around the world, but it makes noise
21. Lights at night, Nature in the day
I don't agree with everything here, but I think it's a generally honest video. Give Walter Masley and Jeff Lester the benefit of the doubt.
I think some people fail to realize that the "Dislike" production was all planned out, that there were scriptwriters involved and it may not have been only Jimmy Sieczka's work. Many people planned out the two videos. The way it was delivered is a scripted style. And don't rule out the idea that Filipinos themselves were involved in the production and came up with the idea. Well, if someone needs to sue someone, sue Channelfix.
And before you say we should only be positive about the Philippines and just forget the negatives, let me give you some food for thought in a pic: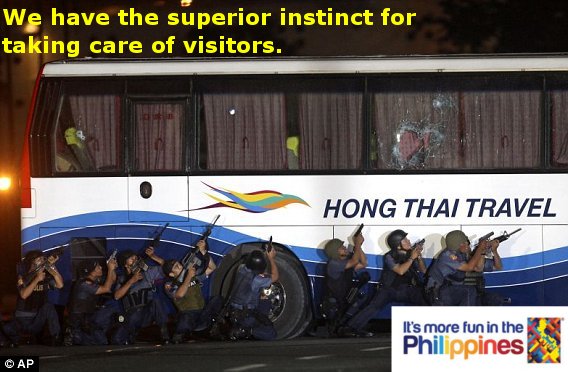 What's wrong with including both the Pros and Cons of something? That's what you call a Review.
I believe, as my cohorts here do, that what Filipinos embrace as their culture is what actually pulls the country down. And those who seem to be anti-dictators, who may also believe themselves to be "heroes," are the real dictators.