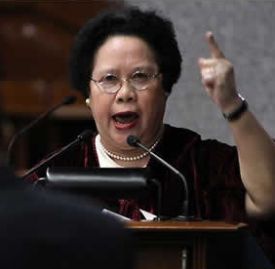 All noted the earliness of the hour with which yesterday's session in the impeachment trial of Chief Justice Renato Corona adjourned yesterday pursuant to that day being the 14th day of the month of February. Be that as it may, any submission that henceforth cessation of hostilities to mark the occasion of V-day be observed would have been unanimously deemed a meritorious proposition — easily. And on that note, a day marked by thunderous reprimands delivered by national treasure Senator-Judge Miriam Santiago against indiscretions that could warrant disbarment of the once honourable attorneys of the prosecution and birthday boy Senate President Juan Ponce Enrile continuing a consistently sterling performance in what could be the finest moments of his career as a statesman made way for a night of love in Manila.
Senate President Juan Ponce Enrile taking full responsibility for the Senate impeachment court subpoena that was issued on the back of illegally acquired "evidence" set the bar that now separates the men from the boys of Philippine politics…
I will not pass the buck to the Senate sitting as an impeachment court. It was my decision as the presiding officer and I am personally bound to assume the consequences of my action as a presiding officer.

[…]

Whether or not in the end this court abused its discretion or committed a grave abuse of discretion amounting to lack of or excess of jurisdiction will be decided… by the Supreme Court being the highest court of the land and the final arbiter and interpreter of the Constitution of this country.
Above is such a rare gem of true manhood that tends to elude the typical Filipino male that it moved Angela Stuart Santiago to write…
SUPPORT INDEPENDENT SOCIAL COMMENTARY!
Subscribe to our Substack community GRP Insider to receive by email our in-depth free weekly newsletter. Opt into a paid subscription and you'll get premium insider briefs and insights from us daily.
Subscribe to our Substack newsletter, GRP Insider!
Learn more
…let not the past render us blind to something great that he is doing today, something no one, but no one, else has the smarts for.

[…]

better late than never. what matters is, enrile is where he is now, and we are all the better for it.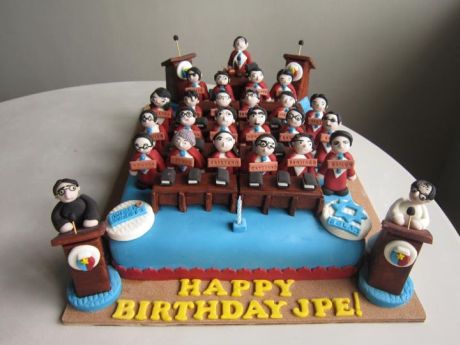 Quite unfortunate that the rising to stardom of some needs to be accompanied by the sorry shrinkage of others. Once Noted Blogger (now mere Malacañang hack) Manuel L Quezon III (MLQ3) laments in the face of the inescapable reality of astounding fraud seemingly being perpetrated by the prosecution…
Whatever happens, the defense can now pursue the strategy of making jabs at the prosecution, on senators it considers dangerous, and then waging a second campaign on the same points, this time in the Supreme Court. Emboldened by the Senate's decision on the TRO, it has filed more petitions before the Supreme Court.
…as if that is necessarily a bad thing. What MLQ3 failed to highlight is the obvious reality that much of the weak points that the defense team now attacks were opened up by prosecution team's own ineptness and their reckless pursuit of public backing for their noble cause. In any case, how can one continue to rely on MLQ3 for "insight" on stuff to do with the impeachment trial when one is constantly reminded that he is, in fact, currently a senior officer of Malacañang and, as such, most certainly under its fat payroll. This is the same Malacañang that now stubbornly (and bizarrely) continues to insist that the bank documents used by the Senate impeachment court to summon Philippine Savings Bank (PSBank) and the Bank of the Philippine Islands (BPI) to open Corona's alleged accounts to scrutiny are not fake…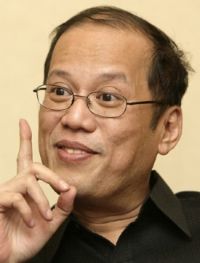 Malacañang assuaged fears yesterday that the leaked bank documents on the multimillion-peso accounts of Chief Justice Renato Corona were spurious, noting that bank officials have in fact confirmed the accounts.

Presidential spokesman Edwin Lacierda pointed out that the account numbers were found to be "accurate," as were the ending balances, as testified to before the impeachment court by Philippine Savings Bank (PSBank) president Pascual Garcia III.

"They do exist… those account numbers. And I think that has been proven right by the PSBank president. What's very important here is that the account numbers were accurate," Lacierda told reporters.
…Lacierda even implied that this was all part of some sort of defense "strategy"…
Lacierda also made an effort to shield the Bangko Sentral ng Pilipinas (BSP) from being dragged into the impeachment trial, following Tiongson's testimony that the leaked bank records did not come from them.

"That's what she claims but we haven't called on the BSP so she (Tiongson) is trying to pass the blame on to BSP. I don't know if that's a strategy," he stressed.
And so journalist Ellen Tordesilla asks "Why is Malacañang vouching for authenticity of 'fake' bank document?"…
Must Lacierda vouch for the prosecution's documents? Why can't he let the prosecution do their job in the impeachment court?

We understand Malacañang's desire to have Corona removed as part of their crusade to institute reform in the judiciary. Although we do not believe the defense panel's tale of P100 million per senator to oppose the High Court's temporary restraining order on Corona's dollar accounts, we know that the prosecution team, composed of members of the House of representatives, is getting a lot of help from Malacañang. But can't they do it more discreetly?

Malacañang's indiscretion is not doing the prosecution a favor.

Lacierda's statement makes one wonder, was the fake document Malacanang's handiwork?
Indeed, Philippine President Benigno "Noynoy" Aquino III dropped all pretenses of a Malacañang he once asserted is stepping back to allow due process to work things through in this case long ago when he challenged Corona to voluntarily reveal information about his alleged foreign currency accounts with PSBank and BPI. And now this. It is likely that we will be seeing in the coming weeks more micro-managing of the prosecution coming directly from the Palace as its delegated lieutenants fall from grace one-by-one.
[Photo of Miriam Santiago courtesy Philippine News Network.]
benign0 is the Webmaster of GetRealPhilippines.com.