Yesterday (the 13th of Feb) proved to be a humbling day for both the prosecution and and the Senate impeachment court. A house of cards built upon unlawfully-obtained information came crashing down after thirteen senators voted to honour a temporary restraining order (TRO) on an order issued by the Senate tribunal for Philippine Savings Bank (PSBank) and the Bank of the Philippine Islands (BPI) to open a number of foreign currency deposit accounts for scrutiny. Worse, under intense cross-examination, PS Bank Katipunan branch manager Annabelle Tiongson eventually admitted under oath that "copies" of bank documents allegedly handed over to Oriental Mindoro Representative Reynaldo Umali by a "small lady" were not consistent with any document PSBank makes use of in any of its account processing and records management procedures.
As it is, even disregarding the issue of the authenticity of these documents, a number of people are already potentially chargeable for serious offenses against Philippine bank secrecy laws — including Umali, the alleged "small lady" (if she exists), lead prosecutor Niel Tupas Jr, and Rappler.com "online journalists" Magtanggol de la Cruz and Carmela Fonbuena. All of these people had contributed to putting the Senate tribunal in the embarrassing position of having to answer to a Supreme Court ruling and at one time or another over the last several days could have been either perpetrators or accessories to the obtaining, distribution, and malicious exchange of illegally-obtained information.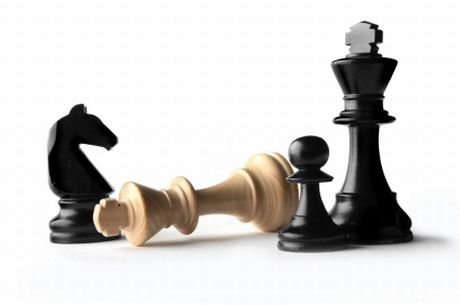 For now, "investigative reporter" Raissa Robles who had been the subject of persistent rumours that she could be Umali's "small lady" informant may be safe from further speculation after Senator-Judge Vicente "Tito" Sotto III reported that closed circuit (CCTV) cameras failed to capture any evidence that there was any such "small lady". So far, this is the only third-party corroboration of Robles's personal denials that she was not said "small lady". However, this only puts Umali (and, by direct association, Tupas) back in the spotlight for mentioning a character in this drama that might not ever had existed to begin with — a hypothetical character upon which several days worth of hearings on Corona's alleged "ill-gotten wealth" could be hinged. Indeed, as the defense team pointed out…
[…] the entire testimony of the Philippine Savings Bank officers could be stricken out of the records if it was found the documentary evidence pertaining to Corona's bank accounts was obtained illegally.

"[Illegally-obtained] evidence is inadmissible, so everything that we have done in days, weeks will be thrown out," defense lawyer Tranquil Salvador said during a press conference after the proceedings on Monday.
"You are gathering evidence by requesting a subpoena from this honorable court. And I warn you that this is going to be fatal error on your part," Enrile thundered as Tupas stared back wide-eyed.
The Supreme Court TRO is as robust as it gets; a reality that Senator-Judge Miriam Santiago articulates in an excellent mini-treatise on the matter where she cites "six grounds" for a case to obey the TRO. The reasons to follow the TRO as spelt out by Santiago are simple and very accessible even to non-lawyers. Indeed, after "senator-judge" Pia Cayetano launched into a verbose blurb about how the Americans do their impeachments over there, Senate President Juan Ponce Enrile, in a response that lasted less than a minute, simply cited that they do so over there under American laws and that his court will proceed under Philippine law.
Nevertheless, there were no less than ten "senator-judges" who countered the earlier thirteen with a vote to disobey the Supreme Court TRO. They are named in an Inquirer.net report…
Those who voted to defy the TRO were Senate Minority leader Alan Peter Cayetano , Senators Franklin Drilon, Serge Osmena III, Edgardo Angara, Pia Cayetano, Francis "Kiko" Pangilinan, Antonio "Sonny" Trillanes IV, Lito Lapid and Teofisto Guingona III.
Suffice to say, that if what the defense team revealed in a press conference they held on Sunday that Php100 million (allegedly courtesy of Executive Secretary Paquito "Jojo" Ochoa's deep pockets) was up for grabs for each "senator-judge" who would vote to defy the Supreme Court TRO is true, the list of names of possible takers to speculate on just got shorter.
One such "senator-judge" at the moment sticks out like a sore thumb. Marissa Lapid, the wife of "senator-judge" Lito Lapid Jr, is currently embroiled in a smuggling debacle in the United States after she was caught carrying $50,000 in undeclared cash. "Senator" Lapid himself seems to have some explaining to do with regard to his own personal wealth if the following information in that same report is accurate…
Lapid declared a net worth of P10.1 million in 2004, his first year in the Senate. Seven properties titled to him were estimated at P256 million, excluding a house in San Diego, California.

Many of the family's properties in the Philippines were allegedly not declared in Lapid's statements of assets and liabilities and net worth (SALN) in 1995-2004, when he was Pampanga governor.

What were allegedly not declared in the 2003 SALN when his net worth was P10.1 million were a hilltop mansion in Porac and the three-story Mar-Man Building on Scout Borromeo Street in Quezon City.

Securities and Exchange Commission (SEC) documents show that Lapid is a co-owner of Classic Films International and Mar-Man Farms Corp. None of these reported big profits. The film company reported losing P5.49 million in 1996. Mar-Man, registered in 1993, has not filed financial statements in the SEC. The Lito Lapid College Foundation, set up in 1992, reported a net loss of P1.2 million in 1998.
"Senator" Lapid also recently signed up for a presumably lucrative showbiz gig with ABS-CBN (NB: ABS-CBN benefited mightily from the ascent to power of President Benigno "Noynoy" Aquino III's mother the late former President Cory Aquino).
"Kailangan kong kumayod," (my translation: "I need to scrape hard to make a living") said the action man which leads us to wonder what sort of financial obligations he might be saddled with to have to juggle several jobs.
How many of the other nine "senator-judges" who voted to plunge Philippine democracy into anarchy could be in a similar hypothetical bind? Nagtatanong lang naman…
The "lateness of the hour" at which another day in the impeachment circus ended yesterday was noted by Senator-Judge Tito Sotto as he moved to adjourn the session. Perhaps that lateness proved to be one of the few things that worked for the prosecution team yesterday, as the darkness of the Manila night served well to mask their exit from the Senate building, tails between their legs and heads hanging low from their stooped shoulders. If I were the prosecution, I'd at least see the silver lining surrounding the dark clouds that now loom above them: at least now, some "senator-judges" no longer need to pretend they are the "impartial", "objective" and "law-respecting" members of the court they presume to belong to. For their sake, let us hope Hacienda Luisita turns out to be worth the cost to their "honour".
benign0 is the Webmaster of GetRealPhilippines.com.