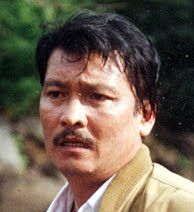 Senator and former "action star" Lito Lapid will be moonlighting again in showbiz despite his duties as senator-judge in the on-going impeachment trial versus Supreme Court Chief Justice Renato Corona. "Kailangan kong kumayod," (my translation: "I need to scrape hard to make a living") said the action man which leads us to wonder what sort of financial obligations he might be saddled with to have to juggle several jobs. Lapid recently signed up with media conglomerate ABS-CBN to do "an action-oriented teleserye".
Bong Osorio, the network's Head of Corporate Communications said the senator just signed a contract on Tuesday afternoon, January 24 in the presence of ABS-CBN president Charo Santos-Concio, Channel Head Cory Vidanes, TV entertainment head Linggit Tan and Raymond Dizon, Business Unit Head of the senator's comeback project.
Lapid will reportedly be playing the part of a kutsero (coachman) in the teleserye (television drama series) The Little Champ. It is his first foray into television after a long career as an "action star" in Philippine cinema (and of course as a politician in Philippine politics which pretty much also involves pimping one's self before the cameras).
The Philippine Senator also expressed concerned that his advancing age presents a challenge to him to remain relevant in society. "Medyo tumatanda na tayo. Baka nakalimutan na tayo ng tao, at ang exposure ay maganda dito 'yung TFC sa States," ("I'm kinda getting old. People might start to forget me. This will be good exposure for me") he reportedly said. That's a fair concern to harbour considering how some people wonder why he is even provided a microphone in the Senate activities he supposedly participates in.
Lapid also assured the public that his acting work will not compromise his duties as a Philippine Senator. He pointed out how he has for some time in his career, even when he was still governor of Pampanga province, mixed politics and showbiz and that he still sees the impeachment as a "priority" of his.
The point that Senator Lapid seems to be missing, however, is that while he is able to deliver a passable performance as Senator (so he claims) given his sidelines in showbiz, it can be argued that he potentially could have been a better Senator if he had focused primarily on the job. But like the movies actors like him make, politics in the Philippines is marked by banal mediocrity. And if that mediocrity is acceptable to Filipinos, then perhaps there is some logical sense in the way Lapid prioritises his time. After all, pwede na yan ("that'll do") describes the standards of quality Filipinos in general demand of their public servants — and movie and television producers.
More disturbing, however, is how Senator Lapid is now effectively under some sort of an employment contract with ABS-CBN. ABS-CBN, as many are already aware of, benefited hugely from the ascent to power of the Aquino-Cojuangco clan. As such, the manner with which ABS-CBN spins "news" surrounding Philippine politics has widely become suspect. Even more revealing is how the media conglomerate provides a crack team of lawyers to bolster the prosecution team in the impeachment trial (excerpt below quoted from Interaksyon.com in the aforelinked article)…
"Atty. Mario Bautista has taken a leave from his functions and duties as General Counsel of ABS-CBN Corp. He informed us that he will take on the role of lead prosecutor at the CJ impeachment trial," Bong Osorio, the broadcasting network's head of corporate communications, told Interaksyon.com.

Sources said that aside from Bautista, four other top ABS-CBN executives are working for the House prosecution team: Maximilian Uy, chief legal counsel & assistant corporate secretary; Manuel Torres, corporate secretary; Maximilian Joseph Uy, legal services head and assistant corporate secretary; and Enrique Quiason, assistant corporate secretary.

The company, however, did not comment on the other four lawyers' alleged participation in the prosecution team.
Holy conflict-of-interest, Batman!
"Conflict-of-interest" is one of the cornerstones of a widespread campaign to demonise Corona. "Investigative journalist" Raissa Robles made it the entire point of a So What? article on the alleged improprieties of Corona's wife Cristina Corona — information that has no bearing on the impeachment case whatsoever.
benign0 is the Webmaster of GetRealPhilippines.com.