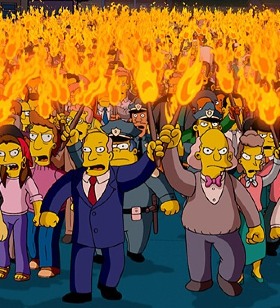 A lot of newspaper "columnists" started the week by expounding on the nature of impeachment trials as being political in nature while at the same time emphasizing that it is still a process that follows the principles of the scientific method, of revealing a conclusion as close to the truth as the quality of the evidence and the logical faculties of the parties involved permit. This is something the legal system aspires to be — and its procedures and rules are designed to mirror the scientific method, the key aspects of which include…
(1) formulation of a hypothesis — analogous to the charges brought forth by the prosecution;
(2) collection and validation of empirical data — analogous to criminal investigation and verification of the evidence that is its outcome;
(3) presentation of findings and subjection to peer review — analogous to the court trial itself; where evidence and arguments coming from both sides are presented and evaluated; and,
(4) formation of a conclusion — analogous to rendering of final judgment.
In the modern application of the scientific method, popularity plays no part in evaluating all the input into the process undertaken.
To be fair, the legal system does not present itself as the most efficient, the most reliable, nor the most watertight option for taking people to account in the Philippines. But because of its focus on evidence and logical debate (albeit, in practice, it may be anything but) it appeals to people who think and who rely on people trained to think. As such, only trained professionals who are licensed (by virtue of said training and subsequent experience applying it) to practice law are authorised to officiate legal processes.
An impeachment procedure, as many apologists of the rather dodgy way the complaint against Supreme Court Chief Justice Renato Corona was railroaded through Congress like pointing out, is supposedly one that combines the scientific rigour aspired to by legal processes with the "endorsement" of the "popular will". Randy David in his article "Between law and politics" describes how the political aspect of most things "provides the means by which society makes collectively-binding decisions". In the case of impeachment which is obviously highly political in nature, the power to undertake it is "regulated by law".
The impeachment "trial" being organised around the Corona case has all the trappings of this "regulation"; but…
Unlike passive jurors in a courtroom, senator-judges can ask questions during an impeachment trial. By a majority vote, they can overturn a ruling of the presiding officer. They are not required to insulate themselves from public opinion.
But, see, even if these "senator-judges" and the whole process they work within are isolated from public opinion, the very circumstance surrounding how one becomes a Senator — being elected by popular vote — cannot be escaped. Indeed, popularity is pretty much the only key criteria that qualifies any aspiring bozo for membership in the Senate. And, as I pointed out in my previous article "Chief Justice Renato Corona's trial-by-publicity heats up as Malacañang PR machine switches to overdrive"…
Thus is evident the trouble with a trial overseen by the Senate — a political body composed of officials elected by popular vote, many of whom routinely act with careful consideration of their re-election prospects. In effect, it is actually possible to campaign for a desired outcome in such a trial — because the officiators of said trial are beholden to a public, composed of a majority who are blind consumers of mass media. A public sentiment bent towards a certain notion may as well be a firm twist on the arm of one Senator or another.
The question, as always, when it comes to Philippine "democratic" politics is a very fundamental one:
Can the popular sentiment be relied upon to rule justly?
And even more fundamental than that:
Does the popularity of an idea — or a ruling — necessarily determine its validity?
Funny how those who criticise the legal system for being tainted by politics (the cornerstone argument that underlies Corona's impeachment) fail to see the irony in how they make a virtue of the political nature of impeachment. Corona, who himself is being accused of skewing the rulings of his office towards the interests of his alleged politician friends is going to be judged by a bunch of people who, themselves, are necessarily driven by popularity politics.
It's called "the Philippines". Fun indeed.
benign0 is the Webmaster of GetRealPhilippines.com.