The last thing a nation needs in time of extreme crisis is more political intrigue. It seems however, that the administration of President Benigno "Noynoy" Aquino III simply attracts that scourge of useless chatter and even fans its flames. The other night as, reportedly, "the nation mourns", Noynoy was apparently busy "laughing at [the] jokes" and "enjoying [the] performance" of Filipino starlet Valerie Concepcion even as the death toll from Typhoon Sendong climbed to more than 400 in Cagayan de Oro City. Concepcion using her Twitter account @v_concepcion allegedly fielded the following tweet conveying the above information last Sunday (which had apparently since been deleted)…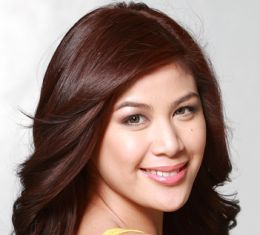 Done w/ work.. Tnx for having me.. 🙂 It was nice to see Pres. P-Noy laughing at my jokes & enjoying my performance..ü #Malacañang #PSGNight
Concepcion who is known best for her role as Nora Ferrer in Sinasamba Kita (a Filipino telenovela) and for co-hosting in the Willie Revillame classics Wowowee and Pilipinas Win na Win also supposedly owns a franchise of water refilling station chain Aquaquest.
The circumstances surrounding the whereabouts of President Noynoy Aquino during the disaster is shaping into yet another public relations snafu for the embattled Second Aquino Administration as the public becomes increasingly critical of Noynoy's rather lukewarm response to the tragedy. Shortly after news of the carnage in northern Mindanao broke, the National Disaster Risk Reduction and Management Council (NDRRMC) had revealed to the press that the President "may" visit the site of the disaster "shortly after Christmas". The statement has since been "clarified" by the NDRRMC with an apology that mentions a "typographical error"…
"Please note that on item no. 5 which states that 'Presidential inspection and visit to affected communities in Cagayan de Oro City and Iligan City on Tuesday 27 December 2011' should be TUESDAY 20 DECEMBER 2011. We apologize for the typographical error and for the confusion this may have caused," NDRRMC operations center head Edgardo Ollet said in a message posted on the NDRRMC website Sunday afternoon.
I can hear heads rolling in the distance…
The Emperor Nero Syndrome of Filipino politicians, to be fair, is not unique to Noynoy Aquino. Back in 2009, a photo of what looked like presidential offspring Mikey Arroyo seemingly shopping for booze in a swanky shopping centre as Typhoon Ondoy made its deadly sweep across the national capital emerged and got passed around. Like Noynoy's own Nero moment, that one also sparked the all-too-familiar Net infestation of expressions of "indignation" that has come to characterise the Philippines' chattering classes.
Noynoy's probable hand in the scale of the tragedy in northern Mindanao could arguably be traced back to his veto of an additional Php5 billion allocation to the Philippines' Calamity Fund which may have been done in violation of the Philippine Disaster Risk Reduction and Management Act of 2010 (R.A. 10121).
That said, death from "natural" disasters in the Philippines is mainly a systemic issue with much of the factors at play coming from a wide range of dysfunction profoundly inherent to the Philippines. At the top of this pile is a renowned mentality that encourages deference to superstition and "divine" intervention. The result is a national ethic that does not encourage prioritisation of preventive measures while, at the same time, rewards and lionises the exploits of "heroes" who swoop in to save the day when preventable catastrophes do happen.
[NB: Some information in this article was obtained from the Wikipedia article "Valerie Concepcion".]
benign0 is the Webmaster of GetRealPhilippines.com.