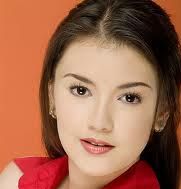 Filipino starlet Angelica Panganiban reportedly went into a less-than-angelic tililing rampage when a customs officer slapped a tax on two Hermès bags she was attempting to hand-carry through a Manila airport. The author of the report wrote that Panganiban "should be thankful that the customs duty collector was kind enough to put up with her outburst. She could have been arrested for disrespecting a public official. The customs people were just doing their job."
Doesn't this quaint situation sound eerily familiar?
We are all fixated on the unfolding of a national disgrace as President Benigno "Noynoy" Aquino III rampages through the halls of power in a monumental tantric fit over what he perceives to be a Supreme Court (SC) conspiracy to undermine his efforts at "reforming" (as if) the nation. Coming face-to-face with the hold-your-horses appeal to sobriety of a man of the Law, SC Chief Justice Renato Corona in light of Noynoy's bulldozing his way through due process to jail his made-up bogeyman former President Gloria Macapagal-Arroyo, Noynoy lashes out with brute force. It is a brute force composed of 188 "representatives" from the House bowing to the presidential rage.
The Philippines' esteemed "Congressmen" could learn some lessons from the humble Customs officer who stopped Panganiban at the airport. People with star complexes (whether they are real celebrities or wannabes) are notorious for a lack of mental stability and, as such, are quick to launch into temper tantrums at the slightest poke on their fragile egos. Thus our national "representatives" should ask themselves:
Were they bullied into signing up to a project they actually know very little about?
Perhaps we should go easy on these popularly-elected bozos. After all, they merely reflect the society that they represent.
* * *
Look who's laughing all the way to the bank…
benign0 is the Webmaster of GetRealPhilippines.com.