A spin-doctor is a person who publicizes favorable interpretations of the words and actions of a public figure, specially a politician. When another person has to speak on behalf of a public servant, it may be because the public servant is having a hard time responding to critics, which can also mean that whatever people think he did or said is probably true.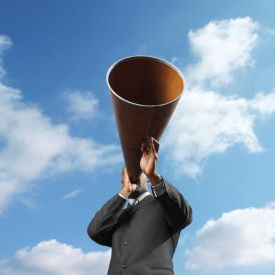 When it comes to spin-doctors, Philippine President, Noynoy Aquino (PNoy) can rely on not just his official spin-doctors but also his sisters especially his celebrity sister, Kris Aquino. After receiving a deluge of heavy criticism from Netizens over PNoy's presence at a staff Christmas party during the height of tropical cyclone Sendong in Cagayan de Oro and Iligan City, Kris and her sisters spoke out in defence of their brother. Ballsy Aquino-Cruz, Kris's and PNoy's sister insinuated that despite the terrible tragedy, PNoy cannot stay sad and miserable. In her guest appearnce on Kris's morning show, this is what she had to say about the Presidential Security Guard (PSG) Christmas Party:
"Ngayon, 'yun namang party ay matagal nang naka-schedule 'yon. Siyempre, may mga masasamang nangyayari at may malungkot but then, life should go on. Hindi naman pwedeng huminto na lang ang buhay at magmukmok na lang tayo.
Of course the party was already scheduled prior to the flash flooding that wreaked havoc on the lives of Filipinos in Cagayan de Oro and Iligan City. But the party could have gone ahead without PNoy. His staff would have understood his absence if they had a heart. Of course life must go on. But partying while thousands of Filipinos in another part of the country suffer is just in bad taste especially since PNoy is the chief executive. As someone mentioned, if he can cancel important meetings with international leaders in his second ASEAN summit in Indonesia because he was too distracted with GMA, then surely he should have cancelled a party with actress Valerie Conception.
This attitude that a party has to proceed despite a tragedy speaks so much about who we are as a people. Kris Aquino's suggestion that we should move on quickly rather than ruminate these preventable tragedies in the Philippines promotes unhealthy thinking. She is one of those Filipinos who are misguided enough to believe that being in a happy mode all the time will help our nation move forward. Her attitude provides further evidence to suggest that Filipinos in general are preoccupied with the desire to be on a permanent state of euphoria or at least with being perceived to be a "happy-go-lucky" society no matter what circumstances they are in. And like what I said in the past, unfortunately, this national obsession with being "happy" or having a good time actually leads the Filipino people to an ironic permanent state of misery because their pursuit of happiness is shallow and misguided.
It is too bad that we are too distracted with the thought of being happy all the time. Some of the time spent partying should be spent preparing for worst case scenarios. Natural calamities tend to occur quite often in the Philippines. Sitting astride the typhoon belt, most of the islands in the country experience annual torrential rains and thunderstorms. Tropical cyclones have been known to cause flash flooding in regions affected by the storm. In a lot of instances, tropical cyclones have resulted in unnecessary loss of lives and millions of pesos damage to private property and public infrastructure. Preparing for heavy downpour should be our number one priority not laughing at lame jokes. Our problems will not go away on their own. The sun might eventually dry out the flood but naturally it can come back with a vengeance if we don't take any measures or find a solution to the problem.
It is no wonder that Kris's life doesn't seem to be a bed of roses. She often finds herself embroiled in scandals, perhaps because her preoccupation with having a good time leads her with little time to reflect on where her life had gone wrong. Kris Aquino's mentality around her idea of being "happy" may need to change or should, at least, not be emulated by her fans. Otherwise, Filipinos could find themselves stuck between a rock and a hard place for the rest of their lives.
The problems in our country need urgent attention. There is no time to spare. A lot of people are dying from hunger and malnutrition. Partying and celebrating should not be done excessively because as a people, we have very little achievement to celebrate for. We need more work to be done before we can pat ourselves on the back and pop that champagne bottle.
It is unfortunate that our obsession with being perceived as a "happy-go-lucky" people results in our coming across as a people who do not take things too seriously even in times of crisis. It is why our social ills stay unresolved. In fact, Filipinos in general don't even realize that our national psyche needs to be rehabilitated. Most Filipinos are of the belief that our corrupt public officials are solely to blame for the sad state of our nation. This is funny because the Filipino people are free to choose their public servants. And yet they prefer to choose someone incompetent — which is why they get the government they deserve.
The country remains Asia's laggard perhaps partly because most Filipinos don't have their priorities right. Most of us would rather pursue activities that cater to instant gratification because most of us want to be "masaya" all the time. We get instant gratification when we engage in activities that give us fleeting moments of happiness. Most often these are activities are not well thought through and may even be impulsive. It could also involve being in a fiesta or celebratory mode more often than necessary — even when we don't deserve it. This also includes not participating in the running of the country and letting our public servants wreak havoc using public funds. Instead of being serious and more assertive about national issues, we dismiss topics pertaining to politics as something that we cannot do anything about or is none of our business.
Perhaps the role of spin doctor should not be relegated to PNoy's celebrity sister, Kris Aquino at all. She just keeps saying the wrong things and keeps making matters worse for her big brother. Besides, PNoy shouldn't really need his sisters' help to explain why he was at a party during the height of the calamity in Cagayan de Oro and Iligan. After all, he is a big boy now and should be able to explain to us all in his own words why it took him ages to react to the tragedy. And perhaps PNoy could tell us how long he really stayed at the party because his "spin doctors" can't get his length of stay right:
The Palace on Monday sought to control the damage, with spokesmen offering differing accounts of how long the President stayed at the party and Mr. Aquino's sisters defending his actions.

"He just listened to two or three songs … it was maybe just an hour or two of his time," Presidential Communications Office Secretary Herminio Coloma Jr. told a breakfast forum at the Diamond Hotel.

"He did not sing," presidential spokesman Edwin Lacierda said.

"He just sat and watched the party for a few minutes and then he left immediately."

PSG commander Col. Ramon Dizon said Mr. Aquino stayed for a little over half an hour.

"He did not even go up the stage," he said.

"There was no speech, and definitely no singing or dancing for the President."
The Aquinos should really stop asking Filipinos to give them a break because they are not known for giving others a break. Between them and their so-called "evil" opponents, they have more to lose because of the goody-goody image they are trying to project.
In life, things are not always what they seem.