It makes perfect sense. Why spend money on stuff that will simply go up in smoke on New Year's Eve when you can instead donate those funds to the relief effort in Mindanao which had recently been devastated by Typhoon Sendong. This is the appeal of Secretary of Health Enrique T. Ona in a press release today.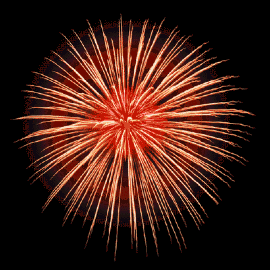 "Perhaps the money that we have allotted for fireworks can be donated to the ongoing relief and rehabilitation efforts for the victims of … Sendong," he said. "This will ensure that that we usher in the New Year free from harm and with a deep sense of fulfillment."
Perhaps then, the evidence of how much Filipinos really care will have a clear measure come New Year's Eve. How much fireworks will be sold over the coming days and how much will go off on that night will tell us.
SUPPORT INDEPENDENT SOCIAL COMMENTARY!
Subscribe to our Substack community GRP Insider to receive by email our in-depth free weekly newsletter. Opt into a paid subscription and you'll get premium insider briefs and insights from us daily.
Subscribe to our Substack newsletter, GRP Insider!
Learn more
I get the feeling some folks in Bocaue will have mixed feelings about this idea.
But then why stop there?
We could also stop buying wooden stuff to "contribute" to making a dent on the logging industry that denuded much of Mindanao (and the rest of the Philippines) and rendered our highlands fatal conduits for deadly deluges. Better yet, even stop manufacturing wooden furniture for export. For that matter we should stop the export of timber products, period.
And how about holding off on buying stuff made of mined materials? Some of it may have come from the numerous mines scarring the Mindanao landscape.
Better yet, let's altogether stop producing consumers. That way we take on the root cause of why forests get denuded and why areas along the coast made dangerous to dense human settlement as a result of that degradation of forest land get developed for settlement anyway. Where there is a strong demand for land to turn into human settlement, every available space will be taken.
So here is the lesson learned in this little thought experiment…
One way or another, someone will stand to lose something as a result of one good intention or another — whether it be boycotting wood products, avoiding stuff made of mined materials, or abstaining from this year's orgy of pyrotechnics. It's a simple lesson in how the economy to which we have become dependent on and which, in turn, is dependent on our continued consumption works at a fundamental level.
It cannot be stopped, and it cannot be slowed down. We feed on it and it feeds on us. And there are casualties in this mad pursuit for material comfort that we are unable to escape.
All roads we take in our foolish hunt for scapegoats lead to a place we are very familiar with — ourselves.
It makes perfect sense.
benign0 is the Webmaster of GetRealPhilippines.com.