The irony of Inquirer.net "columnist" Conrado 'Noynoy is Aragorn' de Quiros's use of the "Occupy" fad to brand his personal crusade against the Philippine Supreme Court seems to have escaped his increasingly tunnel-visioned take on Philippine politics. I don't follow the moronic "Occupy" movement in the United States, but I hear it has since been infested by a bunch of smelly bums and grungy hangers-on. After all, how much brains does one really need to pitch a tent and hold up a placard bearing a nebulous platitude on a public park or street?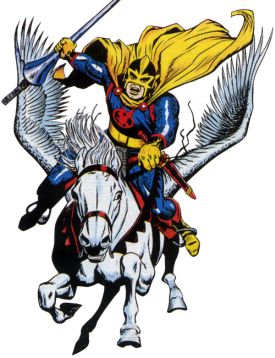 Last I heard, very little. Last I also heard, the cops have mopped up remnants of this quaint "movement" from some park in Los Angeles leaving very little in the way of an enduring legacy as far as what these bozos "envisioned" to be an alternative to an admittedly flawed world order.
Hey wait, without really thinking much, I've just come up with an analogy to what is most likely to happen to this "Occupy the Supreme Court" moronism that de Quiros is now drumming up via the otherwise venerable pages of the Inquirer.net. Movements like "Occupy [place vilified object of hare-brained advocacy here]" aren't too different from those Philippine-style ocho-ocho "revolutions" that are the cornerstones of ho-hum Aquinoist yellow rhetoric. It is the same banana (hey, a yellow fruit!) underneath a new coat of glossy "Occupy"-branded paint lent coolness by its American origins (it's the short-lived Levi's Jeans of Philippine politics).
If we re-visit what I wrote back in the wonder years of 2009 when the then presidential candidate (and his trusty sidekick Mar Roxas) was getting the Yellow band back together to take the presidential campaign by storm, we'd see that the following basic principles that underlie my elegant argument that nebulous movements whether they are labelled "people power" "revolutions", or "Occupy [Whatever]" don't really build anything. They simply help their advocates get their rocks off one pet political peeve or the other…
We are indeed long overdue for the emergence of a new set of guiding principles to help us along the next twenty years. For now we are still stuck onto applying the yellow adolescent "laban" romanticism of the 1980's to the more grown-up imperatives facing our society in the 2010's. Despite the basic institutions and processes now being in place (flawed as they may be), the imperative to build upon these seems to have not captured the spirit of the society. We are pretty much still looking for a fight where there is none.
A fight where there is none.
Noynoy closed his most recent and, by far, most unimaginative speech with the following words:
Hangga't nasa tama tayo, wala tayong laban na aatrasan. Hanggang nasa likod natin ang taumbayan, magtatagumpay tayo.

[Translated: "As long as we are on the side of righteousness we will not retreat from any fight. As long as the people are behind us, we will succeed."]
Hang on a minute, Chief, what is this "fight" you speak of? Perhaps there was a Laban "fight" back in the early eighties when our so-called "freedom" was "held hostage" under the "tyranny" of the evvvviilllll "dictator" (to use the rather trite activist jargon in vogue at the time).
But who is the bogeyman today?
Perhaps Noynoy is not as unimaginative as I claimed. He seems to have a rich enough imagination capable of mass-producing one spine-chilling ski-masked villain after another and highlighting how such creatures are always lurking just around the corner ready to stab to death our hapless "hard-won democracy". It seems to be an effective strategy to make sure any story about his lack of achievement as far as the national economy goes does not make it above the headlines these stories generate.
And that is where Noynoy's chief bagpipe player Conrado de Quiros fits in. He continues to remind us that Noynoy Aquino is, in fact, the fabled mighty Aragorn of J.R.R. Tolkien's excellent fantasy novel The Lord of the Rings. In de Quiros's world, we imagine the hapless Filipino cowering under his blanket while Noynoy de Aragorn de de Espadaña de Koenigswarter swoops in with his sword and cuts down Freddie Kruger before he gets the chance to sink his claws into the throats of "the people".
Noynoy holds the key to it. If he discovers it, he will raise, like Aragorn who conscripted the dead kings and their legions in "Lord of the Rings," an army mightier than any of his enemies can muster. – Conrado de Quiros
I'm still waiting for this "army" of "dead kings and their legions" to show up. Perhaps if they do, they will make a better song-and-dance number to attract the usual starstruck horde back onto the the streets of Manila than those ocho-ocho dancers delivered back in 2005. Too bad the Supreme Court is not located along EDSA, though.
benign0 is the Webmaster of GetRealPhilippines.com.