In Korina Sanchez's opinion, the Philippine Supreme Court is "still beholden to the gods of the past, and not to the people".
Well who isn't anyway?
This is the Philippines we are talking about — world-renowned for being a nation of people who remain fixated on the past and clueless about their future; focused on themselves and oblivious of their surroundings; and prayerful for salvation yet hopeless at saving themselves.
SUPPORT INDEPENDENT SOCIAL COMMENTARY!
Subscribe to our Substack community GRP Insider to receive by email our in-depth free weekly newsletter. Opt into a paid subscription and you'll get premium insider briefs and insights from us daily.
Subscribe to our Substack newsletter, GRP Insider!
Learn more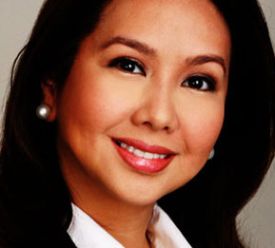 Even more tragic is how Filipinos look to their presidents as the miracle cure for their persistent wretchedness. I've long maintained that Philippine Presidents — even the longest-serving ones — make a very small difference. And what little impact they have on Philippine society is sustained only at the tip of what is an immense iceberg of profound cultural dysfunction that deeply characterises the collective character of the Filipino.
Way back in 2008 when the chattering classes of Philippine "society" were exchanging their small-minded views on what they perceived to be the appalling prospect of then President Gloria Macapagal-Arroyo extending her term beyond 2010, I wrote my seminal piece Who cares if Gloria is President after 2010? where I challenged what is now the evidently primitivist notion that who the president happens to be at the moment has some causal bearing upon the overall fortunes of the people who are subject to him or her.
Back then the political activist's tagline of choice was simple enough for morons to internalise (as with most successful slogans)…

A Gloria Arroyo presidency beyond 2010 will spell disaster for the Philippines.

… and therefore …

Patalsikin na, NOW na! ("Oust her right now!")

But, see, the premise of the above "call to action" of the politically passionate folks of 2008 would ideally have been underpinned by thinking around the following conceptual framework that is an expansion of the question I posed above:

Can we, infer from a value of A [who the President is], what the probability distribution for a set of values of B [how the economy performs] might be?

For example, what many people claim to be a certainty can be expressed like this (using the conventions I loosely spelled out above):

IF A = GMA and Year > 2010,
THEN B = Disaster for the Philippines

or, for that matter;

IF A is NOT equal to GMA and Year > 2010,
THEN B = Prosperity for the Philippines

My question is this: Is there an A=>B relationship?

Despite the above question remaining unanswered, many Filipinos ate up the "activist" tagline hook line and sinker. And so here we are now under the leadership of the Second Aquino Administration — well past the Year 2010, the Patalsikin Na Now Na crowd victorious.

Yet the question of whether or not we have a better economy much less a better Philippines today remains debatable. And the debate will rage on, perhaps coming out of the Year 2016 (the end of Aquino's term as President) utterly unresolved. In fact, as I pointed out above, it is unresolvable. In short, "debate" on this matter is a waste of time.
Fact is, the Philippines will simply go to wherever it is headed regardless of who is at the helm. If you compare the Philippines of today with the Philippines of the 1970's from a broad perspective, you will find that our society is fundamentally the same — same infestation of pwede-na-yan and bahala-na mentalities, same culture of banal impunity, same overall inconsiderate demeanor, same tacky aesthetic sensibilities, same largely unimaginative entertainment industry, and same mediocre industrial faculties.
Whatever differences in "character" supposedly shaped by one president or the other that we imagine to have been applied is just a cosmetic veneer on top of the more stable and more deeply-ingrained lack of national character that the fine men and women of GetRealPhilippines.com have been pointing out for the longest time. So let's not get caught up with WHO the president is. In my opinion, the effect of one bozo in Malacañang or the other offers very little contribution to our aspirations to change at a fundamental level. And it is this largely stable dysfunctional character that mainly accounts for what the future holds for us.
Korina Sanchez should go back to what she does best, which is to look perky before the cameras and just read the news.
benign0 is the Webmaster of GetRealPhilippines.com.