It's time we recall with some bemusement the words of "columnist" Jose Ma. Montelibano in a 28th October 2011 article on the Inquirer.net…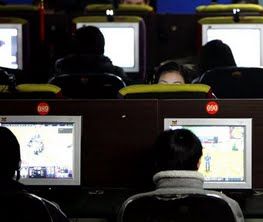 That is why Noynoy Aquino is now president. What he is simply by character, a son of two heroes who were not stained by corruption or swallowed by power, and himself eager to be worthy of a legacy and capable of enhancing it, creates space and opportunity for democracy to move forward in the new activism of Filipino citizens. Though it may begin so innocently as volunteerism, it has purity and not afraid of adventure.

Many political pundits will not understand today where the popularity of P-Noy comes from when the answer has been staring them in the face from the very beginning. The popularity of P-Noy is derived from the angst of Filipinos to be rid of the filth of dishonesty and lies they have been fed with. The challenge of P-Noy is to stay the course of his character, the legacy he inherited and the bigger one he wants to build.
Within less than a week of the above blurb coming out, the concept of "new activism" that Montelibano ascribes to a social force that necessarily favours the personal and political interests of President Benigno "Noynoy" Aquino III, his government, his cadre of family and cronies, and his adoring "Yellow Horde" has become yet another irony surrounding a presidency beleaguered by banal ineptitude.
Obviously any "new" activism will surely be effected in a new battleground. Interestingly enough, Manila Standard columnist Jojo Robles titles a recent piece with that exact term. In A new battleground, Robles's description of this battlefield is anything but consistent with Montelibano's romantic take. Instead of Montelibano's picture of new media within the cosy embrace of Malacañang's "Communications" team, Robles describes the digital equivalent of a well dug-in defensive force of gun emplacements and patrol sorties.
In his subsequent piece, The impromptu war, Robles offers us a glimpse of the Malacañang social media war room as it mounted an unsurprisingly sad and futile defense against the expected barrage of inquiries being fielded by administration critics over social media channels like Facebook and Twitter during the much-hyped appearance of President Aquino on the YouTube video series World View…
The top Internet propaganda strategist of Malacañang was in a foul-mouthed, hair-pulling rage. For an entire day last week, he and his army of paid Facebook page "administrators" and commenters were working as hard as they could, deleting critical posts and attempting to bury them under an avalanche of pro-government declarations and small talk.

And yet, for all their efforts, the critical questions and the occasional heckling would not be stopped. How was this possible, especially on this day, when the President was supposed to be answering sanitized questions softly thrown by a Google executive who had no idea at all of what was going on in the Philippines?
Ironic, considering that this is the same bunch of people who allegedly hijacked the original Noynoy Aquino Facebook fan page (BSA3) set up by Califorinia-based Ben Totanes and Betty Abrantes in 2009…
They were then enlisted by Vicente Romano III head of Aquino's New Media Bureau (and whose claim to fame also comes from being one of the pioneers of on-line petition campaigns in Philippine politics after mounting such an effort against then President Joseph Estrada in 2000) into the campaign.

[…] Reported GMA News TV:

[…] after the election, Romano allegedly recommended that the fan page be shut down. Instead, Totanes and Abrantes offered to turn over administration of the page to the then newly-formed Presidential Communications Group on the condition that comments critical of the administration would not be removed.

"Sinabi ko sa kanila na pwede pa rin nila gamitin ito, nguni't dapat pamalagiin itong 'Feedback Forum' ng sambayanang Pilipino, at huwag tatanggalin ang mga comments —pro or anti— ng mga tao," he said.

(I told them that they can still use the fan page, as long as it's maintained as a venue for feedback from the Filipino people. No comments must be removed, be they negative or positive.)

Coloma allegedly disagreed with Totanes' conditions, and decided to set up a new official fan page, PresidentNoy at Facebook.com/PresidentNoy, in August this year.

And then…

On November 9, Totanes received an email directly from Facebook administrators saying that the BSA3 fan page "has been removed for violating (Facebook's) Terms of Use."

An official statement from Malacanang issued by Presidential Communications Group head Sec. Herminio Coloma declined to comment on whether Malacanang had a hand in the sudden closure of the original BSA3 page.
Armed with this bit of hindsight, it becomes a bit easier to make sense of the way Malacañang officials responded to the recent emergence of the now hit YouTube video Aquino-Cojuangcos: Facts They Don't Want You To Know…
From Budget Secretary Florencio Abad:

"meant to distract attention from controversies like the departure bid of former President Arroyo"

"terrible"

"black propaganda"

From Aquino political adviser Roland Llamas:

"the work of forces who are now being threatened with numerous cases"
To be fair, when one suffers from an absolute lack of imagination, one tends to become absolutely predictable.
benign0 is the Webmaster of GetRealPhilippines.com.