Most women who are recovering from a bad break-up have to settle for a crying session with their close friends while drinking themselves silly a la Bridgett Jones. This can be followed by getting a new radical haircut a la Gwyneth Paltrow in the film Sliding Doors as if to symbolize a "new look" to get rid of the old. The new "do" can help some women start afresh. But those little traditions while nursing a heartache is not something that Filipino celebrity, Maria Kristina Cassandra Cuneta Concepcion or KC as she is known to most, can enjoy.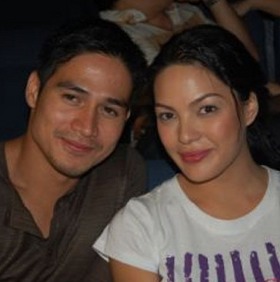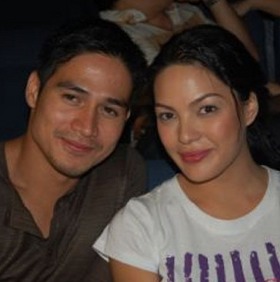 Most women who are recovering from a bad break-up don't have the luxury of ranting about their ex on national television. But when you are the daughter of showbiz megastar, Sharon Cuneta, you unfortunately have access to the number one celebrity talk show in the country. Shows like The Buzz for example will want an exclusive of "your side" of the story and milk it for every peso it is worth. Of course the producers will cue in the sad music as soon as they see the first tear fall down your cheek and zoom in for a close up for maximum effect. There will be nowhere to hide once you've let your guard down on a gossip show. Whatever you say on record will be fair game for scrutiny by the people who care. And when it comes to celebrities, that can mean the entire Philippine population.
The reason for the break-up between KC and actor, Piolo Pascual is sketchy. Those who have a penchant for speculating have come to the conclusion that Piolo is not who he says he is. It seems that KC's statement below has confirmed what others have suspected all along: that Piolo is gay. Here's an excerpt from KC's interview with talk show host, Boy Abunda:
"May mga hinahanap ako na napaka-basic lang na hanapin ng isang babae sa isang boyfriend, sa isang lalaki. Ayaw ko na siguro pumunta sa details kasi parang ayaw kong siraan siya."
And this:
"Masakit mang sabihin, hindi ako yung…siguro nag-fail din ako, dahil hindi ako yung kailangan niya sa buhay niya or hindi ako yung hinahanap niya sa buhay niya. And hindi ko mabigay sa kanya yung kailangan niya."
If Piolo is gay (not that there is anything wrong with that), this begs the question: Why does he keep dating women? Some say it's because he was using them for publicity tools to prop up his own career. Some say that it is a front because most societies like the Philippines are not very accepting of gay people. Whatever his reasons, his real sexuality is now out in the open (assuming he is really gay). Piolo's alleged deception has got some people thinking about something too. Could pretending to be a straight guy be the reason why the "gay gene" managed to survive and get passed on from one generation to the next? It could be, considering being gay is actually genetic.
Most women don't have the privilege to rant on national TV about their gay ex like KC. But considering the unusual circumstances she got herself into, I guess one cannot blame her for telling on him. Now the producers of "The Buzz" can run after "Piolo's side".
In life, things are not always what they seem.