Irony of ironies is how a mad rush to scratch a vindictive itch from the bite of the previous administration of former Philippine President Gloria Macapagal-Arroyo has backfired badly against the the government of current President Benigno "Noynoy" Aquino III. A bomb dropped by the Supreme Court on the long-festering row between the Aquino-Cojuangco feudal clan and the farmer-tenants who toil within its family crown jewel, the vast Hacienda Luisita domain in Tarlac, cut short a long effort (including an anticipated three more years before a 2014 deadline) to pull the family estate off the brink of catastrophic insolvency.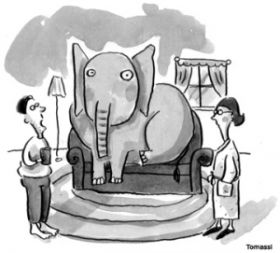 Following a spectacular display of bald disrespect for the Judiciary by Aquino henchman Justice Secretary Leila De Lima who defied a Supreme Court order to suspend a travel ban she slapped on former President Gloria Macapagal-Arroyo, the SC finalised an order to immediately subject the Hacienda Luisita Inc (HLI) to the Comprehensive Agrarian Reform Program. The order, in effect, will require almost 5,000 hectares of the estate to be sold to the government at below market prices and the government to distribute the land to farmers.
SUPPORT INDEPENDENT SOCIAL COMMENTARY!
Subscribe to our Substack community GRP Insider to receive by email our in-depth free weekly newsletter. Opt into a paid subscription and you'll get premium insider briefs and insights from us daily.
Subscribe to our Substack newsletter, GRP Insider!
Learn more
Finally coming under the harsh light of scrutiny is the financial position of family crown jewel Hacienda Luisita which according to a 2010 report on Newsbreak.ph is in a Php 2 billion hole; i.e. HLI's capital is deficient by that amount to cover its liabilities. This means that the amount that the owners of Hacienda Luisita will be able to sell their land to the government will spell the difference between a future of continued access to wealth and power and a future of relative poverty.
According to Cavite Rep. Jesus Crispin "Boying" Remulla, who headed an inquiry into the pricing of the SCTEX project right-of-way payment made by the government to Hacienda Luisita a few years back…
"The Cojuangcos are asking for P100 per square meter when the highest rate paid by DAR for irrigated sugar land is P40 per square meter (in Negros Occidental)," Remulla said.

There are only about 4,000 hectares of agricultural area left with Hacienda Luisita—not discounting the undisclosed parcels that have been mortgaged with creditor banks. If the land will be bought under the government's CARP at P40 per square meter, the Cojuangcos will get only P1.6 billion—not enough to cover HLI's P2-billion liabilities and capital deficiency.

But since Hacienda Luisita is not irrigated, Remulla pointed out, it could fall under the P12-20 per square meter price range under the CARP. The Cojuangcos will therefore get only P480 million to P800 million.
If those assessments are still valid today, then even a best-case scenario of a P40/sq-m sale will see the Aquino-Cojuangco clan still Php400 million in the red after they are divested of the property and, at worst, a P12-20/sq-m sale will put the clan Php800 million to Php1.1 billion short of cash to fund their liabilities.
The Aquino-Cojuangco clan will be asset-less and in debt to the tune of hundreds of millions.
It seems that Noynoy's presidential pitch to voters on the back of "good intentions", as it turns out, masked a more practical agenda. A temporary restraining order (TRO) on the application of the CARP on HLI has been in effect since 2005 when tenant farmers mounted an almost successful bid to overturn a failed stock distribution scheme initiated by then President Corazon "Cory" Aquino.
Thus a Noynoy presidency was apparently deemed critical to ensure that the "right" people were in the Supreme Court over the 2010-2016 presidential term, most likely to ensure that the SC in that period dished out rulings favourable to the presidential Kamaganak Inc which, of course, includes the owners of HLI. This likely inlcudes keeping the TRO in effect and buying enough time for HLI to get its sorry financial position back in the black.
It's no wonder then that Noynoy threw a monumental fit when he first faced the prospect of a presidency under a Supreme Court led by Arroyo appointee Renato Corona. To Noynoy, Corona represented an absolute roadblock to the whole point — his mission to his family while President of the Philippines.
Indeed, this goes beyond Hacienda Lusita and further to its creditors which includes other businesses within Aquino-Cojuangco Inc and the banks who had likely had their arms twisted into lending money to the spiralling enterprise.
If HLI descends into insolvency oblivion, it is bound to drag down all the poor sods it owes money to and could even precipitate a mini financial crisis on its own if the web of financial exposure to the doomed enterprise unravels beyond what is known today. Is HLI too big to fail? Are the Cojuangcos too wealthy to fail?
Abangan ang susunod na kabanata…
benign0 is the Webmaster of GetRealPhilippines.com.