The whole issue about the request of former Philippine President Gloria Macapagal-Arroyo (GMA) to seek medical treatment abroad and the denial of that request by the Department of Justice under Secretary Leila de Lima is really a non-issue.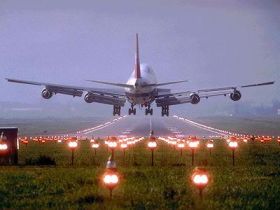 The Constitution of the Philippines guarantees freedom to travel in and out of the country to all Filipino citizens. This guarantee is such that even the whole notion of demanding a whole raft of paperwork for the onerous purpose of "clearing" departing overseas foreign workers (OFWs) remains a controversial issue that is still to be resolved…
In an article in the Philippine Daily Inquirer, former ambassador to Greece and Cyprus, Rigoberto Tiglao wrote that he just realized that [a directive to curtail OFWs' freedom to depart the country] could actually be unconstitutional. He emphasized that the freedom to leave the country is a fundamental human right as explained to him by an immigration official:

Section 6 in our Constitution's Bill of Rights says: "Neither shall the right to travel be impaired except in the interest of national security, public safety, or public health, as may be provided by law."

The right is also emphasized by United Nations conventions that we have ratified. The UN Convention on Human Rights of 1948 states: "Everyone has the right to leave any country, including his own." The International Covenant on Civil and Political Rights of 1966 says: "Everyone shall be free to leave the country, including his own."

It was said that in March 2008, the POEA under another administrator, already scrapped the required validation of OFW documents "following a directive from then President Gloria Macapagal-Arroyo to streamline processes in OFW deployment." Good on the former President for using her head and for understanding what the OFWs have to go through.
Indeed, the irony here is that it was GMA herself who paved the way for a more "streamlined" process to be implemented for Filipino OFWs seeking employment abroad — an achievement that, not surprisingly, is being undone by the government of popular golden boy President Benigno "Noynoy" Aquino III.
A penchant to second-guess people's intentions seems to be an unsavory cultural tradition of Filipinos. Rather than uphold the primacy of rules and facts, we instead incline towards deferring to the speculative and the unknowable. In the case of the plight of the OFWs, for example, listed among the requirements in a "frequently asked questions" (FAQ!) document issued by the Philippine Overseas Employment Administration (POEA) is what they term "Proof of existing employment (such as valid employment contract, employment certificate, valid company ID, pay slips)".
Hokay.
What business is it of a government that is lent legitimacy by a Constitution that stipulates anyone's right to travel not being impaired in any way "except in the interest of national security, public safety, or public health, as may be provided by law" to demand that a citizen disclose his or her employment prospects abroad when exiting the country? If and where one works is a piece of personal information, last I heard.
More importantly, one's medical requirements are even more so — personal and private. For that matter, GMA has neither been arraigned nor charged with any offense. What then is the basis for the ban on her departure? A perceived intent to defraud?
For me, this is not just about former President Gloria Arroyo. The principles at work here, as we have shown, extend to the plight of the much-vaunted "heroes" of the Republic, the OFWs. What next? I read somewhere that even the commies are applauding the travel ban being slapped upon the hapless former President. Amusing, considering that this whole case, if it goes in favour of the Yellow Horde, will set a precedent for future travel bans involving other perceived threats to "national security". That puts our pals still dressed in Cold War costumes at risk of someday finding themselves squarely within the crosshairs of a regime empowered by such an outcome.
The common denominator in this and the earlier schmozzle is no less than the vindictive hand of the Second Aquino Administration. On one hand, Aquino through his Propaganda Team keep appealing to the patience and understanding of his adoring public for the snail-paced progress of his government in getting much of anything done; and on the other, he keeps piling on and attending to trivial issues such as this.
Ano ba talaga?
Does Noynoy want progress? Or does he want revenge? Only a brilliant statesman can pull off both — kill his enemies and flash a winning smile at the cameras as he swings his sword. Unfortunately, Noynoy is no statesman and certainly lacks the intellectual bandwidth to do more than one thing at a time. So he will have to choose: Focus on what is important? Or focus on the trivial?
I will for once have to agree with the eminent Manuel Buencamino who caps his piece in ProPinoy.net with this infinitessimally rare bit of insight coming from his pointed head:
Let's stop the silliness. Make Gloria Arroyo's doctors explain her true medical condition. If they say she has to go immediately, then she must go immediately. Her arraignment can wait. She can chill with Ramona Bautista in Turkey. Period. Plantsado at walang gusot. And we can move on to issues that really matter—Ruffa versus Shaina, Anabelle versus Nadia.
I'll drink to that.
benign0 is the Webmaster of GetRealPhilippines.com.