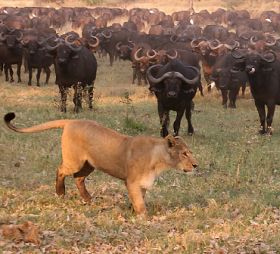 Media spin, political slogans and catch phrases, and "majority rule". Today, these seem to be the preferred bases for validating what we come to know about our world everyday. At the very top of the hierarchy of this flawed approach with which we validate the "knowledge" we live by is the very concept of democracy itself. According to "national hero" former Senator Benigno "Ninoy" Aquino Jr (who fancied himself a "christian socialist") democracy is a system designed to mitigate inequalities caused by differences in individual abilities…
Not all men are created equal in their talents some are more brilliant than others. But we must give every citizen of the republic the equal right and equal opportunity to quality education, that's number one.
Which is a fair thing, of course. But then Junior goes on to make a statement that has far reaching implications about the role democracy plays in a largely ignroant society that aspires to join the ranks of the world's better-functioning nations…
We believe in a majority rule. So that if the majority should opt or should win in a contest then the minority should accept the majority mandate.
Perhaps the ominous nature of this rather quaint statement did not quite register yet at the time Junior issued it (it is likely to have been regarded as a groundbreaking concept then). After all, how could Ninoy Aquino have foreseen the subsequent election of the various showbiz personalities who both infested and now infest powerful offices that figure in the making of critical decisions that impact the the fortunes of tens of millions of Filipinos?
Going back to the earlier statement Junior makes: "some [people] are more brilliant than others", I'd go further to say: it's not just some that are more brilliant but a very tiny minority elite that can be considered truly brilliant.
Combine the reality of the absolute scarcity of brilliance with the kernel of what democracy is about: rule of the majority and the more important question becomes quite evident:
Does consensus and popularity necessarily determine what is right?
A recent example is the hoo-ha around Senator Vicente "Tito" Sotto's behaviour during an interpellation he delivered in the Senate during a debate on the controversial Reproductive Health Bill, where he summarily belittled a statistical factoid citing how "11 maternal deaths occur in [the Philippines] everyday" according to data gleaned from a 2006 Family Planning Survey of the National Statistics Office.
Funny enough, I wrote in a previous blog post how it is now so easy to count "the true cost of stupid". In saying that, however, I don't say Sotto himself is stupid. Sotto is but a product of a broader and more profound systemic malaise that routinely tilts the playing field in favour of stupidity in most arguments raging within a society that has long been brought to its knees by this "rule by majority" concept we ironically celebrate and count as one of our society's greatest saving graces.
Sotto's claim to fame before he turned to politics was in show business where he made a career out of playing various characters that endeared themselves to Filipino audiences by being stupid. As such, a system of selecting officials on the basis of their popularity tends to reward people like Sotto.
In a sense, Filipinos deserve political leaders like Senator Vicente "Tito" Sotto.
We believe that our fate as a nation should be decided by the most popular people in the land. We believe that the best and most deserving individuals and organisations are those that have acquired popular appeal. And then we lament the "victimisation" of the Filipino, the "plight" of the masa while conveniently forgetting the awesome power we had granted them to determine our destiny as a nation.
benign0 is the Webmaster of GetRealPhilippines.com.