Recently the Japanese pop group AKB48, an "idol" theatre group composed of young girls, created a sensation after a computer-generated "composite" character "joined" the group to appear in a candy commercial. The character, named Aimi Eguchi, became a hit with AKB48 fans who at the time did not know she only existed in a computer. She became famed for "her flawless looks and her uncanny resemblance to other AKB48 members." Not surprising, considering Eguchi was, in fact, designed by taking the best features of various members of the group.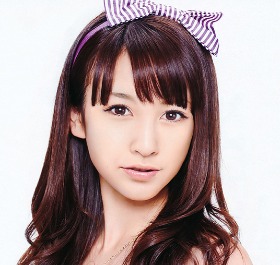 AKB48 started out as a theatre group formed by Yasushi Akimoto after an audition of thousands of girls yielded a "Team" of 24 performers. The group performed daily in their own theatre in Tokyo and were billed as "the idols that you could meet." In 2009, a system where fans voted who among the troupe of more than 150 girls coming from AKB48 and other similar groups created by Akimoto — SKE48, SDN48, and NMB48 — would go on to record the group's next single. In 2011, more than a million fans participated in that year's "election."
The composite computer-generated character Aimi Eguchi, therefore, represents the hypothetical "perfect" pop star as she is a digital agglomeration of the popularly-selected elite members of the troupe.
Perhaps this is the future of pop entertainment, where a system built around the actual artists fine-tunes not only the performance but the performers themselves using data collected directly from their audience. In the case of AKB48, the system encompasses the process of "electing" the cream of the troupe who record the singles. These singles are virtually guaranteed hits as they represent what is in every sense of the word a "crowdsourced" product that is sold to the very crowd from which it was sourced! The AKB48 system therefore sees the fans as an integral part of its content production machine that exerts an internal selection pressure-cooker environment that promotes competition among its performers.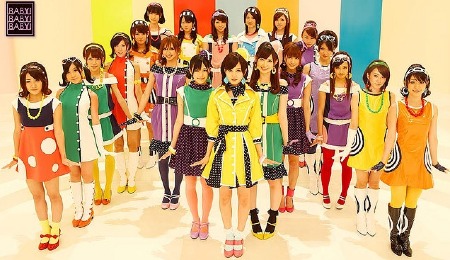 The pinnacle of achievement of such a system, of course, is the computer-generated top-of-the-line performer, in the first and most recent case the cyber pop star known as "Aimi Eguchi." Maybe one day, new production outfits will do away completely with the human middleware and generate the performers directly from data captured from the fans using software that goes beyond counting votes to ones that analyse subtle nuances in their emotional responses to the performance among other things.
benign0 is the Webmaster of GetRealPhilippines.com.