One degeneration after another. The emo-style with which Filipinos think they could initiate reform — Edsa "revolutions", "unity" walks, "interfaith" rallies, and then online "petitions" and now blog "action" days, Twitter barrages, and Facebook "meme" spreading — yields flaccid one-time results at best. Perhaps there were small wins (Heritage of Smallness, remember?) — a missing person found here, a perceived abuse of a child made into a Media circus there, etcetera, etcetera.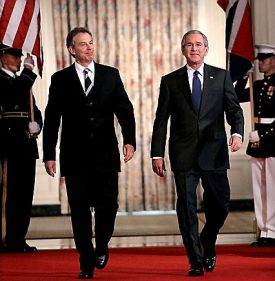 The amount of time spent on social media "activism" is astounding. Mainstream media keep drumming up how big a "part" social media has played in moving, domestic, and global politics — perhaps because some of these "commentators" may be in the payroll of publicists and roadshow artists out to talk up the value of these social media platforms many of whose owners ultimately aim to line their pockets with IPO paper wealth.
But then "starry eyed" is what it seems best describes such hubris as none of this "change" actually seeps into the very fabric of real governments, real institutions, and real processes and frameworks that impact real lives.
The rise of Philippine President Benigno "Noynoy" Aquino III is a case in point. He is the posterboy of social media "activism." Indeed, he is a creation of social media "activism."
Aquino is a product of popularity politics — the idea that something's popularity earns that something political clout. The Second Aquino Administration pretty much invalidated the notion that popularity makes something right. It continues to invalidate that notion today and will continue to invalidate that notion over the remaining five years of its term.
The trouble with popularity and the semblance of power that social media gives it is that it lacks structure.
Throw a pound of sand at your enemy and you get mere annoyance. You might even get a punch in your face for your trouble. But fire an eight-gram lead slug at him and you get a permanent solution to your insecurity. To wield power, structure, purpose, and tangible solid mass — hardware — rolled up into momentum trumps everything else.
Lately, I see a lot of whining and digital posturing about China's "incursion" into our "sovereign" territory. The most promising overpopulated state in the world is testing the limits of a most un-promising over-populated state in the region that counts as its "arsenal" token support from the United States and legal ascendancy by virtue of "International Law". But, see, China is a totalitarian state. Its government is largely unmoved by any sort of popular notion of what is "right." Indeed, it's got the depth of civilisation and weight of history to unilaterally define what is "right."
But that is not even the point. The point lies in the irony of how the most powerful ally we rely on — the United States — itself does not honour "International Law" …
The invasion of Iraq in 2003 was a violation of international law, an independent inquiry in the Netherlands has found.

In a damning series of findings on the decision of the Dutch government to support Tony Blair and George Bush in the strategy of regime change in Iraq, the inquiry found the action had "no basis in international law".

The 551-page report, published today [12 Jan 2010] and chaired by former Dutch supreme court judge Willibrord Davids, said UN resolutions in the 1990s prior to the outbreak of war gave no authority to the invasion. "The Dutch government lent its political support to a war whose purpose was not consistent with Dutch government policy. The military action had no sound mandate in international law," it said.
Indeed, in the same way China seems to be doing today in the midst of the Spratly Islands row, the United States deferred to its unilateral interpretation of what is moral as it ramped up its expedition into Iraq back in 2003…
International lawyers and anti-war campaigners reacted with astonishment yesterday after the influential Pentagon hawk Richard Perle conceded that the invasion of Iraq had been illegal. In a startling break with the official White House and Downing Street lines, Mr Perle told an audience in London: "I think in this case international law stood in the way of doing the right thing."

[…] Mr Perle, a key member of the defence policy board, which advises the US defence secretary, Donald Rumsfeld, said that "international law … would have required us to leave Saddam Hussein alone", and this would have been morally unacceptable.
Morally acceptable. Right.
When the Law "fails", there is always one's personal notion of what is "morally right" to defer to.
This, in fact, is a philosophy that has been shared by many sociopaths — from kings and presidents to mass muderers and child molesters — throughout history.
So do we really think we the Philippine Nation can hang on to the Spratly Islands forever without wielding even the smallest sliver of military heft? This is, after all, a speckle of islands sitting on what could be a bonanza of vast mineral and energy wealth. So think again.
benign0 is the Webmaster of GetRealPhilippines.com.