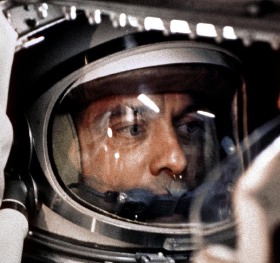 The 5th of May this week will mark the 50th anniversary of the first American (and second human) in space. On that day in 1961 Alan Bartlett Shepard, Jr. blasted off from Cape Canaveral in Florida in a Mercury spacecraft named Freedom 7. Shepard completed a suborbital flight that lasted 16 minutes and attained an altitude of almost 190 kilometres.
Shepard was shortlisted for the flight along with Gus Grissom and John Glenn after a tough selection process. Glenn went on to be the first American to orbit the Earth.
The flight was originally scheduled for October of 1960 which would have made Shepard the first man in space. Russian cosmonaut Yuri Gagarin beat him to be the first person in space less than a month earlier on the 12th of April. While Gagarin in the Soviet flight had to parachute out of his spacecraft before it landed, Freedom 7 splashed down in the sea with Shepard in it, making it the first successful landing of a manned spacecraft on the Earth's surface.
SUPPORT INDEPENDENT SOCIAL COMMENTARY!
Subscribe to our Substack community GRP Insider to receive by email our in-depth free weekly newsletter. Opt into a paid subscription and you'll get premium insider briefs and insights from us daily.
Subscribe to our Substack newsletter, GRP Insider!
Learn more
benign0 is the Webmaster of GetRealPhilippines.com.