Embattled top Filipino television personality Willie Revillame has taken a two-week leave from hosting his hit game show Willing Willie. This comes after key sponsors started pulling their ads out of the show following the alleged on-air abuse of a six-year-old boy last March.
Some credit what is now looking like a concerted ad boycott of broadcast network TV5's crown jewel to the relentless pressure coming from social-media "activists" who had been engaged in brokering and propagating factoids, news snippets, and opinion on the matter, thereby creating a digital circus around the issue.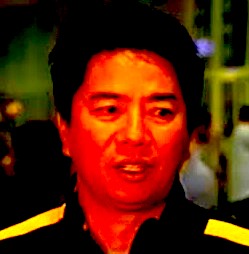 SUPPORT INDEPENDENT SOCIAL COMMENTARY!
Subscribe to our Substack community GRP Insider to receive by email our in-depth free weekly newsletter. Opt into a paid subscription and you'll get premium insider briefs and insights from us daily.
Subscribe to our Substack newsletter, GRP Insider!
Learn more
After all, making kids perform what is perceived by the chattering classes to be a lascivious act is a sentiment not necessarily shared by the majority of a society that routinely tolerates and even encourages their children to do whatever it takes to bring home the bacon. Willie Revillame, like Joseph "Erap" Estrada, could merely be reflecting the pulse of the majority unwired. As such, whilst the digital mob pat themselves on the back today for another triumph of "the art of filtering noise and amplifying Truth and Justice," the masses led by their hero Willie Revillame it seems remain genuinely baffled by all the brouhaha over Jan Jan's dancing and all the merry-making that tragically happened around it on national television.
Indeed, the average Filipino Twitter netizen cannot claim to have never come face-to-face with a seven-year-old street urchin pressing her face against the sealed window of his airconditioned Honda Civic begging for a few pesos. Yet the sight (or the info coming in a re-Tweet) of what turned out to be a well-remunerated performer dancing in a way that offends our gated community sensibilities suddenly turns a thousand smart-phone equipped "activists" into a digital "mass movement".
Congratulations indeed. Perhaps when the smoke clears, we will remember to tune in to the bigger Filipino society that lies outside of the little world of cyber-politics we had created for ourselves and regard the real society that creates people like Willie Revillame and the sort of parents who pimp their sons and daughters before him.
benign0 is the Webmaster of GetRealPhilippines.com.