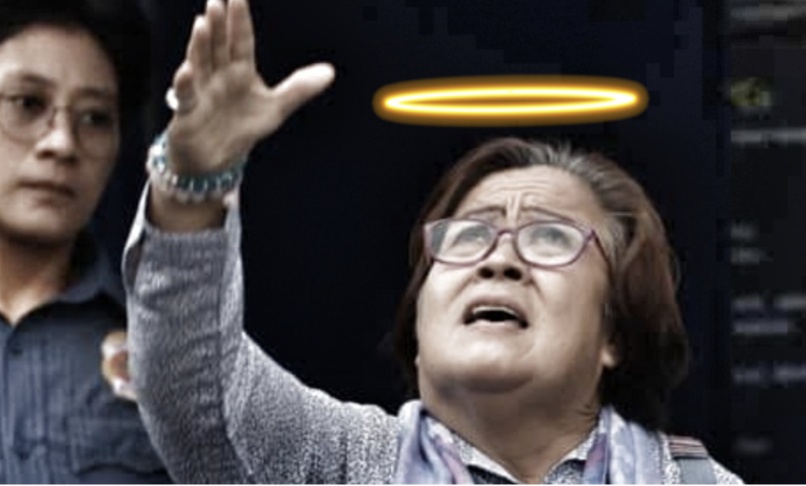 "Maintenance cost for a now defunct alliance…" These are the words used by noted Inquirer columnist Manuel L Quezon III in his latest piece to regard the detention of former Senator Leila De Lima as the "cost" of the political alliance of the Marcoses, Dutertes and former President Gloria Macapagal-Arroyo in the leadup to the massive electoral defeat of the Yellowtards in the 2022 national elections.
Of this detention, MLQ3 writes…
The time stolen from De Lima was stolen from the Filipino people, too. It deprived not only those who voted for her, but the entire national constituency that elects senator, of representation. It likely robbed her of a second term, as well, as she took a reputational hit from the attacks mounted by former president Rodrigo Duterte and his entire infrastructure.
Were the Filipinos who voted for De Lima in 2016 robbed as MLQ3 claims? Start with the facts. De Lima didn't almost make it into the Senate in that election. The margin between her and then candidate and former chief of the Metropolitan Manila Development Authority (MMDA) Francis Tolentino was narrow enough for Tolentino to file allegations of electoral fraud against De Lima. This puts a bit of a reality check on the idea that De Lima was a leading opposition or personality at the time.
The more important unanswered question, however, is this: Did De Lima have enough evidence against former President Rodrigo Duterte on her charges of human rights offenses? If she did, why didn't she file a case against him when she was still chair of the Commission on Human Rights (CHR)? It was quite obvious that De Lima was tasked with the demolition job on the then president, hitting the ground running just as soon as the Senate began sessions after her proclamation. The narrative was from an old playbook which was used to oust former President Joseph "Erap" Estrada in 2000. They thought it would work against Duterte, another plurality president, since they successfully applied this approach against Erap, who swept De Venecia in 1998.
If De Lima was abandoned by her peers, then that's just how politics is in this country as it is Duterte's turn to be marginalized. Filipinos have notoriously short memories seeing how there are only few who mention the preponderance of even circumstantial evidence against De Lima which showed her partying with notorious drug lords inside the Bilibid compound and her admission of her frailties by indulging in an affair with her driver who was married which, going by the revised penal code, is an act of adultery punishable not only by the penal provision but also disbarment for conduct unbecoming a member of the bar. Is she not guilty of this act as well even with her admission?
The Yellowidiots have always been practitioners of the double standard. De Lima is now being "martyrized" like the late former senator and "national hero" Ninoy Aquino before her. She's also being sanctified like former President Cory Aquino. The other question is, did her being granted bail come with a quid pro quo from the Americans and Europeans who have been clamoring for her release from "unjust" detention? Did the Marcos administration give in to the wishes of the "rules-based international order" in exchange for its continuing validation as a friend, partner and ally?
Cook wide reader political crackpot music afficionado old soul out-of-the box thinker aspiring writer tech geek gearhead