The truth about Vice President Inday Sara Zimmerman Duterte's previous and proposed confidential funds is that it was and would have been used to fund her bloated political machinery to keep her relevant, in power, and within striking distance of the Presidency in 2028.
Her massive popularity wasn't really naturally born out of her character and deeds as a leader of Davao City, but was merely an artificial creation funded by the billions of confidential funds she had access to when her father was still President of the Philippines.
President Bongbong Marcos Junior and his allies in both houses of congress would have allowed her the use of these types of funds had she shown the intent and capability to use it legally as well as judiciously. For one, she would have been useful to the Marcos Presidency by taking on the burden of being the face of frontline government services, i.e., education.
However, given VP Inday's treacherous attempt to grab the House Speakership and then instigate an impeachment move to unseat Marcos Junior, she proved her inability to act even with the most basic bounds of loyalty — for what is a dog if it bites its master's hand?
Now, having spent the last of her previous supply of confidential funds, the expensive political and publicity machinery that made her a fearsome public figure has ground to a halt.
Without her father in power and now without money to fund her artificial control/influence, she is a worthless and toothless political dog ready to be kicked in the backside.
Her approval numbers have slid and will continue to slide in the coming days. Moreover, we predict that she will eventually lose her appointment as Secretary of the Department of Education and even lose her position as the Co-Vice Chair of NTF ELCAC.
This is notwithstanding the fact that her satellite OVP offices might soon shutdown. Because, of what use are these offices anyway if not to serve as hubs for organizing and maintaining a campaign for her Presidential bid in 2028? Without the money to fund political operations, these satellite offices serve no purpose but to bleed out whatever remains of her political war chest — something which she must now try to save or… get away with?
Finally, the country will be spared from the buffoonery of Senators Bato Dela Rosa, Bong Go and Francis Tolentino. These senators, whose elections were funded out from ex President Rodrigo Duterte's untrammelled discretionary powers, will now have to spend whatever they have left to fund a re-election. But, probably, being greedy — will only make a show of running for re-election and then slip away from view when their numbers don't show up.
This is notwithstanding the fact that ex-President Duterte, VP Inday Sara, Senator Bato, and Senator Go are bound to face charges against them at the International Criminal Court as well as an assortment of cases connected with the Pharmally scam and others of the sort.
The most entertaining bit of this unfolding political drama will be the part where Inday, Bato and Go start going at each other's throats as ex President Rodrigo Duterte watches them under an oxygen tent.ca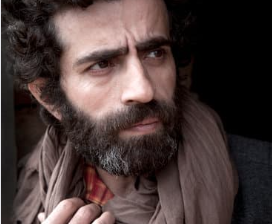 Peace be upon you!
Hello everyone, my name is Oman and I am a Middle Eastern man who has been fortunate enough to receive my education in the United Kingdom.
I am excited to share my political insights on the Philippines, a country that has been my home for the past thirty years.
Having grown up in the Middle East, I was initially drawn to the Philippines for its vibrant culture, warm hospitality, and breathtaking landscapes. Over the years, I have developed a deep appreciation for this beautiful nation and its people, which has fueled my desire to understand and contribute to its political landscape.
Living here for three decades has allowed me to witness firsthand the country's political evolution, from the turbulent times to the remarkable progress it has achieved. I have closely observed the challenges, triumphs, and the resilience of the Filipino people, which have shaped my unique perspective on its political affairs.
Through this blog, I hope to provide a fresh perspective on Philippine politics, drawing upon my Middle Eastern background and British education. I believe that my experiences and insights can contribute to meaningful discussions and shed light on the intricacies of the country's political landscape.