A week or two ago, I was watching Stephen CuUnjieng talking about why foreign investments continue to shy away from the Philippines. Among the many things he said, one that stood out was the country's apparent lack of long term planning and a consistent following through on that plan.
In the Philippines, every newly elected President represents a divergence from the policies, programs, and plans made by the President he or she succeeded. The divergence itself may vary, both in magnitude and in area, but the result is always the same and that is a shift in the country's focus as well as direction.
In former President Rodrigo Duterte's presidency, the bigger emphasis was on "winning" the war on drugs.
This so-called war failed. As far as anyone with an internet connection and Google can find out, the illegal drug trade continues in this country and it doesn't look like it will end anytime soon — if that is even possible. The only noteworthy results of this grand fiasco was that it, in the course of pursuing this "war", Duterte succeeded in racking up charges of massive human rights abuses and alienating the international community — save, except for the Russia, People's Republic of China, Mongolia, North Korea, Laos, Cambodia, and Vietnam.
Perhaps a saving grace of Duterte's presidency is the emphasis (although much lesser) given to infrastructure building or the so-called "Build Build Build" program and this has become one of the central programs of President Bongbong Marcos's administration.
The continuation of Build Build Build (renamed Build Better More) as well as more focus on agriculture, the revival of mining operations, tourism, and other bright spots for investment, Marcos is also on the right track in reconnecting the Philippines to the proverbial river of global investment.
If Marcos manages to make good on plans of getting the economy back on its feet (and I figure it will take most of his administration to barely get us there), we may see the emergence of a stronger, more numerous Filipino middle class because he is putting in more of the country's money behind prosperity programs instead of anti-poverty programs which just bread more poverty.
It would be an absolute dung-kicker move if our voters elect another Duterte hoping for a repeat of Rodrigo's misguided all-balls/all-mouth no-brain leadership.
So far, as we have seen in the past year, Vice President Sara's leadership has amounted to dole outs galore through the satellite offices of her office and a failure to deliver any meaningful improvement on public education — which she directly handles as Education secretary. It would be great if she could claim to have actually been integral to the defeat of the so-called terrorist communists a. k. a. New People's Army, but she's just the chief blabber mouth of NTF ELCAC.
Based on her moves so far, if she does succeed Marcos as President, we can look forward to enabling mendicancy as the cherry on top of a plethora of populist programs that have no hope of changing what needs to be changed: Da Pobresito Pinoy.
As they say, "Hard times create strong men, strong men create good times, good times create weak men, and weak men create hard times." In this series of turns from strong men to weak men, I do hope that Marcos is the strong man that creates good times and perhaps someone like House Speaker Martin Romualdez is the "just as strong" man that leads us to better times.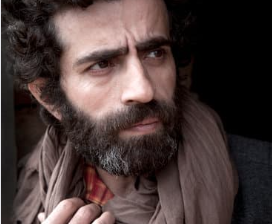 Peace be upon you!
Hello everyone, my name is Oman and I am a Middle Eastern man who has been fortunate enough to receive my education in the United Kingdom.
I am excited to share my political insights on the Philippines, a country that has been my home for the past thirty years.
Having grown up in the Middle East, I was initially drawn to the Philippines for its vibrant culture, warm hospitality, and breathtaking landscapes. Over the years, I have developed a deep appreciation for this beautiful nation and its people, which has fueled my desire to understand and contribute to its political landscape.
Living here for three decades has allowed me to witness firsthand the country's political evolution, from the turbulent times to the remarkable progress it has achieved. I have closely observed the challenges, triumphs, and the resilience of the Filipino people, which have shaped my unique perspective on its political affairs.
Through this blog, I hope to provide a fresh perspective on Philippine politics, drawing upon my Middle Eastern background and British education. I believe that my experiences and insights can contribute to meaningful discussions and shed light on the intricacies of the country's political landscape.