We see through @MWinnieMonsod's attempt to hype up a so-called court case in the US where House Speaker Martin Romualdez was reportedly implicated by the complainant in a business deal gone awry. The aging dilawan journo feigns shock, "Why hasn't Philippine media blasted this out of proportion?! Que horror!"
But, how could the Philippine news media do so at a time when free expression has been sent into deep freeze because… well… the Duterte administration's successful attacks on news media organizations such as the Philippine Daily Inquirer and ABS-CBN. This is not to mention the countless other instances where journalists were sued for cyber-libel or killed for reporting on crime/corruption perpetrated by Duterte's allies.
Oh, Philippines, the land of beautiful beaches, delicious food, and of course, never-ending political drama!
Just when you thought things couldn't get any more interesting, we now have House Speaker Romualdez making headlines in a US court case. And we wish it could be because of his FAMAS award or that he's being accused of stealing the last slice of lechon during a political banquet.
Now, before we dive into this juicy story, let's take a moment to appreciate the irony of it all.
We have our dear Vice President Inday Sara Duterte, daughter of the infamous President Rodrigo Duterte, facing human rights cases — murder of thousands — before the International Criminal Court. And now, we have Speaker Romualdez, allegedly involved in a court case over the ownership of the Okada Casino Resort.
Oh, the plot thickens! Is this another of the Duterte camp's attempts to drag down Romualdez to their level?
A tit for tat, where the tit would be "Inday Sara's ICC arrest warrant" and the tat would be a summons for Romualdez to appear before a case involving private companies? But that isn't exactly mirroring the gravity of offenses Duterte the father and Duterte the daughter is accused of.
Let's break it down, shall we?
In the Okada case, filed in a Delaware court, which by the way, sounds like a place straight out of a mafia movie, Romualdez is being implicated by the party suing Okada's parent company Universal.
Now, I don't know about you, but when I think of a court case in Delaware, I imagine shady characters in trench coats and fedoras, exchanging briefcases full of cash. It's like a Filipino telenovela crossed with The Sopranos.
On the other hand, we have the ICC case against Vice President Inday Sara Duterte. This case involves allegations of human rights abuses  — murder of thousands — committed by the police under her father's command during his controversial anti-illegal drugs campaign.
It's a serious matter, no doubt, but the Delaware case lacks the gut-wrenching cries of thousands of civilians supposedly executed on the command of former president Duterte.
Now, let's address the elephant in the room – the media coverage, or lack thereof.
Our beloved Winnie Monsod, or @MWinnieMonsod for those of you who are social media-savvy, is decrying the lack of attention given to Romualdez's alleged involvement in the Okada case. And I must say, she has a point.
We, the Filipino people, deserve to know what our politicians are up to, especially when it involves casinos and courtrooms.
But hey, can we really blame all these news media organizations for wanting to just exist? After all, the biggest and baddest of these truth seekers were decimated by the Dutertes.
And now, most of them have been reduced to covering the latest showbiz scandal or the newest love team than diving into the intricacies of a court case. I mean, who needs hard-hitting investigative journalism that imperils the very existence of the company and the journalist writing the story, when you can have a front-page spread on the latest celebrity breakup that sells ads in the millions of gajillions of pesos?
In conclusion, my dear readers, the Philippine political landscape is a never-ending source of entertainment. From court cases in Delaware to human rights allegations in The Hague, it's like a never-ending episode of a reality TV show. So, sit back, grab a bag of chicharon, and enjoy the show. And remember, when it comes to Philippine politics, truth is often stranger than fiction.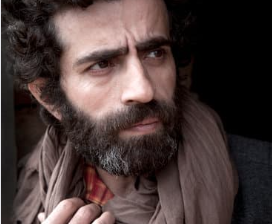 Peace be upon you!
Hello everyone, my name is Oman and I am a Middle Eastern man who has been fortunate enough to receive my education in the United Kingdom.
I am excited to share my political insights on the Philippines, a country that has been my home for the past thirty years.
Having grown up in the Middle East, I was initially drawn to the Philippines for its vibrant culture, warm hospitality, and breathtaking landscapes. Over the years, I have developed a deep appreciation for this beautiful nation and its people, which has fueled my desire to understand and contribute to its political landscape.
Living here for three decades has allowed me to witness firsthand the country's political evolution, from the turbulent times to the remarkable progress it has achieved. I have closely observed the challenges, triumphs, and the resilience of the Filipino people, which have shaped my unique perspective on its political affairs.
Through this blog, I hope to provide a fresh perspective on Philippine politics, drawing upon my Middle Eastern background and British education. I believe that my experiences and insights can contribute to meaningful discussions and shed light on the intricacies of the country's political landscape.