Former president Rodrigo Duterte's recent private visit to China has left the public scratching their heads and conspiracy theories running wild. With the visit happening just weeks before a tense incident involving Chinese and Philippine coast guard vessels, it's no wonder eyebrows were raised.
But that's not all – the presence of Duterte's cult leader, Apollo Quiboloy, and the criminal allegations surrounding both men have added a spicy twist to this already bizarre tale.
Let us delve into the depths of this comedy of errors and ponder the possibility of secret deals and asylum-seeking shenanigans.
Described as a "surprise" visit by the South China Morning Post, Duterte's trip to China couldn't have come at a more precarious time. As tensions between China and the Philippines were escalating due to territorial disputes, the visit raised suspicions and fueled speculation. Prodded by this unexpected rendezvous, President Ferdinand Marcos Jr. felt compelled to publicly acknowledge the visit, further adding to the intrigue surrounding the trip.
To make matters even more perplexing, it was revealed that Apollo Quiboloy, Duterte's self-proclaimed cult leader, accompanied him on this enigmatic journey. Quiboloy claims that he went to China to strike a deal with a Chinese media company, but his presence raises questions about ulterior motives.
Both Duterte and Quiboloy are no strangers to controversy, with criminal allegations looming over their heads. Could they be seeking asylum in exchange for valuable state secrets? The plot thickens!
In the face of China's encroachment on Philippine territory and the harassment of Philippine vessels, Duterte and Quiboloy have been shamelessly parroting Chinese propaganda lines.
It's as if they've taken a masterclass in gaslighting Filipinos!
While reports of Chinese ships gathering near Philippine islands have sparked concern among the public, a recent national survey revealed that an overwhelming majority of Filipinos (70%) demand that the government defend their territory. This sentiment is shared across all social classes, proving that the people are not buying into the gaslighting tactics.
Surprisingly, the survey also showed that 65% of Filipinos declared their willingness to fight militarily to defend their territories. This resolute stance is coupled with a desire to modernize and strengthen the armed forces (61%).
The presence of Chinese workers in the country has been a cause for worry among 70% of Filipinos, as highlighted in a previous survey. It's clear that the people are not taking China's encroachment lightly and are ready to stand their ground.
In light of these concerns, the National Security Policy has rightly declared that the Philippines will stand by its cherished values as a sovereign nation. Upholding multilateralism and a rules-based international order, the Philippines remains committed to UNCLOS and the South China Sea Arbitration Award. Efforts to safeguard Philippine maritime zones, especially in the West Philippine Sea and Philippine Rise, will be strengthened through the National Task Force for the West Philippine Sea (NTF-WPS). I
t's a clear message that the Philippines is not backing down.
Duterte's China visit has provided us with a bewildering tale of intrigue, conspiracy, and comedy. From the unexpected presence of Quiboloy to the criminal allegations surrounding both men, it's hard not to be captivated by this bizarre episode.
As the Philippines faces the challenges of territorial disputes and Chinese encroachment, the resolute stance of the Filipino people shines through. With a majority demanding the defense of their territory and a willingness to fight, it's clear that the comedy of errors won't deter the nation's determination.
The Philippines will continue to navigate the stormy waters, upholding its values and safeguarding its sovereignty.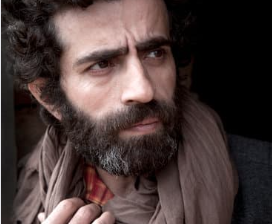 Peace be upon you!
Hello everyone, my name is Oman and I am a Middle Eastern man who has been fortunate enough to receive my education in the United Kingdom.
I am excited to share my political insights on the Philippines, a country that has been my home for the past thirty years.
Having grown up in the Middle East, I was initially drawn to the Philippines for its vibrant culture, warm hospitality, and breathtaking landscapes. Over the years, I have developed a deep appreciation for this beautiful nation and its people, which has fueled my desire to understand and contribute to its political landscape.
Living here for three decades has allowed me to witness firsthand the country's political evolution, from the turbulent times to the remarkable progress it has achieved. I have closely observed the challenges, triumphs, and the resilience of the Filipino people, which have shaped my unique perspective on its political affairs.
Through this blog, I hope to provide a fresh perspective on Philippine politics, drawing upon my Middle Eastern background and British education. I believe that my experiences and insights can contribute to meaningful discussions and shed light on the intricacies of the country's political landscape.