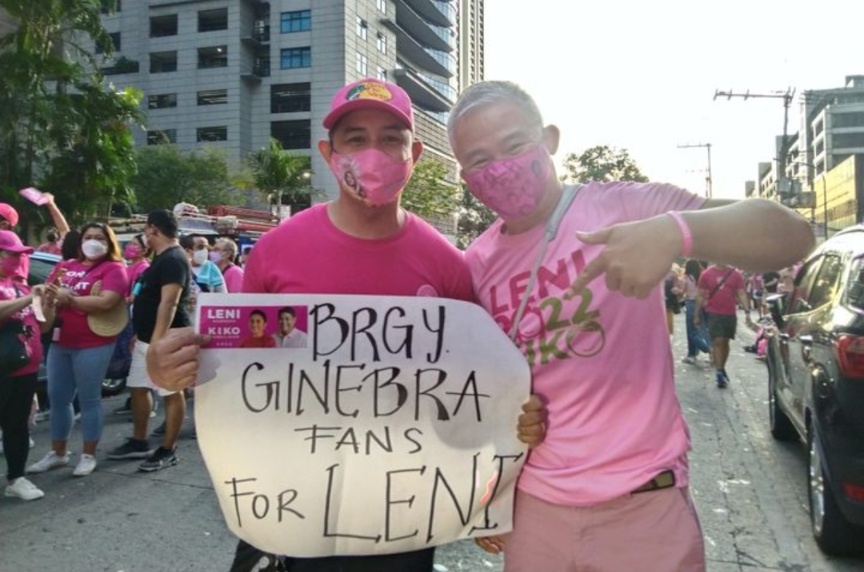 Most basketball fans are a superstitious lot. Following an embarassing loss to the Dominican Republic in one of the first games of FIBA Basketball World Cup hosted in the Philippines this year, old questions regarding the competence of Gilas Pilipinas coach Chot Reyes are being raised again.
Observes social media personality Mark Lopez, "it was that last 5 minutes of the game which unmasked the systemic coaching problem of our National Team." Lopez goes on to issue an indictment of the system that perpetuates these losses…
…when the consensus is that Gilas Pilipinas could have been performing better with a more cerebral head coach and program director who can really harness the amazing talent and skill of our players, pakinggan nyo.

The incompetence is glaring.
Most glaring of all is Reyes's public endorsement of failed presidential candidate Leni Robredo in the lead up to the 2022 national elections. Yellowtard news organisation Rappler "reported" with glee back then how Reyes "threw his support behind Robredo through a minute-long video showing reasons why he wants to vote for the lone female presidential bet in the May elections."
The only five-time PBA Coach of the Year said Robredo possesses the "puso" – Gilas Pilipinas' battle cry – for the country and the Filipino people.

"Puso ay ang pagmamahal sa bayan na nakikita sa mga gawaing nakakaangat ng buhay ng ating mga kababayan," Reyes said.
The trouble with all this is that bringing politics into sport divides rather than unites a people. Basketball is enjoyed by Filipinos of any colour, faith, or creed. Reyes does a disservice to the sport by dipping into a realm that can only bring trouble for him. Worse, it could bring bad luck for a team that Filipinos would like to have faith in.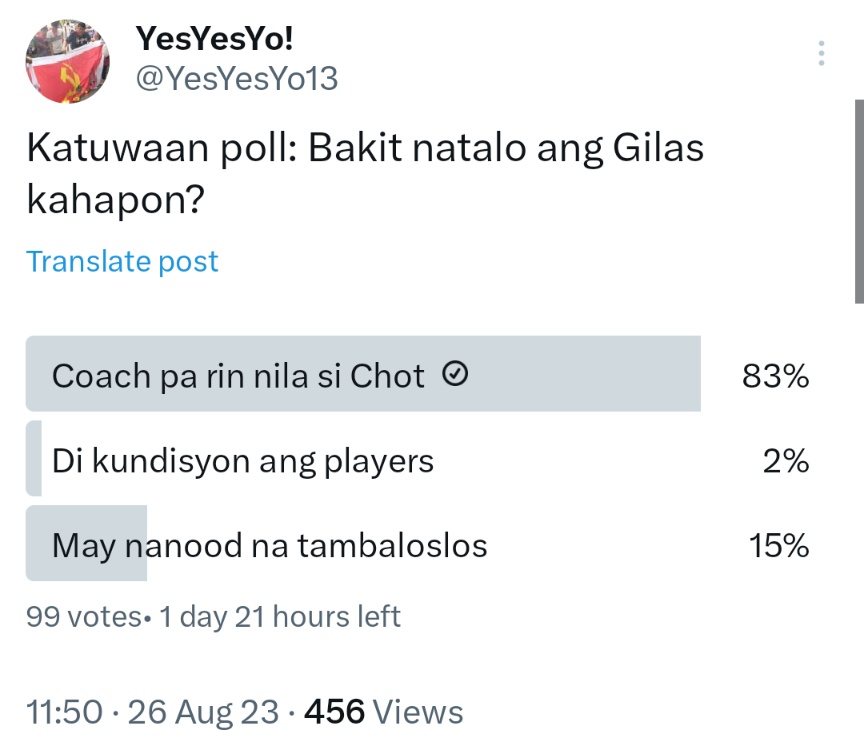 Luck, bad or good, of course has nothing to do with winning or losing consistently. Having "heart" for the game — or any endeavour, for that matter — helps. Unfortunately for a people who are all "heart" and not much else, it takes a lot more than emotionalism to achieve.
benign0 is the Webmaster of GetRealPhilippines.com.