Inday Sara Zimmerman Duterte Carpio's cohorts in the House of Representatives took less than half an hour to pass her P2.8 Billion budget for the Office of the Vice President.
While it may be said that this very expeditious treatment for the OVP's budget could be warranted under normal circumstances, the very speedy deliberation that took less than half an hour happened at a time when ACT Partylist Congresswoman France Castro blew the whistle on the OVP's supposed rapid spending of P125 Million in confidential funds.
How rapidly did VP Inday Sara spend P125 Million? Several social media influencers, including journos turned vloggers, cited other sources apart from Castro in a number of Youtube videos and said it happened in two ways.
First, Duterte apparently had access to the funds even before she could be properly approved by Congress. Castro believes P125 million of OVP's budget in 2022 was illegally realigned to confidential expenses. Castro arrived at this conclusion because the office crafted the 2022 OVP budget under former vice president Leni Robredo, and it did not contain any confidential fund.
Castro also reportedly alleges in a statement, "The OVP spent the whole P125-million confidential fund given to the office in a span of just 19 days, from Dec. 13 to Dec. 31, 2022. This translates to P6,578,947.37 or almost P7 million per day," .
Second, During the panel's hearing on Wednesday morning, Senior Deputy Majority Leader and Ilocos Norte 1st District Rep. Ferdinand Alexander Marcos moved to terminate discussions on the OVP budget in respect of the long-standing tradition of parliamentary courtesy accorded to high-ranking officials.
It was seconded, but members of the Makabayan bloc objected to the motion, leading to a vote.  Ultimately, 21 panel members voted to end the OVP budget deliberations.
ACT Teachers Rep. France Castro tried to explain her vote, but presiding officer and appropriations senior vice chairperson Davao de Oro 1st District Rep. Maria Carmen Zamora maintained that the hearing had been terminated.
To be fair to Vice President Inday Sara Duterte Carpio, she released a statement assuring the public that the confidential funds was properly utilized.
In a Facebook account named Inday Sara Duterte, a status updated says, "Meanwhile, for the 2022 CF in the amount of P125 Million, the OVP has already planned and identified events, activities, and projects to be covered by the CF as early as August. There was nothing irregular or unauthorized about its spending and the required liquidation and accomplishment reports have been submitted to the oversight agencies."
However, such claims are not easily believed. For one, it is the Commission on Audit that determines the spending was regular/irregular or whether it was authorized/unauthorized.
The thing with confidential funds, if that is what Vice President Inday is referring to in her purported Facebook page, it still has rules in its use.
An article in the Philippine Star makes a reference to what Confidential and Intelligence Funds can be used for:
According to the 2015 joint resolution, confidential funds can only be used for the following expenses:

Purchase of information necessary for the formulation and implementation of program, activities and projects relevant to national security and peace and order
Rental of transport vehicle related to confidential activities
Rentals and the incidental expenses related to the maintenance of safehouses
Purchase or rental of supplies, materials and equipment for confidential operations that cannot be done through regular procedures without compromising the information gathering activity concerned
Payment of rewards to informers
[Uncovering and preventing] illegal activities that pose a clear and present danger to agency personnel or property, or other facilities and resources under the agency protection, done in coordination with appropriate law enforcement agencies

Intelligence funds, meanwhile, can only be used for the following expenses:

Intelligence and counterintelligence activities that have direct impact on national security
Special projects and case operation plans as approved by the head of agency involving covert or semi-covert psychological, internal security operation, and peace and order activities, as well as programs, projects and campaigns against lawlessness and lawless elements involving intelligence activities

Confidential and intelligence funds cannot be used for:

Salaries, wages, overtime, additional compensation, allowance or other fringe benefits of officials and employees who are employed by the government in whatever capacity or elected officials, except when authorized by law

Representation, consultancy fees or entertainment expenses

Construction or acquisition of buildings or housing structures
But, how would we know that Vice President Inday did, as he claims, spent her office's confidential funds properly?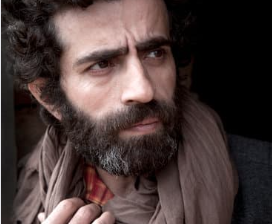 Peace be upon you!
Hello everyone, my name is Oman and I am a Middle Eastern man who has been fortunate enough to receive my education in the United Kingdom.
I am excited to share my political insights on the Philippines, a country that has been my home for the past thirty years.
Having grown up in the Middle East, I was initially drawn to the Philippines for its vibrant culture, warm hospitality, and breathtaking landscapes. Over the years, I have developed a deep appreciation for this beautiful nation and its people, which has fueled my desire to understand and contribute to its political landscape.
Living here for three decades has allowed me to witness firsthand the country's political evolution, from the turbulent times to the remarkable progress it has achieved. I have closely observed the challenges, triumphs, and the resilience of the Filipino people, which have shaped my unique perspective on its political affairs.
Through this blog, I hope to provide a fresh perspective on Philippine politics, drawing upon my Middle Eastern background and British education. I believe that my experiences and insights can contribute to meaningful discussions and shed light on the intricacies of the country's political landscape.