One of the keys to winning the Presidency in the 2028 elections is to gain political control over as many vote rich areas all over the country and this IS the genius behind the National Task Force to End Local Communist Armed Conflict's P9 billion Barangay Development Program.
The barangays targeted for the Barangay Development Program are said to be former communist terrorist guerilla territories. Typically, these areas possess a big enough population that would support the needs of the communist terrorist guerillas such as food, money, and even warm bodies, i.e., recruits.
In the heyday of the armed communist movement in the Philippines, these areas were also known for delivering votes to whoever was able to cut a deal with the armed communist leaders. It is said that votes coming from these areas were comparable in number to those delivered by Iglesia ni Cristo and other groups touted to have "command votes".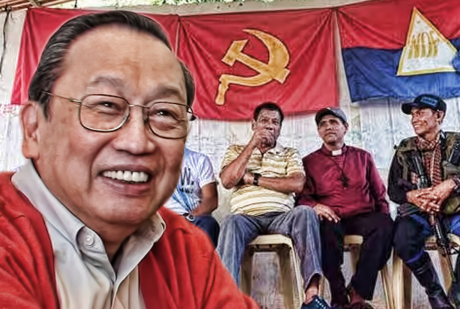 Even the likes of Vice President Inday Sara Duterte's father, former President Rodrigo Duterte, had to deal with these armed communists to get votes in order to perpetuate themselves in power.
These were so-called "tactical alliances", but what it actually meant in practical terms could be many things for the communist rebels which could include generous pay-offs and even protection from the military forces that were after them.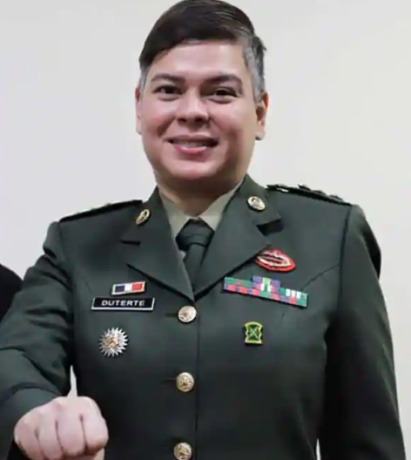 The local politician "tactically allied" with communist rebels would not only be assured of votes but also a band of goons that would or could be used to kill off their rivals, squeeze businessmen for bribes, deter rivals in illegal money making schemes, and many such other things.
Now, with the death of Joma Sison and military claims to be the dissolution of the national leadership of the communist rebels, their territories as well as the people living in these territories are now within the clutches of Vice President Inday Sara Duterte — who was just recently designated as the Co Vice Chair of the NTF ELCAC.
At the beginning of this article, I pointed out that to win the 2028 Presidential election, you have to have as many vote rich areas under your control. Now consider the following about Inday Sara Duterte;
As DepEd Secretary controls the public school teachers who are mandated to man polling precincts all over the country and therefore, could probably be swayed to nudge results one way or another.
As Co Vice Chair of NTF ELCAC, she will be credited for delivering, through the agency's so-called Barangay Development Program, P10 million to P20 million to every barangay identified as former rebel territories. This, of course, is notwithstanding any move by Inday Sara to influence the result of barangay elections in these former rebel territories to favor those who would be politically indebted to her.
Moreover, it is not entirely impossible for Inday Sara to exert influence on military officials assigned in these former rebel areas.
All in all, if Inday Sara Duterte wanted to control the results of the 2028 elections in these former rebel areas, she would already have several of the key elements needed: barangay officials, teachers, and officers of the Armed Forces plus P 9 billion which she can dispense as favors.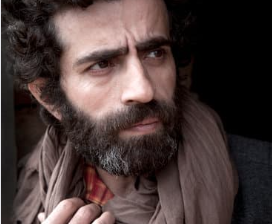 Peace be upon you!
Hello everyone, my name is Oman and I am a Middle Eastern man who has been fortunate enough to receive my education in the United Kingdom.
I am excited to share my political insights on the Philippines, a country that has been my home for the past thirty years.
Having grown up in the Middle East, I was initially drawn to the Philippines for its vibrant culture, warm hospitality, and breathtaking landscapes. Over the years, I have developed a deep appreciation for this beautiful nation and its people, which has fueled my desire to understand and contribute to its political landscape.
Living here for three decades has allowed me to witness firsthand the country's political evolution, from the turbulent times to the remarkable progress it has achieved. I have closely observed the challenges, triumphs, and the resilience of the Filipino people, which have shaped my unique perspective on its political affairs.
Through this blog, I hope to provide a fresh perspective on Philippine politics, drawing upon my Middle Eastern background and British education. I believe that my experiences and insights can contribute to meaningful discussions and shed light on the intricacies of the country's political landscape.