Inday Sara Duterte has long been considered a formidable political figure with ambitions of becoming the country's president. However, recent events and controversies have cast a dark shadow over her political career, indicating that her hope of winning the presidency is dead.
Below are the figurative nails in the coffin of her political ambition:
1. Betrayal of Running Mate:
One of the significant factors contributing to Duterte's declining popularity is her alleged involvement in a plot to impeach and oust her running mate, President Bongbong Marcos. This revelation has shattered the trust of the Filipino people, who expected unity and cooperation from their leaders — especially when both leaders campaigned for unity. Such betrayal undermines her credibility and raises questions about her ability to lead effectively.
Moreover, betrayal is not something political players forgive and while the rift grossly evident, it is just a matter of time before the depth of the damage done becomes undeniable.
2. Implication in Extrajudicial Killings:
Another issue plaguing Duterte is her connection to the investigation on extrajudicial killings, which has caught the attention of the International Criminal Court (ICC). The ICC's summons and the threat of an arrest warrant have further tarnished her image. The allegations of involvement in such grave human rights violations are not easily dismissed, and they have eroded public trust in her ability to uphold the rule of law.
Furthermore, if indeed the ICC issues an arrest warrant against her, it will raise serious doubt in her ability to campaign effectively in 2028 as what had happened to Grace Poe when she ran for president in 2016 even after the Supreme Court had ruled on her status as natural Filipino.
3. Declining Popularity:
Recent surveys indicate a decline in Duterte's popularity, only a year into her vice presidency. This decline can be attributed to a combination of factors, including the aforementioned controversies, a lack of concrete achievements, and a failure to address pressing issues faced by the Filipino people. Her inability to deliver on her promises has left many disillusioned, leading to a loss of support.
Unlike her father, Rodrigo Duterte who maintained an extraordinarily high approval rating throughout his six years in office, Inday's ratings have sunk below fifty percent in Mindanao. Even other surveys showing a higher rating indicate a similar decline but with higher numbers.
4. Legacy of the Duterte Administration:
It is essential to consider the impact of Duterte's familial ties to her father, President Rodrigo Duterte. While her father's presidency was marked by a strongman image and controversial policies, the public sentiment towards his administration has shifted. The legacy of the Duterte administration, particularly with regard to human rights abuses and the war on drugs, may have a lasting negative impact on Duterte's chances of winning the presidency.
5. Political Landscape and Competitors:
The political landscape in the Philippines is constantly evolving, and Duterte faces formidable competitors who have gained significant traction. Other potential candidates, such as Senator Raffy Tulfo, Senator Robin Padilla, former Vice President Leni Robredo, Senator Risa Hontiveros, and others evoke more excitement than a repeat of from the Duterte political franchise.
Duterte's declining popularity coupled with strong opponents makes her path to the presidency even more challenging.
Inday Sara Duterte's hope of winning the presidency appears to be fading rapidly. The betrayal of her running mate, implication in extrajudicial killings, declining popularity, the legacy of her father's administration, and the competitive political landscape all contribute to this downfall. Rebuilding trust and addressing the serious allegations against her are monumental tasks that may prove insurmountable. As the political climate continues to evolve, it remains to be seen whether Duterte can revive her chances, but for now, her aspirations seem dead in the water.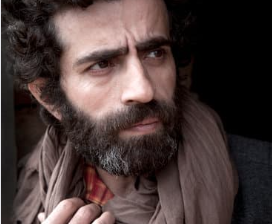 Peace be upon you!
Hello everyone, my name is Oman and I am a Middle Eastern man who has been fortunate enough to receive my education in the United Kingdom.
I am excited to share my political insights on the Philippines, a country that has been my home for the past thirty years.
Having grown up in the Middle East, I was initially drawn to the Philippines for its vibrant culture, warm hospitality, and breathtaking landscapes. Over the years, I have developed a deep appreciation for this beautiful nation and its people, which has fueled my desire to understand and contribute to its political landscape.
Living here for three decades has allowed me to witness firsthand the country's political evolution, from the turbulent times to the remarkable progress it has achieved. I have closely observed the challenges, triumphs, and the resilience of the Filipino people, which have shaped my unique perspective on its political affairs.
Through this blog, I hope to provide a fresh perspective on Philippine politics, drawing upon my Middle Eastern background and British education. I believe that my experiences and insights can contribute to meaningful discussions and shed light on the intricacies of the country's political landscape.